A court has heard the appeal of Irish schoolteacher Enoch Burke against an injunction taken against him by a Co Westmeath school, despite concerns about his contempt of court.
The evangelical Christian, who represented himself in court, was accompanied by his sister, two brothers and parents Martina and Sean Burke.
The Court of Appeal agreed on Thursday to hear Mr Burke's appeal against High Court injunctions banning him from attending Wilson's Hospital School, despite concerns about whether he would continue to be in contempt of court.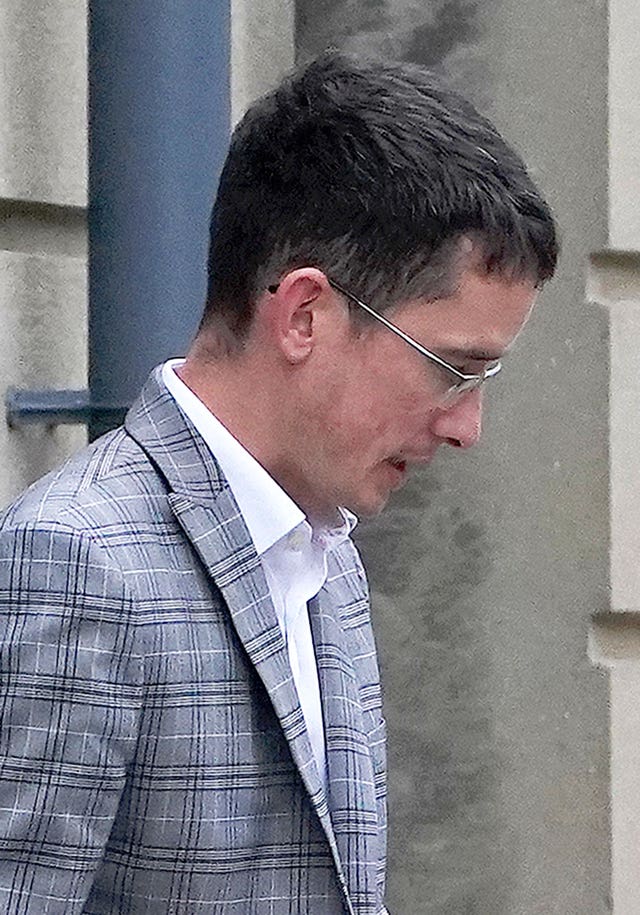 The court has heard Mr Burke argue that he has breached "no valid" court order, and also that the order was "manifestly unconstitutional and unlawful".
On Thursday morning, the three-panel court said it had concerns about hearing an appeal if Mr Burke intended to continue to be in contempt, but decided to continue to hear the case.
President of the Court of Appeal, Justice George Birmingham, said it was "a matter of some importance" whether Mr Burke intended to continue his "ongoing" contempt by attending the school despite a High Court order against it.
"Our concern is, you're saying to this court, I want to invoke your jurisdiction," he said, adding that the court was worried he would "pick and choose what orders of the court you abide by".
"We're very willing to embark on an appeal, notwithstanding what has concerned to date, but we have concerns as to what will happen in the future and we have concerns as to what will happen while the matter is before the court," he said.
Judge Birmingham said the court "accepts fully" that someone in contempt has a right to appeal the finding that they are in contempt, if there is a factual or legal issue.
"They have of course a right to come before this court and no-one would argue otherwise," he said, but he raised concerns about someone invoking the authority of the court but then not complying with its jurisdiction.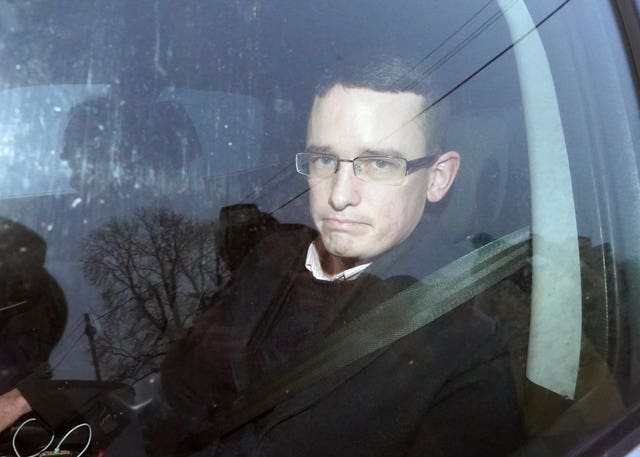 In his appeal to the court, Mr Burke said he could not accept "transgenderism" due to his Christian beliefs, after teachers at the school were asked to address a student by "a new name and the 'they' pronoun".
This was indicated in an email from the school principal sent in May 2022.
The German and history teacher also confirmed to the court that the student in question did not attend his classes, but argued that all teachers had some level of interaction with all students, either in corridors or acting as a substitute teacher.
Mr Justice Birmingham asked Mr Burke: "What were you offering by way of accommodation?"
He said it was important for a teacher "to model the behaviour that you wish students to emulate".
"That would extend to not participating or condoning unlawful requests. That is exactly what happened," he said.
"(The email said) 'It is expected of you'. There was no accommodation of me there judge, that is certain."
When asked by Ms Justice Maire Whelan how he imagined interacting with the student in question, Mr Burke said: "The question before the court doesn't involve that."
When asked by Justice Birmingham whether Mr Burke's position made it "an impossibility" for the school to welcome a request by the student and their parents, Mr Burke responded: "A school is not entitled to be more welcoming than the law permits."
"The only thing the State is bound to honour by the constitution is religion," he told the court.
When asked by Justice John Edwards whether there was a more appropriate setting than at a religious service "to make a public spectacle and to confront the principal in the way in which she was confronted", Mr Burke responded that "under no circumstances could it be portrayed as gross misconduct".
The legal team for Wilson's Hospital School told the court that "Mr Burke does not listen"; the court will hear their argument in the afternoon.
The court also heard there was a school midterm break this week; Mr Burke did not indicate to the court whether he intended to continue to be in contempt of court by attending Wilson's Hospital School.