Former US president Donald Trump has said the "wonderful people of Scotland are much better off" without Nicola Sturgeon in office.
Mr Trump, who left the White House for the final time as president in 2021 after losing to Joe Biden, made the comments after the First Minister on Wednesday shocked Holyrood and announced she would be stepping down.
Writing on Truth Social, the platform he set up after being kicked off Twitter and Facebook following the Capitol riots, he said: "Good riddance to failed woke extremist Nicola Sturgeon of Scotland!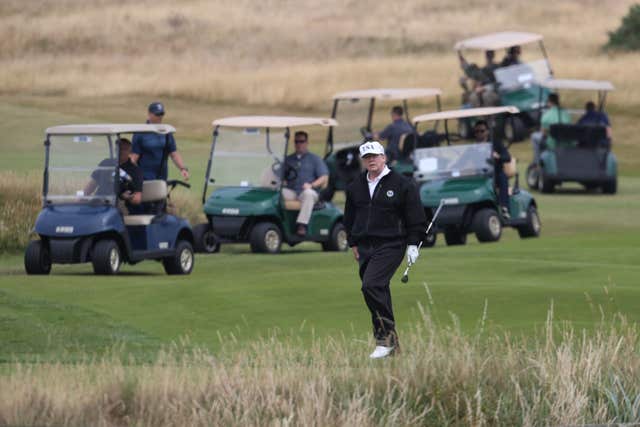 "Sturgeon thought it was OK to put a biological man in a women's prison, and if that wasn't bad enough, Sturgeon fought for a 'Gender Recognition Reform Bill' that would have allowed 16-year-old children to change their gender without medical advice."
In a second post on the platform, Mr Trump continued: "I built the greatest golf properties in the world in Scotland but she fought me all the way, making my job much more difficult.
"The wonderful people of Scotland are much better off without Sturgeon in office!"
Mr Trump operates two golf courses in Scotland, one in Balmedie, Aberdeenshire, and another at Turnberry, South Ayrshire.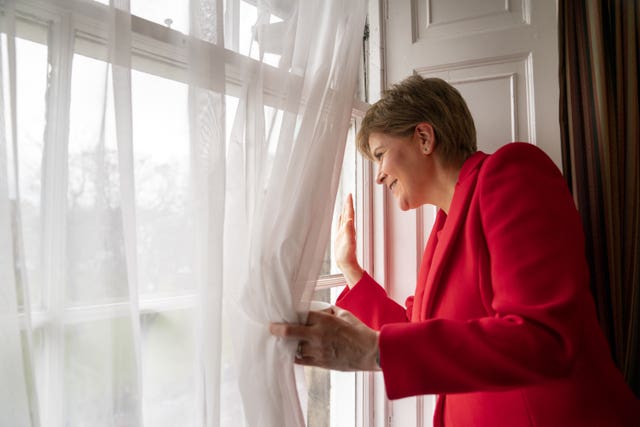 The reforms included allowing trans people to obtain a gender recognition certificate without the need for a medical diagnosis and enabling 16 and 17-year-olds to apply for such a certificate for the first time, as well as reducing the amount of time a person has to live in their acquired gender before they can be granted the document.
The Bill was passed despite concerns from some politicians, women's rights groups and others that the changes could impact on safe spaces for females, which Ms Sturgeon and her Government repeatedly rejected.
However, the UK Government used its veto to block the reforms, with Scottish Secretary Alister Jack using Section 35 of the Scotland Act due to "serious adverse effects" on the operation of UK-wide equalities legislation.