The body of a wealthy retiree was hidden in a graveyard "in plain sight" for 15 months as her alleged killer stole money and jewellery in preparation for a new life in Canada, a court has heard.
Norma Girolami was allegedly murdered at her home in Highgate, north London, by 42-year-old Serkan Kaygusuz on the evening of August 19 2021.
Jobless Kaygusuz had befriended the 70-year-old at a local swimming baths and allegedly planned her "cold-blooded" killing after she gave him nearly £300,000 but then turned off the "money tap".
She was missing for 15 months before her body was found buried in St James Churchyard in Barnet, north London.
On Thursday, prosecutor Jocelyn Ledward told an Old Bailey jury that the victim's remains had been wrapped in plastic and secured with gaffer tape.
A post-mortem examination found blunt force injury to both sides of Ms Girolami's chest, rib fractures, and bruising "consistent with third party assault".
Jurors have heard that a "soft ball full mesh mouth plug with adjustable belt" had previously been purchased through the defendant's Amazon account.
Ms Ledward suggested such a gag might cause suffocation leaving "subtle signs" which would be lost rapidly to decomposition.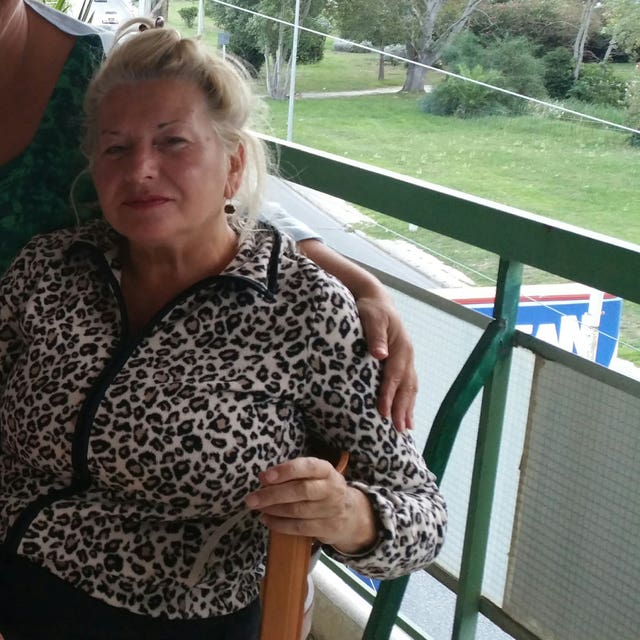 The plastic tape on the body was "indistinguishable" from that found in the defendant's bedroom, jurors were told.
And the sheeting was like that used to collect garden rubbish at estates run by Islington Council, including where the defendant lived.
An examination of Ms Girolami's stomach contents found evidence of potato chips and batter, the jury heard.
Jurors were reminded that, during her trip to Leigh-on-Sea, Ms Girolami had bought squid but the seafood itself could have been broken down before her death.
Outlining the case against the defendant, Ms Ledward said: "The defendant planned to kill Norma Girolami and to disguise her body by burying it.
"His motive for doing so was in order to get hold of as much money as possible from Norma and later by impersonating her after she had died in order to obtain loans which could also be siphoned off.
"His actions were speedy, deliberate and purposeful."
She added that, by buying digging equipment and burying Ms Girolami in a graveyard, "he may have hoped to hide it in plain sight, minimising the chances of discovery".
On realising that police were investigating Ms Girolami's disappearance, it was alleged there was a "flurry of activity" including the purchase of ground stabilisers.
Ms Ledward said: "This was but one of several steps he took to try and better cover his tracks, to accelerate getting hold of the money and to plot his escape to a new life in Canada."
Kaygusuz has admitted perverting the course of justice by concealing Ms Girolami's body, and the theft of her house keys, bank cards and jewellery.
He has also pleaded guilty to three charges of fraud relating to bank loans totalling £60,000 in her name and cash withdrawals, and transferring criminal property in the sum of £21,000 from one of the loans into his own bank account.
The former supermarket worker, of Crouch End, north London, denies murder and the trial continues.