The King has held an audience with Canadian astronaut Chris Hadfield at Buckingham Palace.
Charles welcomed Colonel Hadfield – former commander of the International Space Station – to the royal residence on Thursday afternoon.
The pair met in a room filled with family photographs, which adorned the covered grand piano and other antique furniture.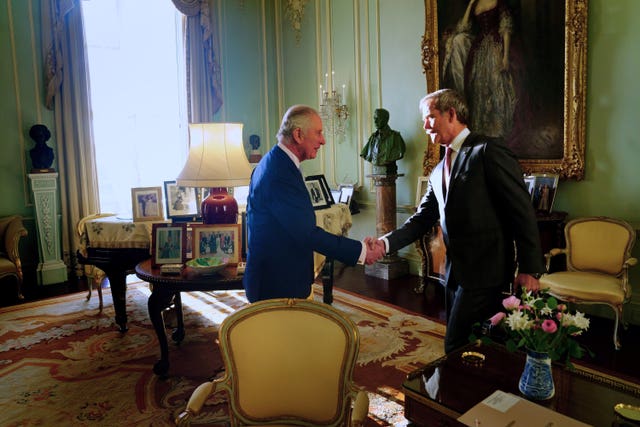 Colonel Hadfield, who logged nearly 4,000 hours in space, became a YouTube sensation with his performance of David Bowie's Space Oddity from the ISS.