The Duke of Cornwall joked that an attempt at boat restoration by he and his wife was "like that Only Fools And Horses sketch with the chandeliers".
William and Kate visited the harbour town of Falmouth on Thursday, on their first official joint visit since becoming Duke and Duchess of Cornwall.
They went to the National Maritime Museum Cornwall and met volunteers working on boats including the Kiwi, a 14ft sailing dinghy presented to the Queen and Duke of Edinburgh as a wedding present.
The couple tried their hand at riveting on a Helford Delta Class boat dating back to the 1940s, made of mahogany and oak.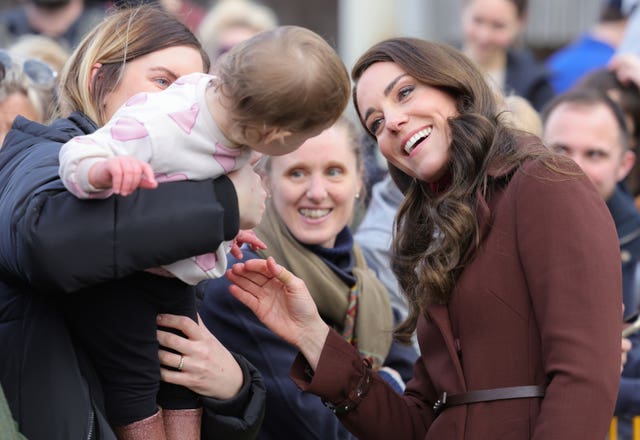 As they lined up to have a go, he told his wife: "Make sure you do the right one, it's a bit like that Only Fools And Horses sketch with the chandeliers."
He said: "Are you ready Catherine?" before hitting the rivet with a hammer, while Kate held a heavy cast steel dolly underneath. She replied: "Oh my goodness."
The couple swapped, with William telling onlookers: "If she sinks we were never here, you never saw us."
They then met people supported by Young and Talented Cornwall, which provides financial support to young people in the county.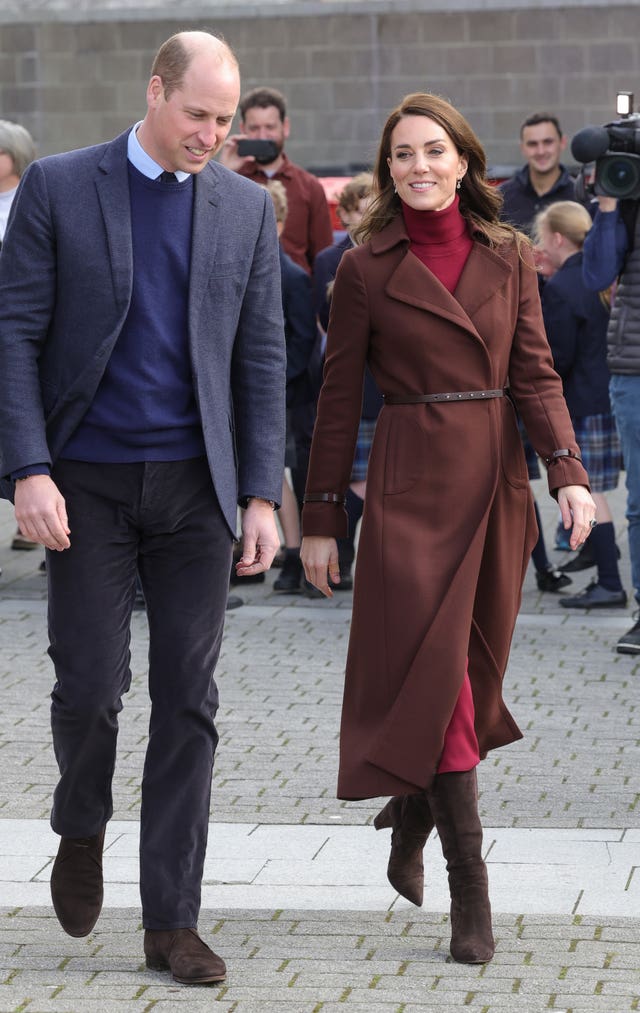 Speaking afterwards, she said: "They were saying how their children go sailing on the dinghy. They are just really, really nice to have a conversation with.
"She asked about how Young and Talented funding helped me. She was saying she really thinks sport and getting outdoors is great for children."
William and Kate discussed the benefits of music with Imogen Dowse, 18, a cellist and singer, who performed as the couple walked through the museum.
Miss Dowse, a chorister at Truro Cathedral, said: "They asked about how I started playing and how Young and Talented are supporting me through lessons.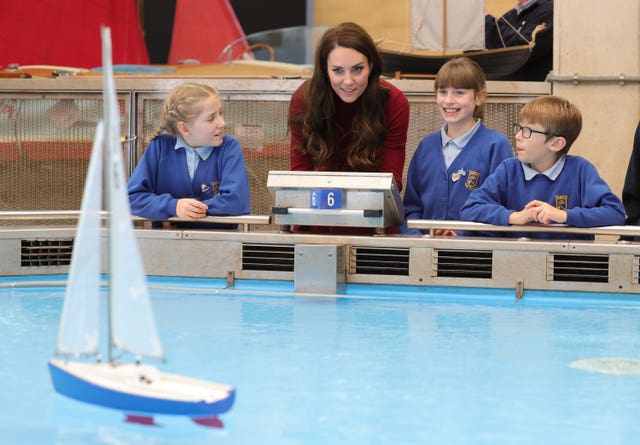 "They are trying to get their children into playing musical instruments. They didn't mention an instrument in particular but I recommended the cello."
The couple joined pupils at Falmouth King Charles school who were demonstrating how to move miniature sailing boats around a pool of water with controls.
They left the museum and were greeted by cheering crowds, with Kate surprised by Jim Embury, a former teacher from her prep school.
Kate said "oh my goodness" and hugged Mr Embury, now a volunteer at the museum, before exclaiming: "I do recognise you."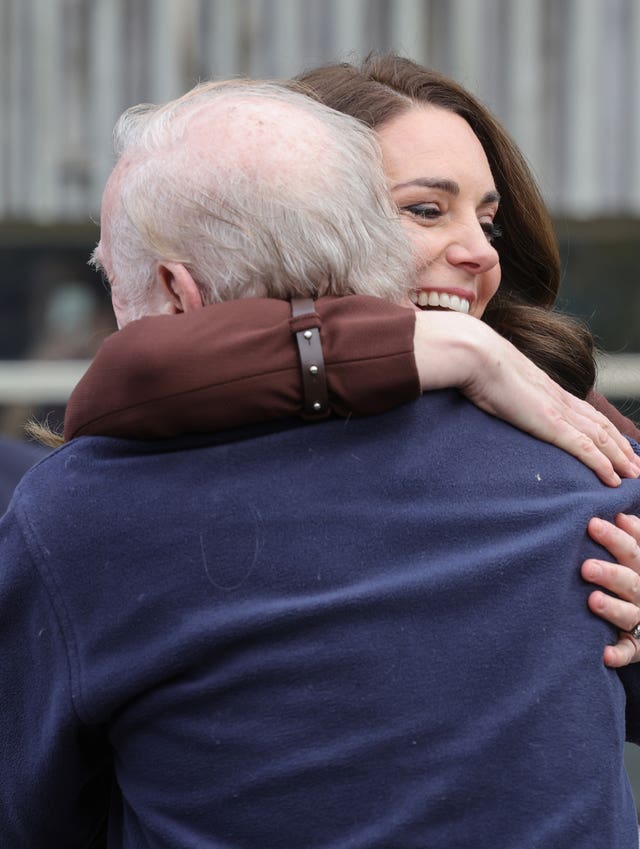 "I'm trying to teach my daughter all the things you probably taught me."
Speaking after the meeting, Mr Embury said he taught Kate history in the mid 1990s.
When asked what sort of pupil she was, he replied: "I have to say fantastic.
"It was a great class and she was a great participant and a great kid. It was 25 years ago."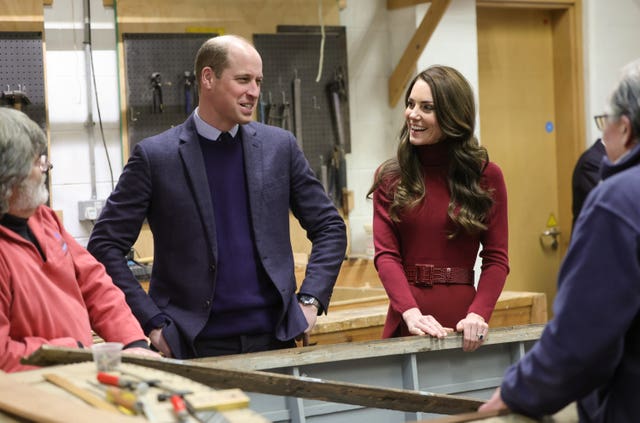 The man, who did not want to give his name, was held back by police who he said "were worried that people were going to get annoyed and attack".
Speaking afterwards, he added: "It is the 21st century, we don't need a monarchy. It's ridiculous."
Before the couple left, Kate posed for a photograph with delighted fans Camille Meaney, 20, and Meilin Ji, 22.
"She was so lovely to us," Miss Meaney said.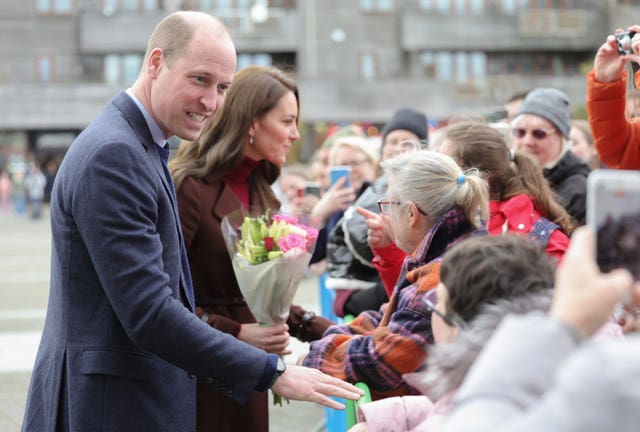 In November, William made his first official visit to Cornwall since becoming Duke of Cornwall.
He met staff, volunteers and young people at Newquay Orchard, which offers environmental education, employability training and community events.
William became heir apparent, and known as the Prince of Wales, after the death of his grandmother and the accession of his father, Charles, to the throne.
He also inherited the title Duke of Cornwall and is now Duke of Cornwall and Cambridge.
Kate is now known as the Princess of Wales and the Duchess of Cornwall and Cambridge.