The UK's construction sector suffered its worst month since May 2020 after a sharp downturn in housebuilding amid rising borrowing costs.
The influential S&P Global/CIPS construction purchasing managers' index scored 48.4 last month, slipping from 48.8 in December.
Any score below 50 is considered a decline whereas anything above is seen as growth.
The latest reading was marginally worse than the 48.5 reading predicted by analysts.
Dr John Glen, chief economist at the Chartered Institute of Procurement & Supply, said: "The wrecking ball of higher inflation and interest rates has knocked the UK's residential building output to its weakest since May 2020 as stretched mortgage affordability impacted on the building of new homes."
It comes days after the Bank of England lifted interest rates again to 4% in a bid to tackle sky-high inflation.
The monthly survey showed that house-building firms delivered a reading of 44.8 for the month, reflecting the sharpest slump in activity for the category since the onset of the coronavirus pandemic.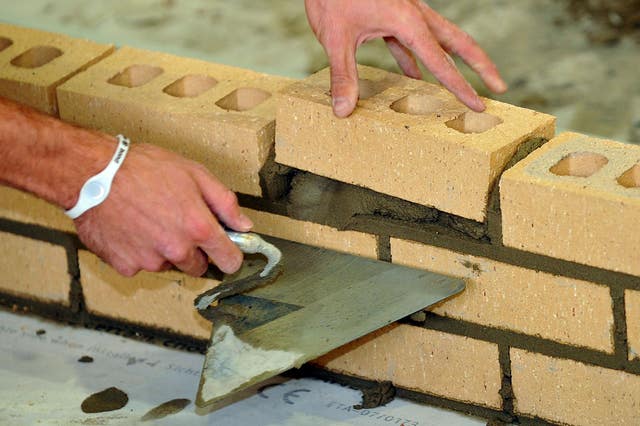 Meanwhile, commercial construction activity declined for the first time in five months due to softer demand and delayed decision-making on new projects.
However, civil engineering saw recent declines slow further, posting its highest reading since June last year.
The January report did also show that many builders were more confident about the outlook for 2023.
Tim Moore, economics director at S&P Global Market Intelligence, said: "However, there were positive signals for longer-term prospects across the construction sector, with business activity expectations staging a swift rebound from the lowpoint seen last December.
"For some firms, the recovery in business optimism to its highest for six months was driven by signs of a turnaround in new sales inquiries at the start of 2023.
"Other construction companies simply noted gradual improvements in the general economic outlook and hoped that confidence would return at a later stage this year to alleviate the current lack of momentum in the house building sector."