Too many LGBT people have heard "the words of rejection" from the Church of England, the Archbishop of Canterbury has said.
Justin Welby made the remarks in his opening address to the General Synod 2023, the national assembly of the Church of England, which will debate its policy on blessings for same-sex couples.
The church's recently announced policy of allowing blessing for same-sex couples but not their marriage in church buildings has caused controversy.
Mr Welby said: "Where people find it difficult to believe what Christians say about God's great love for them because they have been excluded, or made to conceal their identity, or made to feel in some way less, they have not been spoken to in Christian.
"Along the way, too many people, especially around sexuality, have heard the words of rejection that human tongues create."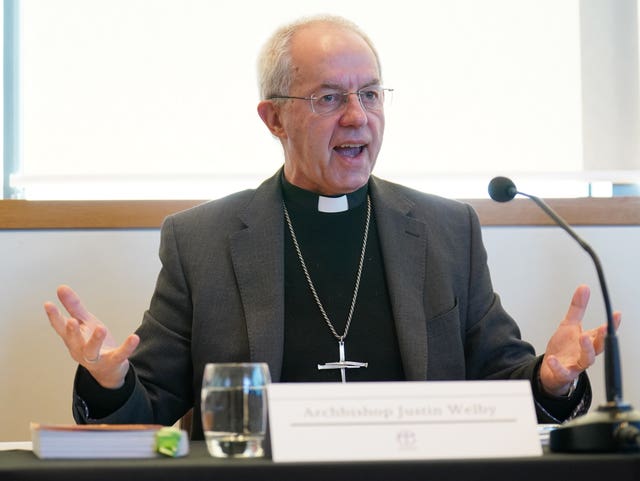 The church's desire for unity has often made casualties of "those who are different", he said.
He added: "We have deep and passionately held differences but let us not fall into caricaturing those among us who don't agree with us as those who are trying to construct their lives away from God. The evidence is far from that."
The church does not exist to "avoid or endorse wokery" and should reject being dragged into culture wars, the Archbishop said.
Instead he urged Anglicans to unite and accept "the unity we desire is not one based around agreeing in everything".
During his 15-minute address, he also said the NHS is "in crisis", the education system "misses out on aspiration for the poorest" and "care systems and housing … do not reach those most desperately in need".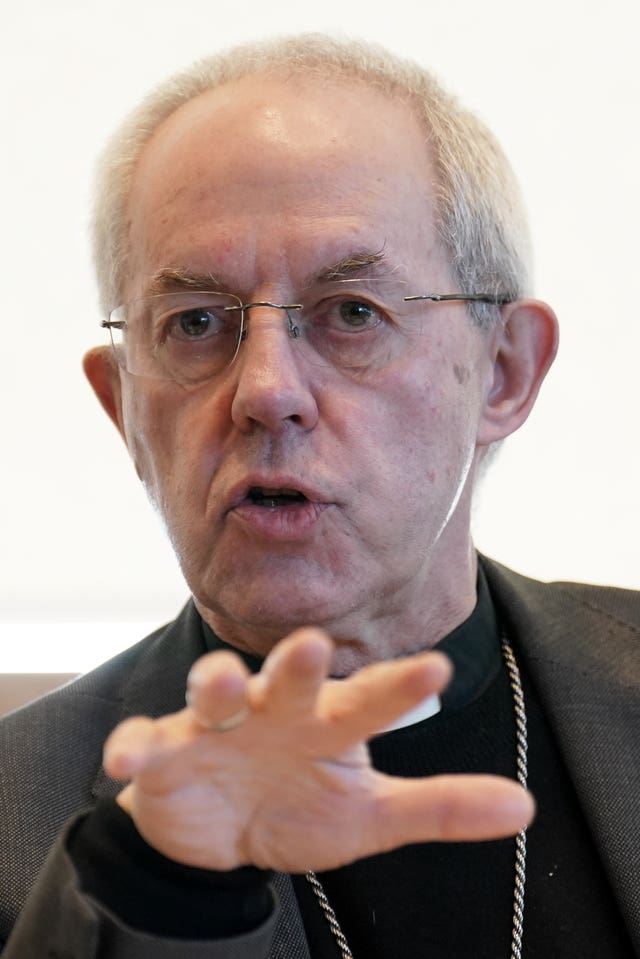 Mr Welby also lamented the absence of "strong family life", which he claims causes more children to suffer from mental health conditions and leads to "emotional trauma" in adults.
He added: "We live in a time of danger and crisis, the greatest since the terrors of World War Two, terrors worse now because of advanced technology."
The Synod, at Church House in Westminster, London, will sit until Thursday.
Same-sex blessings will be debated on Wednesday afternoon. The issue is also expected to be raised in question-and-answer sessions on Monday afternoon and Tuesday morning.
The Synod will also debate safeguarding and the cost of living. Earlier on Monday, attendees were reminded the gathering is not a single-issue Synod.