The founder of a non-profit organisation set up to help train emergency service workers in Ukraine and deliver medical equipment to the front line has spoken of her "immense admiration for the Ukrainian people" after returning from a trip teaching in a basement as air raid sirens sounded.
Faye Shepherd, 35, started the work of Outreach Paramedics in June last year and more recently was part of a mission delivering two ambulances to fire services in Ukraine, working with three other British paramedics to train 167 firefighters in pre-hospital emergency care, trauma and life support.
The volunteers at Outreach Paramedics have raised more than £25,000 through a public crowd funder that has enabled the donation of defibrillators, stretchers, splints, and bandages.
"Their hospitality was phenomenal, it really felt like being welcomed into a family," Ms Shepherd, a paramedic based in north Cornwall, told the PA news agency.
"I mean, when we had the air raid siren go off while we were training, they grabbed all of our training equipment and took it down to the basement while we sheltered with the air raid siren going off.
"They wanted to continue to learn, they wanted to maximise their time with us so they could treat their colleagues or treat themselves if the worst happened."
The team of four from Outreach Paramedics – Ms Shepherd, Gary Staley, Fin Maguire and Sam Pashley – returned home on Saturday after two weeks spent training first responders in Rivne and Khmelnytskyi in western Ukraine.
"It's very important as we have one more (way) to transport victims from the emergency situation to hospital," Mr Sokolov said.
"The strike in Dnipro, on the civilian apartment building. It's those moments (that) if you have a lot of ambulances, your chances to survive grow."
Ms Shepherd described the work as "hugely fulfilling" and expressed her thanks for the donations from the public and the University of the West of England, which donated one of the ambulances.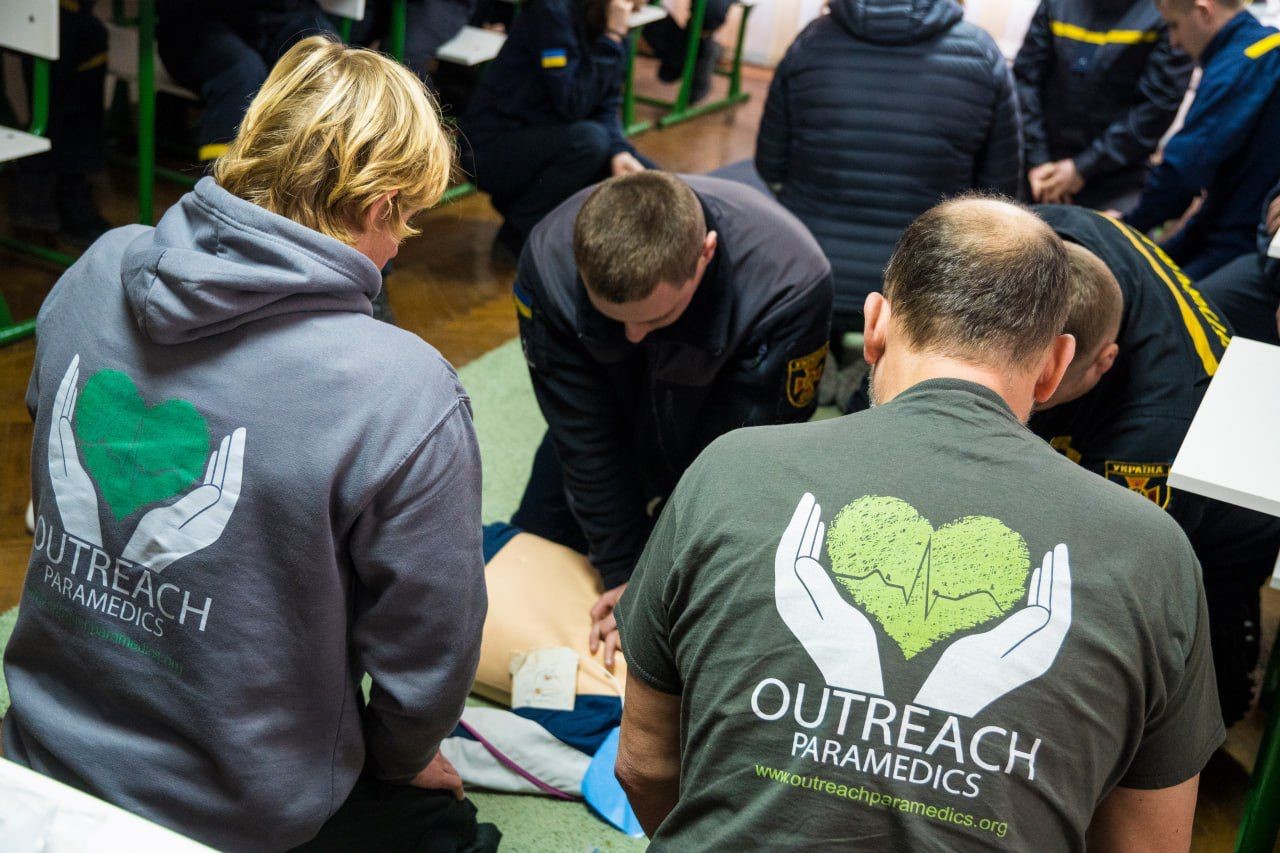 "Even a like or a share on our Facebook and Instagram, everything helps. It's kind of like a snowball effect.
"One person might share it, another might like it, another might donate and it grows and it grows and then collectively, we can do something really good."
With plans already to get back to Ukraine to train firefighters and take ambulances, Ms Shepherd said they were driven by a desire to help.
"And that's what we want to do, we want to help people.
"I think knowing especially where this money is going to – we know that every penny has been spent going to people that need it."
To find out more about the work of Outreach Paramedics, go to: www.justgiving.com/crowdfunding/outreachparamedics