A father who has run the length of the M1 across two weeks to raise awareness of Type 1 diabetes after his son's diagnosis has said he is "blown away" by support for the challenge.
Jamie Austin, 49, from East Finchley, north London, was applauded by family and friends as he completed the 220-mile route from Garforth near Leeds, West Yorkshire, to Brent Cross in north London on Saturday, raising more than £11,000 for the Juvenile Diabetes Research Foundation (JDRF) in the process.
He started the run on January 23 at Garforth (the last M1 junction).
Mr Austin's son Henry, 12, was diagnosed with Type 1 diabetes in June 2020 and he wanted to take on the challenge to raise awareness of the condition and let his son know how proud he was of him for dealing with the news "brilliantly".
"I'm thrilled to have completed my hare-brained project, despite the challenges, I have loved every minute," Mr Austin told the PA news agency.
"It reminded me of the importance of just going for something. I don't have a running background and I really didn't know if I'd finish when I set off, but I am so pleased that I decided to take on a big, random and slightly scary challenge.
"More than anything, I am grateful to my whole family – including my brilliant 'road crew' mum and dad, my wife Rach and my kids Henry and Rosie for being my inspiration – my absolutely first-class friends for their amazing support, my lovely neighbours and school teams, and everyone who sponsored and supported me.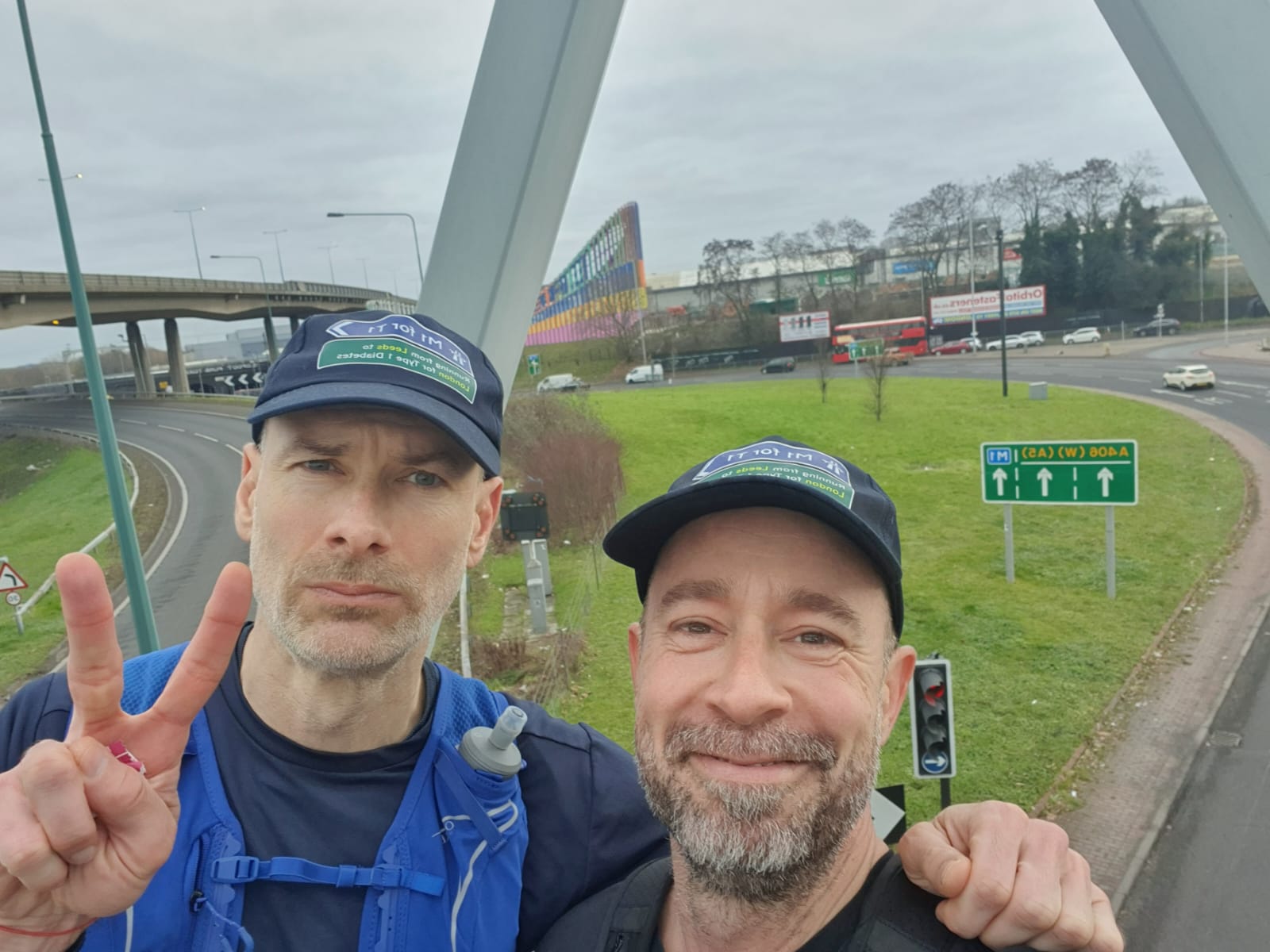 Mr Austin had only run a half marathon and jogged shorter distances at weekends before the challenge, and due to a couple of rest days completed about 22 miles per day – running a route off the motorway itself for safety.
He said the thing he had been most looking forward to when getting to his final destination was reuniting with his wife Rachel, 45, daughter Rosie, 10, and Henry.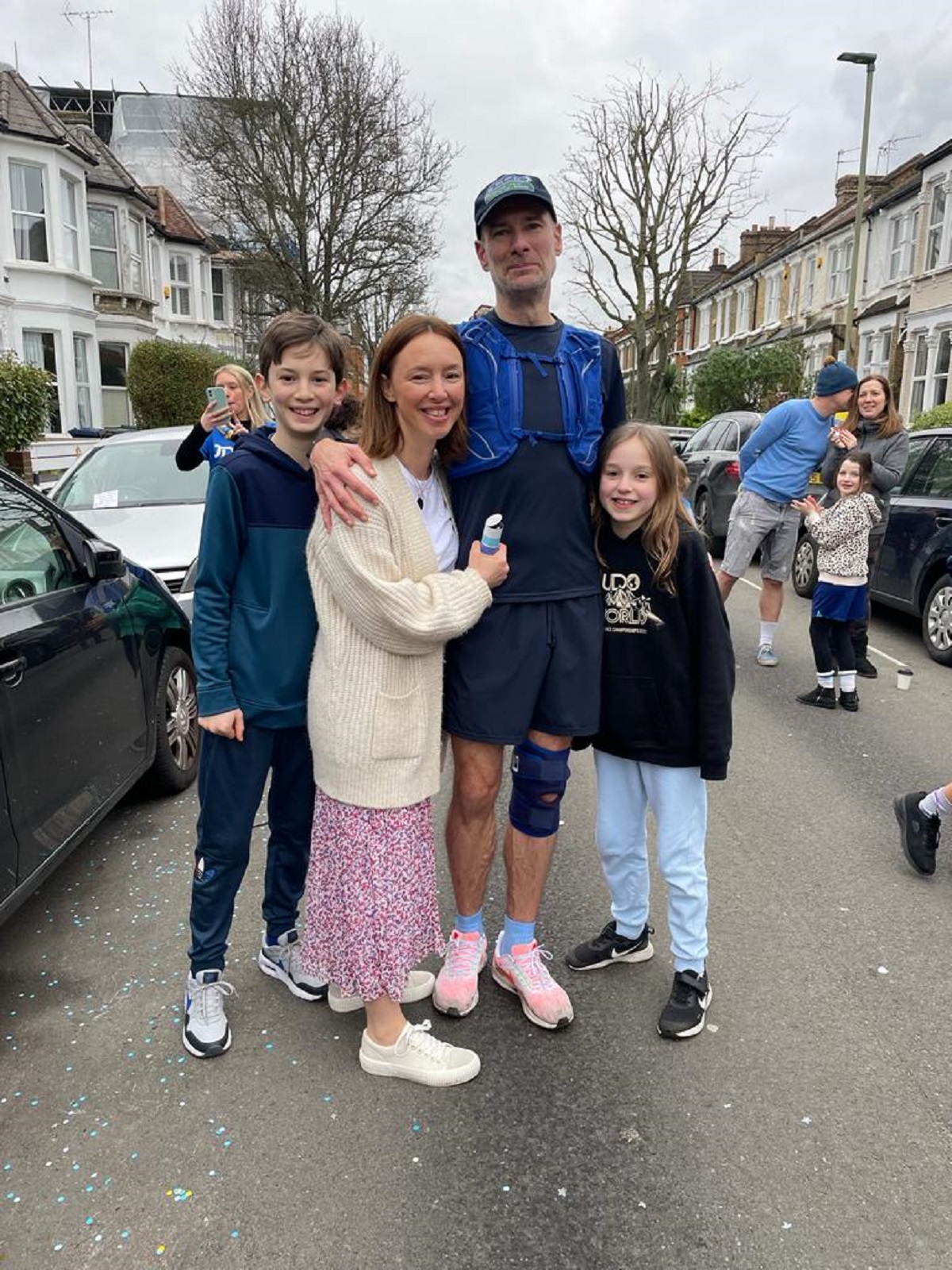 "They have been taking care of me all the way through the past couple of weeks", Mr Austin said.
"They have been driving me to my start and finish points, meeting me at the end of the runs with any type of food or refreshments I need."
"They are on another level," he said.
To help document his days running, Mr Austin has been creating daily TikTok videos, filming along his route.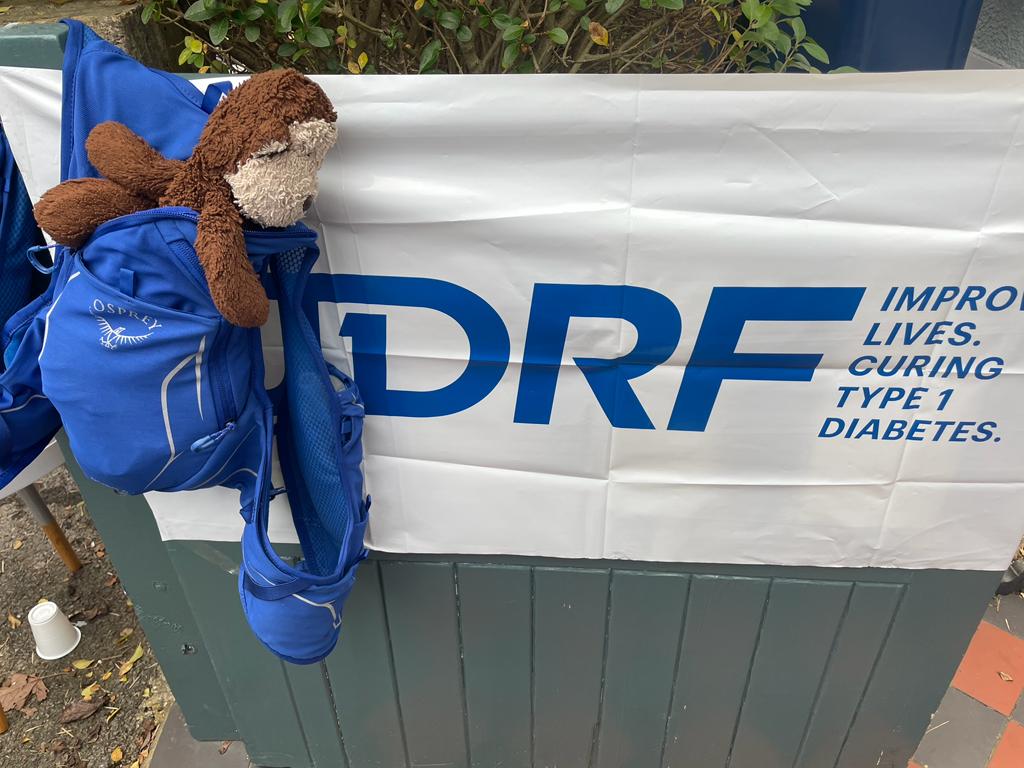 Henry received Monkey as a present when he was a baby and they were "inseparable for many years", Mr Austin said.
"I was thinking of running with the JDRF mascot, who's called Rufus, but he was too big for my backpack," Mr Austin added.
"I thought it would be nice to have that reminder of Henry wherever I'm going.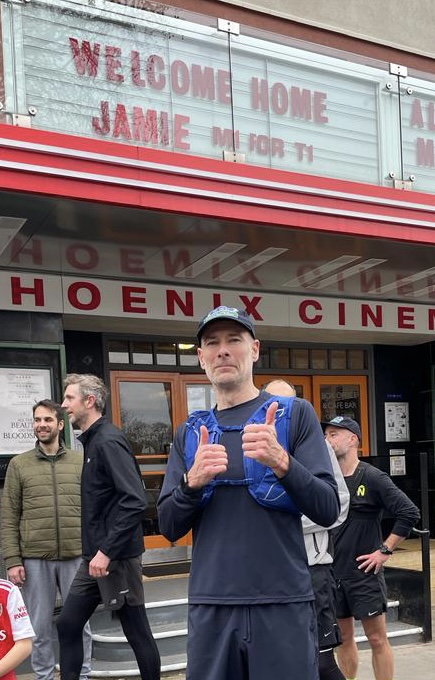 "The video diaries that I make are really for my kids and my friends and they were all saying we love Monkey, so I gave Monkey more and more time in films."
Mr Austin said he kept in contact with his family daily via FaceTime video calls.
"It is nice to be able to see them and hear them, but I've never been away from them for this long before, so it is unusual."
To contribute to Mr Austin's fundraising page visit: www.justgiving.com/page/m1-for-t1.