Defence spending could need to increase for decades as the UK faces an increasingly dangerous world, Ben Wallace said.
The Defence Secretary said a "growing proportion" of government spending would need to go towards keeping the country safe.
Mr Wallace has been holding talks with Chancellor Jeremy Hunt ahead of March's Budget to discuss short-term pressures such as the rise in inflation.
"Of course, I look in the short term for funding to mitigate the impact of things like inflation, I have a very big capital budget, and that will form part of negotiations with the Treasury," he said.
But of more importance was a longer-term recognition of the need to fund defence.
"There's a recognition that as the world gets more dangerous, unstable, defence should continue to get a growing proportion of spend, we can then debate how much that proportion should be," he said.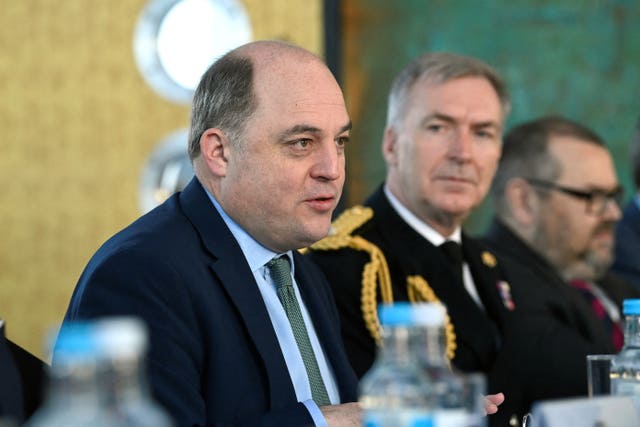 "And I think that's just about changing that perception.
"The Chancellor was kind enough to grant that, he said that in his statement in autumn, I think that's more important than, necessarily, the next two years, the here and now dealing with things that other departments do, such as inflation."
Earlier this week Mr Wallace told MPs the armed forces had been  "hollowed out and underfunded".