Paramilitary groups in Northern Ireland have coerced young people with drug debts to take part in rioting, a Westminster committee has heard.
A community worker gave an example of a user's debt being reduced by £80 for doing so.
Megan Phair, co-ordinator of the Journey to Empowerment Programme and member of the Stop Attacks Forum, said both loyalist and dissident republican groups use the tactic to force people on to the streets.
The Northern Ireland Affairs Committee heard that paramilitary groups sell drugs to young people who cannot afford to pay for them, and then exploit them by using their debt.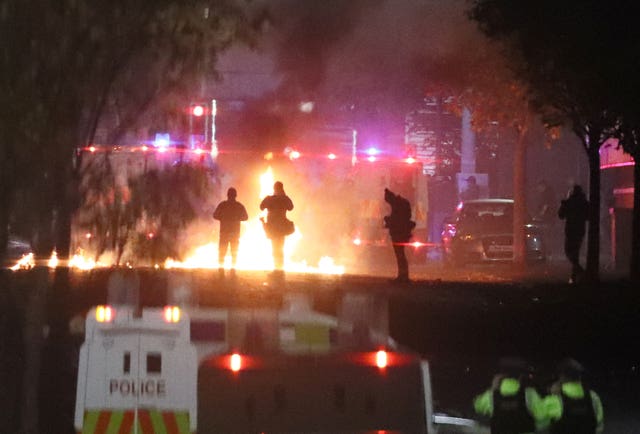 The disorder, which followed a protest against the Northern Ireland Protocol, was widely condemned.
She described paramilitaries putting people in debt bondage.
"In 2021, the Lanark Way riots… young people were rioting to clear drug debt, we were told that," she told MPs.
"And if you look at the Easter Rising march, dissident republican groups were also using young people.
"From what young people have told me, it was up to £80 – if you riot you can get £80 of drug debt cleared.
"But then these young people, who we can argue are victims of exploitation and coercion, are being criminalised in the same system which is meant to protect them."
She called for a holistic approach to tackling paramilitarism, involving the health service as well as police, and a safeguarding strategy for vulnerable young people.
The issue of paramilitary-style attacks was also discussed at the committee meeting on Wednesday morning.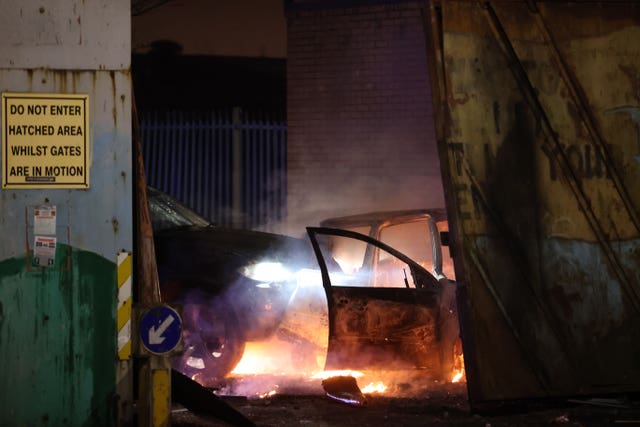 The forum was set up in 2017 as a pressure group against the attacks.
He described the term "punishment attack" as "very misleading", implying "there's some sort of due process, which there never is".
He compared the situation to the Taliban in Afghanistan, saying "very similar things are happening in our own community" yet people "don't seem to care".
"We need much better dialogue between communities and the police in terms of what community policing should look like," he told MPs, adding that recent warnings about funding issues in police affecting the services are "extremely worrying".
"So there are people who are often perceived as being a nuisance in those communities, so it's quite easy for the paramilitaries to act against them and it's often for what the police might describe as anti-social behaviour – or that's the accusation.
"So we're very worried that the kind of reduction in terms of policing is going to make vulnerable people even more vulnerable."
The committee is examining the effects of paramilitary activity and organised crime on society in Northern Ireland.
In a second session, Victims Commissioner Ian Jeffers said 25 years on from the Belfast/Good Friday Agreement there is a vacuum in terms of dealing with the past.
"From PSNI data 32% of organised crime groups operate with direct links to paramilitaries, so we have got to have the debate, how do we encourage those paramilitaries to come to the table, and ultimately get them off the scene, and then you deal with the criminality," he told MPs.
"There is that grey area at the minute, there's a supposed credibility that the paramilitaries carry, that is a throw over to the Troubles, so we've got to look at what is the road map for reconciliation and then you can start to address that."
Wave Trauma Centre chief Sandra Peake said during the Troubles the paramilitary groups had a focus of external violence, but have since "brought the violence internally within their own communities".