Renewing permission for the use of bee-killing pesticides does not square with the Government's aim to make sure nature is at the heart of all environment decision-making, ministers have been told.
Green MP Caroline Lucas criticised Defra's decision to renew farmers' permission to use pesticides which contain neonicotinoids, as the Environment Secretary took questions on the Government's environmental improvement plan from MPs.
Therese Coffey launched the plan on Tuesday, which builds on a vision set out five years ago in the 25 Year Environment Plan.
Measures being taken by ministers include new powers and duties under the Environment Act, Agriculture Act and Fisheries Act, to provide ways to restore nature and improve the environmental quality of the air, waters and land.
In the Commons, Brighton Pavilion MP Ms Lucas said: "At yesterday's launch of the plan, the Secretary of State claimed, and I quote, that 'We are embedding nature at the heart of every decision the Government will take'.
"That is a very worthy aim, but how on earth does it square with the actual action we see from her department?"
She added: "Just last week, her department gave the green light to an authorisation of the pesticide neonicotinoid which we know kills bees.
"Don't tell us this was just an emergency authorisation, this was the third year in a row that her department has actually ignored their own expert committee on this issue. This is now becoming routine.
"How can she give us reassurance that when she says words like 'We are going to put nature at the heart of all our environment policymaking', she actually means it? Where is the consistency?"
Ms Coffey replied: "I think the farming minister (Mark Spencer) went through this in some considerable detail in the consideration. Every year if an application is made that has to be considered separately."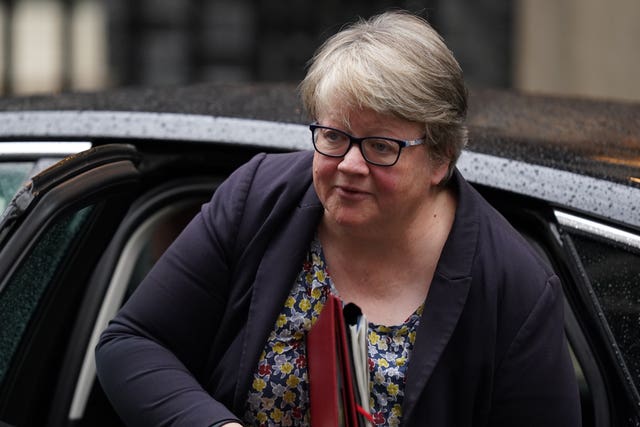 "That is not true," Ms Coffey replied.
The minister added: "There has been very careful consideration given and that is why we will continue to consider these applications with a great deal of care.
"I am very conscious that in terms of what we are trying to do through the sustainable farming initiative for example, we have brought forward what will be eligible for grants on integrated pest management so that we can continue to accelerate away from using pesticides routinely."