NHS consultants in England are gearing up for possible strike action as the wave of industrial unrest convulsing the public sector shows no sign of abating.
The British Medical Association (BMA) – the country's biggest doctors' union – is to hold an indicative ballot of its consultant members in February in a dispute over pay and pensions.
The move comes after members of the Fire Brigades Union (FBU) voted overwhelmingly in favour of walk-outs in a ballot result announced on Monday.
Ministers are now braced for the biggest day of industrial action in over a decade on Wednesday when teachers, university lecturers, train drivers, civil servants, bus drivers and security guards stop work on the same day.
With nurses and ambulance crews already engaged in a series of strikes, ministers will be concerned about the prospect of further disruption in the NHS – this time affecting the most senior doctors.
The BMA said that while the consultative poll – which opens on February 10 and closes on February 27 – was not a formal ballot, it represents a significant escalation towards one.
Around 45,000 junior doctors who are members of the union have also been balloted over strike action – with the result due at the end of February.
Dr Vishal Sharma, chairman of the BMA consultants committee, said senior doctors were cutting their hours or leaving the NHS altogether due to "unfair" pension rules and "brutal" cuts to their pay.
"This is having a catastrophic impact on the country's health as waiting lists for treatment spiral out of control and patients struggle to get the care they need," he said.
"Consultants would not take industrial action lightly, but, in the absence of meaningful solutions from Government, we've been left with no option but to consult our members' views on whether they wish for us to hold a formal ballot for industrial action."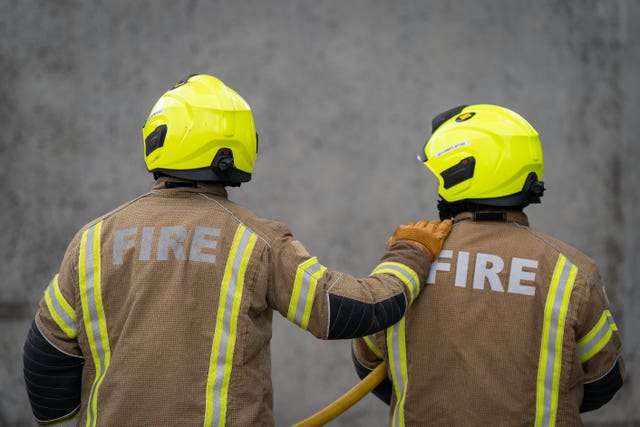 The body, which represents NHS trusts, said industrial action had already resulted in the postponement of 88,000 appointments in England.
The Department of Health and Social Care appealed to the unions to "carefully consider the potential impacts on patients" before staging further action.
Meanwhile, the FBU has said it is giving the Government and employers 10 days to make an improved offer before deciding its next move.
If they go ahead, the strikes will be the first nationwide fire strikes over pay since 2003.
Downing Street said the prospect of a walk-out by firefighters would be "concerning" for the public and urged the union to get back around the negotiating table.
But while ministers have insisted they are ready to talk, they are also resisting pressure to stump up more cash with Rishi Sunak warning during a visit to Darlington on Monday that he had to get "a grip on inflation".
Following her meeting with the NEU, Ms Keegan accused the union of being too quick to resort to industrial action when discussions were still ongoing on a range of issues.
"It is clear that strikes are not being used as a last resort," she said.