The UK's third and final prime minister of 2022 was swept into Downing Street by Tory MPs as the party searched for stability after the chaotic and brief tenure of Liz Truss.
Having seen off rival Penny Mordaunt and a rumoured Boris Johnson comeback, Mr Sunak stood outside Number 10 promising "integrity" and to fix the "mistakes" of his predecessor.
Making history as the UK's first Hindu PM, the first of Asian heritage and the youngest for more than 200 years, Mr Sunak nonetheless inherited a series of challenges including soaring inflation, sky-high energy bills and industrial disputes.
Here's how those 100 days played out.
October 25 2022
Mr Sunak returned from Buckingham Palace and set out appointing his Cabinet, promising to fix the "mistakes" of the Truss administration after her disastrous mini-budget sent the markets into turmoil and forced the Bank of England to intervene.
But his picks immediately caused controversy as Suella Braverman, who had given her former Cabinet colleague her surprise backing to replace Ms Truss, returned to Cabinet despite her resignation only days before, which came after she sent a Tory backbencher a sensitive document from a personal email account.
November 7 2022
Mr Sunak travelled to Cop27 to meet world leaders and address the climate conference after angering campaigners by initially declining to attend.
Downing Street said the PM was too busy focusing on the autumn budget, but after critics seized on the snub Mr Sunak eventually relented and travelled to Egypt.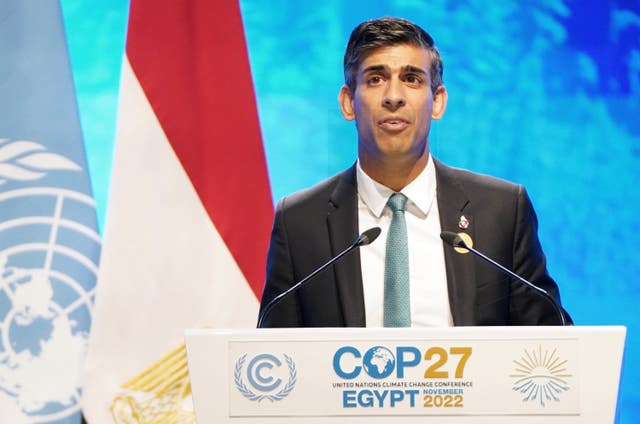 November 8 2022
Mr Sunak lost a Cabinet minister early into his tenure.
Ally Sir Gavin Williamson resigned after allegations he sent expletive-laden messages to former chief whip Wendy Morton complaining about being refused an invitation to the Queen's funeral, as well as claims he bullied a former official at the Ministry of Defence and an accusation of "unethical and immoral" behaviour while he was chief whip.
November 14 2022
The Prime Minister and Home Secretary hailed a new deal with France over migrant crossings, which agreed that for the first time British officers would be stationed in French control rooms and on the approaches to beaches to observe operations.
As part of the pact, the number of French officers patrolling beaches on the country's northern coastline would also rise from 200 to 300.
Deputy prime minister Dominic Raab, who returned from a brief stint on the backbenches to take up his old position as Justice Secretary, found himself facing a bullying inquiry after complaints were made against him.
That inquiry is still ongoing, with Mr Raab's long-term fate yet to be decided.
November 17 2022
In a crunch day for Mr Sunak and his Chancellor Jeremy Hunt, the pair sought to put into practice their promises to sooth the financial markets and return financial credibility to the UK.
Accompanied by an Office for Budget Responsibility report, Kwasi Kwarteng's replacement set out a £55 billion package of tax hikes and spending cuts, which angered Tory MPs and left some economists with questions but appeared to fit the new PM's promise of fiscal discipline after the chaos of Ms Truss's mini-budget.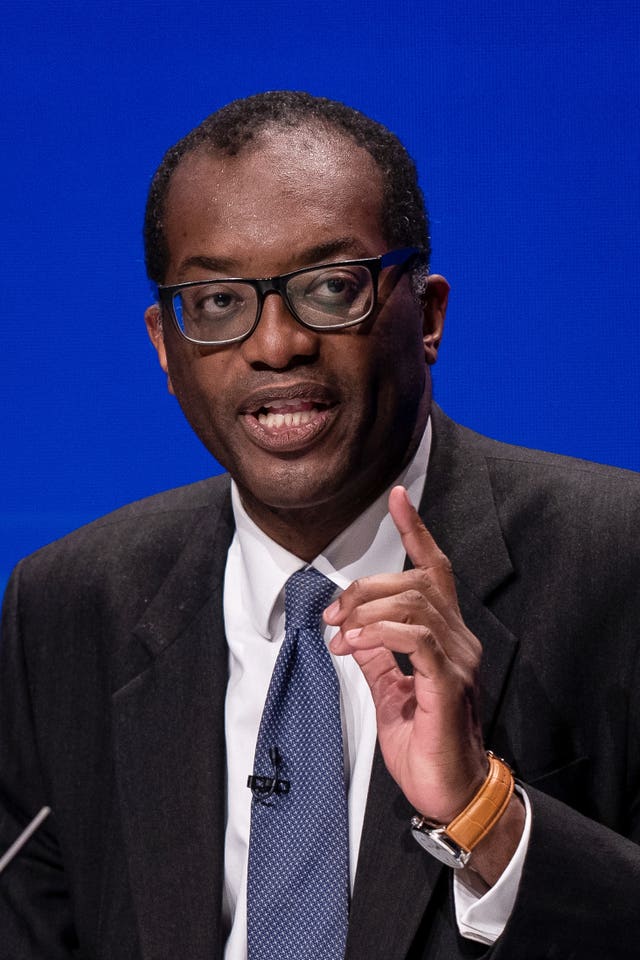 Mr Sunak made his first visit to Ukraine, holding talks with President Volodymyr Zelensky and reiterating the UK's backing for the war-torn country.
The visit was not simply symbolic, with Mr Sunak also announcing a £50 million package of defence aid for Ukraine.
December 2 2022
Mr Sunak suffered his first electoral defeat as Prime Minister as Labour won the City of Chester by-election
December 6 2022
In early December the Prime Minister bowed to pressure from Tory backbenchers to relent on the construction of new onshore wind farms in a climbdown from his own stated opposition to building new turbines onshore.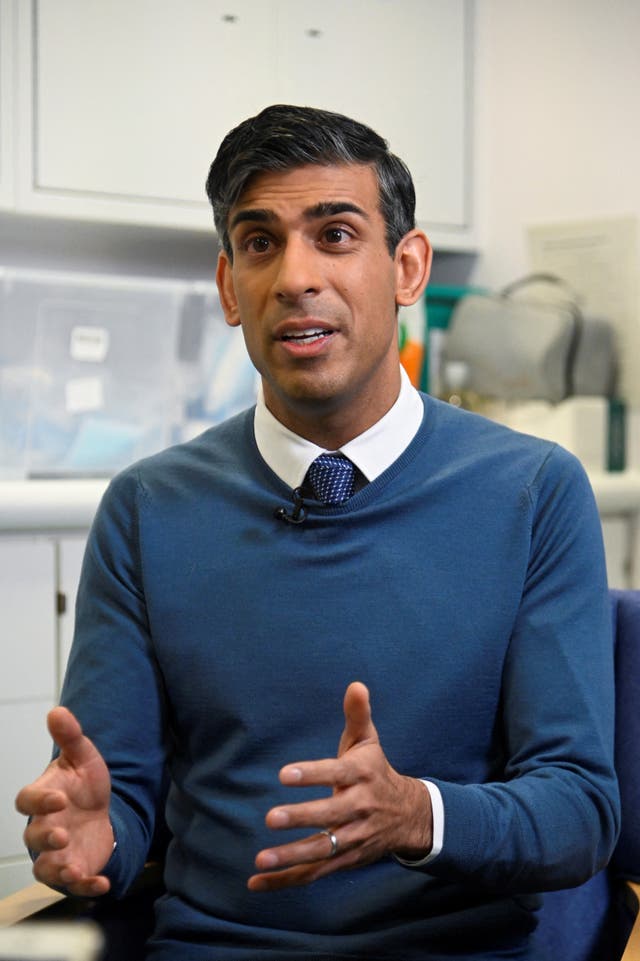 December 15 2022
Tens of thousands of nurses across England, Wales and Northern Ireland staged their first national walkout, as Mr Sunak and his Government failed to resolve a dispute over pay and working conditions.
Royal College of Nursing (RCN) general secretary Pat Cullen hit out at the Government, accusing it of intransigence in the face of nurses' demands.
December 16 2022
Mr Sunak suffered another defeat at the ballot box after Labour swept to a comfortable victory in the Stretford and Urmston by-election.
December 22 2022
Filling the vacant role of ethics adviser to the Prime Minister, Mr Sunak appointed Sir Laurie Magnus as the new independent adviser on ministerial interests.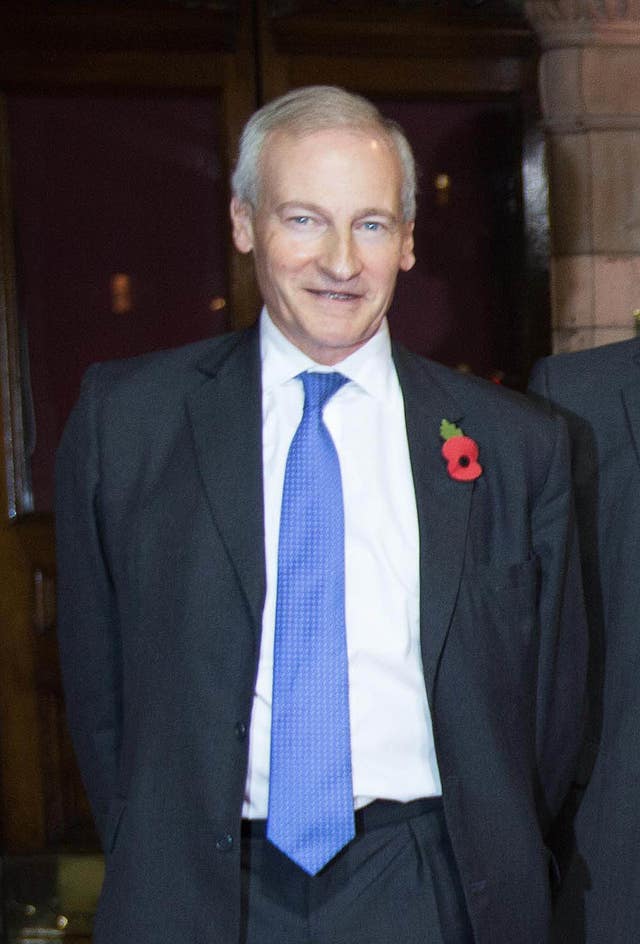 January 4 2023
In a new year speech, Mr Sunak attempted to set out a fresh vision for his premiership, pledging to halve inflation this year, grow the economy, make sure national debt is falling, cut NHS waiting lists and pass new laws to stop small boats.
But the speech was criticised for offering only vague timescales for most of the promises.
January 7 2023
Amid a hugely difficult winter for the NHS, Mr Sunak held emergency talks at Downing Street aimed at alleviating the crisis.
Late December and early January were dominated by increasingly grim warnings about the state of the health service, with senior doctors describing the NHS as on a knife edge.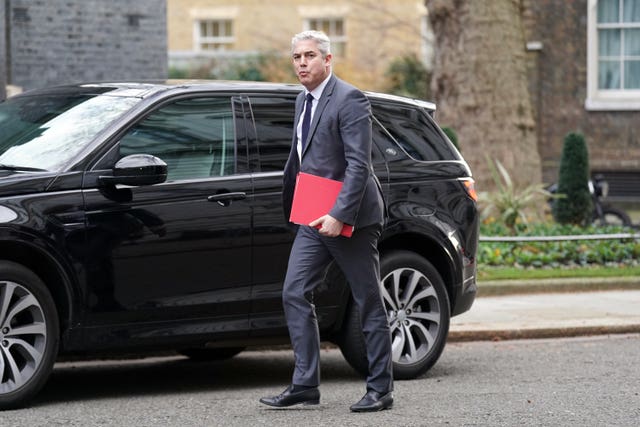 January 9 2023
Crisis talks between ministers and unions failed to resolve industrial disputes involving nurses, teachers and rail workers.
Discussions between union leaders and various departments raised hopes a breakthrough could see an end to the biggest wave of strikes to hit the UK in decades.
But the talks produced little of note, with a meeting between NHS unions and Mr Barclay branded "bitterly disappointing".
January 9 2023
One major shift under Mr Sunak was warmer relations with Europe.
January 20 2023
In a widely mocked incident, Mr Sunak was issued with a fixed penalty notice by Lancashire Police after he was spotted not wearing his seatbelt in an Instagram video he filmed to promote levelling-up funding during a visit to the county.
It was Mr Sunak's second fine. He also paid a fixed penalty notice as chancellor during the partygate scandal for attending a lockdown-busting gathering to mark then-prime minister Boris Johnson's 56th birthday.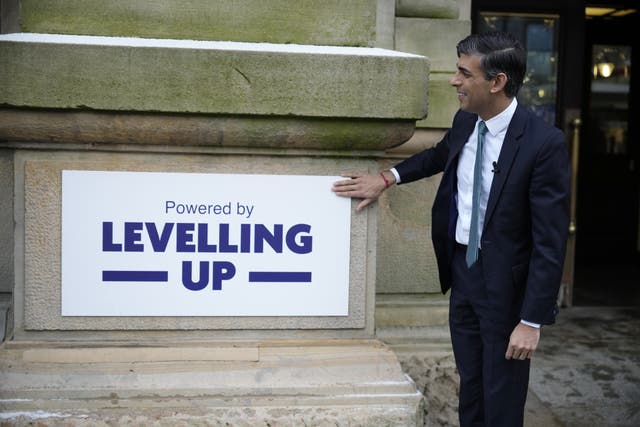 After days of questioning and controversy about Nadhim Zahawi's tax affairs, Mr Sunak sacked the Tory chairman after an ethics investigation found he had committed a "serious breach of the Ministerial Code".
Mr Zahawi had faced damaging reports he had settled an estimated £4.8 million bill with HM Revenue & Customs while he was chancellor, including paying a penalty.
The row had dragged on for days, causing headaches for Downing Street, but the PM initially said he wanted to let "due process" take place.