Wood from trees on an Aberdeenshire estate has been earmarked for use in the restoration of Nelson's flagship HMS Victory.
The Haddo Estate is donating eight elms for work to restore the keel of the 18th century vessel, which is situated in Portsmouth Historic Dockyard as part of the National Museum of the Royal Navy.
Ian Setterfield, shipwright at the museum, and Will Bullough of Whitney Sawmills visited the estate this week to select which elms are best suited to the project.
The trees will be felled in due course and will then be cut into large blocks suitable for the keel, before being set aside for several years to season to ensure they are strong and dry.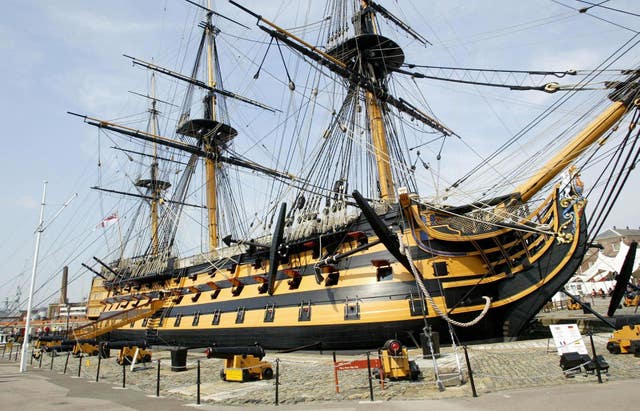 Arabella Roberts, historic ships manager at the museum, said: "The restoration project will get the vessel to a point where we don't have to do any major conservation work for another 50 years, so it will ensure the survival of the vessel as she is."
Two other Aberdeenshire estates are also donating trees. Oak and elms from the Dunecht estate and elms from the MacRobert Trust Estate will also be used in the vessel's restoration.
She led fleets in the American War of Independence, the French Revolutionary War and in 1805 she was vice-admiral Nelson's flagship in the Battle of Trafalgar.
HMS Victory was saved for the nation in 1922 and was placed permanently into dry dock where she remains today.