Theresa May will join Emmanuel Macron in France on Friday to commemorate the fallen from the First World War ahead of the centenary of its end.
Downing Street said the Prime Minister would meet the French president for a ceremony on the Somme, where tens of thousands of British and French soldiers were killed in the bloody conflict.
They will have a working lunch in Albert before laying a wreath at the imposing Thiepval Memorial, which is inscribed with the names of some 72,000 war dead who have no known graves.
Mrs May said: "Next week will mark one of the most significant moments in our nation's history.
"One hundred years after the guns fell silent on the Western Front, each and every one of us can pause to reflect on the immense sacrifices that were made by so many.
"The killing fields of France and Belgium are scarred by the horrors of war, but the strength and closeness of our relationship today is a testament to the journey our countries have travelled together.
"I'm proud to represent the immense gratitude of our nation at these commemorations and share these moments of reflection with our friends and partners in Europe."
The wreath she and Mr Macron shall lay will comprise poppies, the British remembrance symbol, and their French equivalent le bleuet.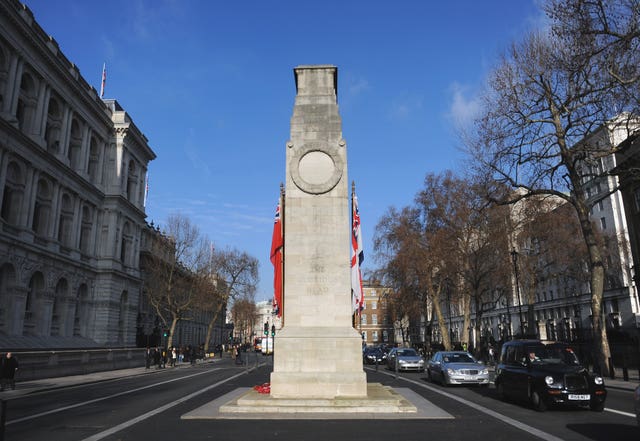 The following day she will also join them at the Cenotaph, where federal president Frank-Walter Steinmeier will become the first German leader to lay a wreath at the monument to the dead.