Diesel car drivers have been hit by the longest streak of weekly fuel price rises in more than two years.
The average cost of a litre of diesel at UK forecourts has increased each week since July 2 and now stands at £1.37, according to Government figures.
Filling up has become more expensive for 17 consecutive weeks, which is the longest run since summer 2016.
Although sales of new diesel cars have fallen in recent months amid concern over emissions, there are still 13 million of them registered for use on UK roads.
Both diesel and petrol prices have spiralled in recent weeks, reaching a four-year high.
Over the past six months the cost of filling up a typical 55-litre family car that runs on petrol or diesel has risen by around £6.
This is linked to oil reaching around 86 US dollars a barrel earlier this month, compared with 67 US dollars in April.
Average petrol prices fell by a fraction of a penny in the past week to £1.31 per litre.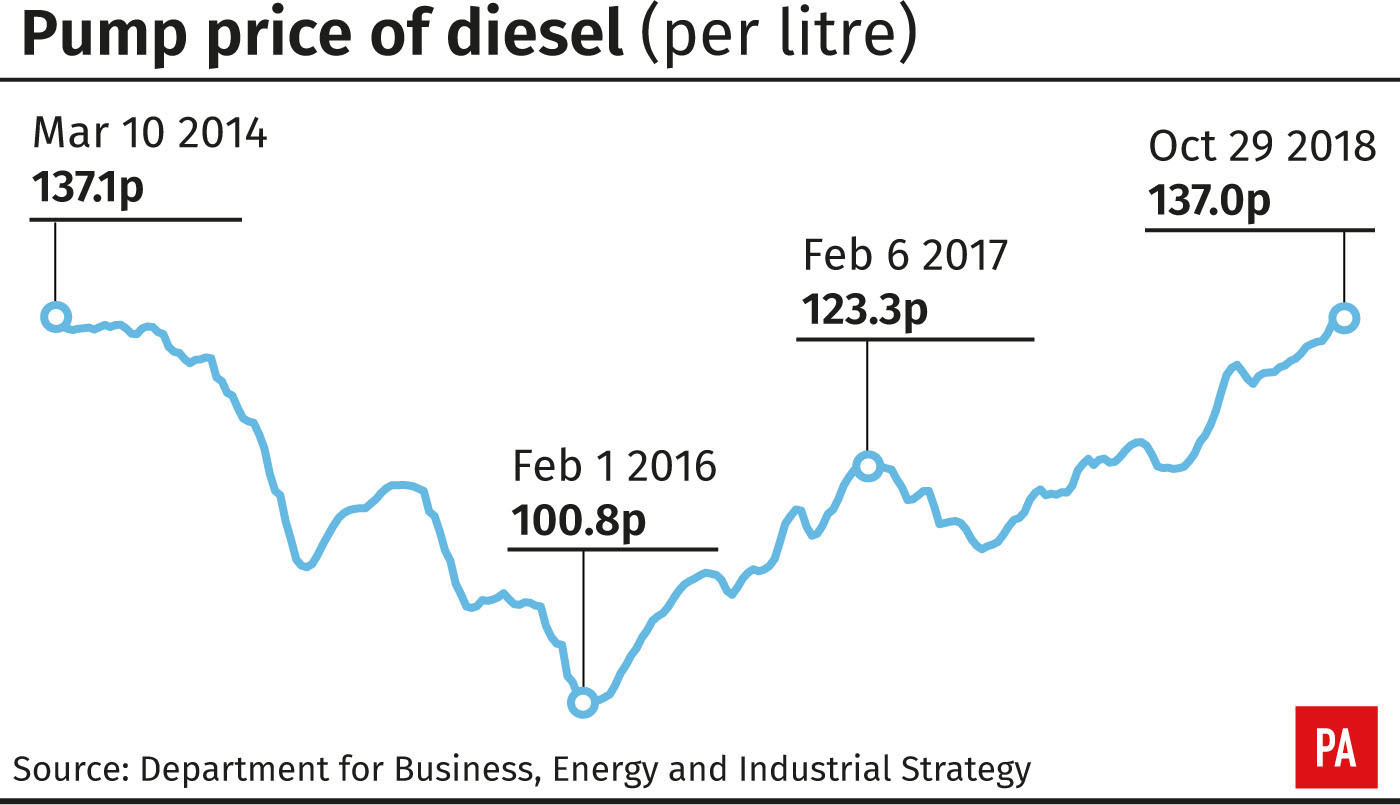 Steve Gooding, director of the RAC Foundation, said: "The inexorable rise in the cost of diesel over recent months demonstrates how welcome confirmation in Monday's Budget of a fuel duty freeze will be to millions of drivers.
"While oil prices have retreated slightly in the past couple of weeks motorists are reliant on forecourt operators passing on the savings."