Stonehenge is celebrating a century of belonging to the nation with music, art, an inflatable stone circle and an anniversary tea party.
English Heritage and artist Jeremy Deller are holding a day of events on Friday to mark 100 years since Cecil Chubb and his wife Mary donated the stone circle to the nation, beginning its transformation from neglect to national monument.
Local barrister Mr Chubb had purchased the site three years earlier at an auction on September 21 1915, in what is said to have been an "impulse buy" after he had been sent to the sale by his wife to bid for a set of dining chairs.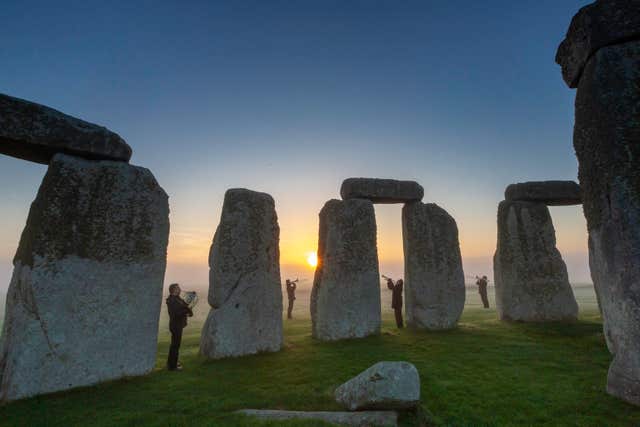 Before the auction the site was in a perilous condition, as by the 19th century tourists were chipping bits off for souvenirs and carving their names into the stones, and wooden props were shoring up stones at risk of collapse.
In 1900 one of the upright stones fell and the huge horizontal lintel it supported snapped in two, prompting an outcry which led to the appointment of a police constable, the first organised excavation and introduction of a fence and admission charge to contribute to the upkeep of the monument.
The stone circle and surrounding landscape which is full of archaeological remains have been a World Heritage Site since 1986.
As part of the celebrations, Sacrilege, Mr Deller's inflatable replica Stonehenge will be on display this weekend. Visitors on Friday will receive special tickets designed by the artist, while limited edition prints will also be on sale.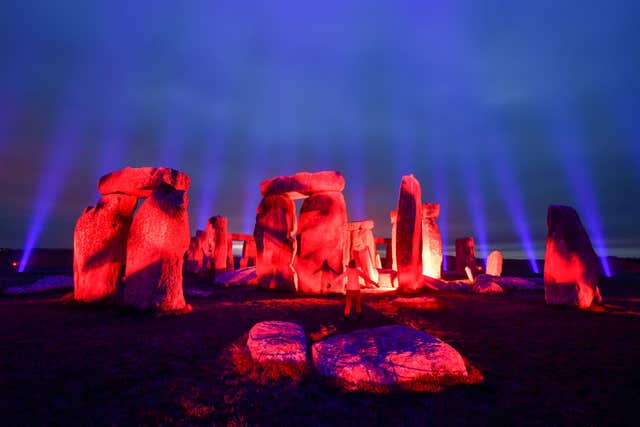 The events at the stones are part of a series of celebrations which have also seen a number of individuals and families return to the Neolithic site they visited decades ago and recreate their photos from earlier trips.
"Cecil and Mary Chubb's generosity saved Stonehenge and transformed it from a neglected ruin to a national treasure.
"Their gift started a programme of care and conservation for the ancient stones and the surrounding landscape, one that continues today."