Scotland's first post-graduate course for doctors is an "accessible option" for those considering a career in medicine, the Health Secretary has said.
Jeane Freeman was speaking as she met some of the 55 students on the new four-year ScotGEM course, which is being taught in St Andrews and Dundee.
It is "one of the components" in Scottish Government plans to recruit 800 more family doctors across the country over the next 10 years – with the principal of St Andrews University saying it would produce doctors with a "passion" for general practice.
The course, which is open to those who have a degree other than medicine, will focus on producing new GPs and doctors for remote and rural locations.
Eligible students will have their tuition fees paid for by the Scottish Government, and can also receive a bursary of £16,000 – £4,000 a year over the duration of the course – if they commit to working in the NHS after graduation.
Ms Freeman told how Scottish ministers are "taking a number of steps to create the sustainable health and social care workforce needed for the future", including the commitment to increase the GP workforce.
She added: "ScotGEM is one of the components of these efforts, and I'm absolutely delighted to be in St Andrews today to meet some of the students and staff involved.
"The course gives graduates the opportunity to convert to medicine, regardless of their original degree.
"There is a focus on GP and rural working – giving students the chance to experience these rewarding career paths – and the £16,000 bursary available over the four years makes it an accessible option."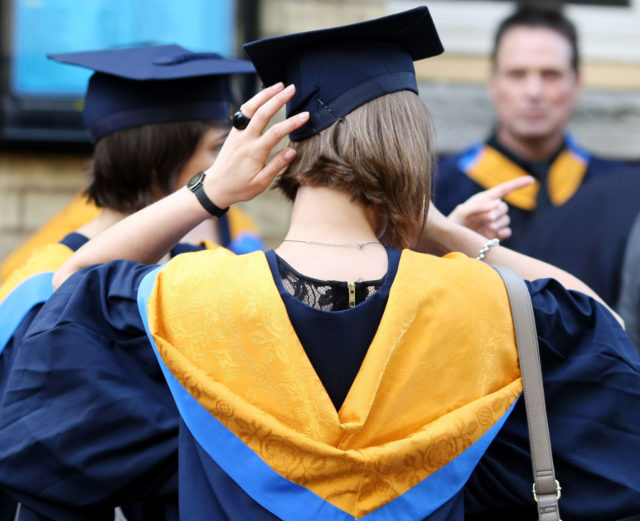 Professor Sally Mapstone, principal and vice-chancellor at St Andrews University, said it would "widen access to medicine" as well as producing doctors with a "passion" for a career in general practice.
She said: "ScotGEM has enabled St Andrews to make another step-change in our approach to clinical training and, together with our partners, we are glad to be educating a new generation of medics with skills across the interface between health and social care.
"Scotland's first graduate entry programme will widen access to medicine, increase diversity in the profession and produce more doctors with a passion for a general practice career."
Sir Pete Downes, principal and vice-chancellor at the University of Dundee, said: "ScotGEM continues our long history of delivering innovative medical education to healthcare professionals here in Scotland and around the world.
"This is a partnership that ultimately can make a significant difference to provision of health and social care in communities right across Scotland."