Plans have been put forward to introduce a tourist tax in Edinburgh, with hopes it could bring £11 million a year to the Scottish capital.
The transient visitor levy (TVL) proposals could see those coming to the city pay £2 a night, or 2% extra on the overall cost of their room.
But the proposal from the city council has been criticised by the Scottish Tourism Alliance (STA), which said little has been done to seek feedback from those in the industry.
Edinburgh councillors will vote on Tuesday on whether to move forward with the plan and launch a public consultation.
But they would need the support of the Scottish Government to proceed, and Culture and Tourism Secretary Fiona Hyslop has said it is "not necessarily an appropriate time" for such a charge to be introduced.
"Our current position remains that we are not in favour of introducing a visitor levy, unless the tourism industry itself is involved in the outset," she told MSPs at Holyrood.
She added that the UK's 20% VAT rate means the country is already "perceived as a very high cost location", and said: "I think in terms of the pressures the industry is facing that this is not necessarily an appropriate time for that to be considered anyway."
Edinburgh council leader Adam McVey said: "These draft proposals will form the basis for wider public consultation with all of our stakeholders and, importantly, with the residents of this city.
"It is another important step in our engagement strategy and on our journey towards securing a TVL for Edinburgh.
"Our work over the summer has focused on key stakeholders, particularly those in the hospitality trade, and we are continuing to engage with them on the details of what an Edinburgh scheme could reasonably look like and options for implementing it.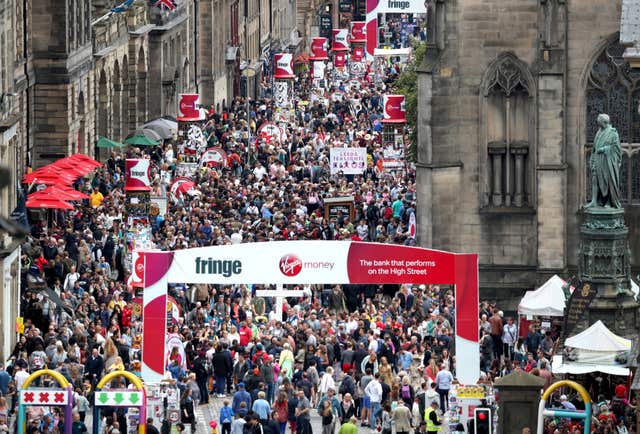 The levy would be chargeable all year round on all forms of accommodation – including short-term lets – but capped at seven nights.
It could see Edinburgh become the first place in the UK to introduce the levy, following in the footsteps of cities such as Paris and Barcelona.
Bath and Oxford councils have also called for powers to charge visitors.
Respondents to the Edinburgh consultation would be asked for views on whether the charge should be a percentage of room cost or a flat fee per night, on the size of the charge, what types of accommodation should be covered, whether it should be seasonal or all-year-round, and whether it should be capped.
The STA has called for a formal stakeholder consultation on tourism taxes to take place at national level, initiated by the Scottish Government.
A spokesman said: "The STA is disappointed that Edinburgh City Council has proceeded to launch a consultation on its plans to charge a tourist tax of £2 per room, per night, having had no formal or meaningful engagement with Scotland's tourism industry to date.
"The time has come for an objective, well-informed national, rather than local, debate following the conduct of independent research.
"We look forward to receiving more detail in response to our request from the Scottish Government."