TSB has hired a top City headhunter as it ramps up the search for a successor to Paul Pester, who resigned in the wake of the embattled lender's IT meltdown.
The Press Association can reveal that Odgers Berndtson has been drafted in to find a new chief executive who would relieve chairman Richard Meddings of additional executive duties assumed following Mr Pester's departure.
It is understood that Odgers Berndtson won out among at least two other headhunting firms for the contract.
The executive search firm has been previously hired by the likes of the Bank of England to fill roles including its chief operating officer and deputy governors.
Rumoured candidates for the TSB job have included Tesco Bank chief executive and former Ulster Bank boss Gerry Mallon, and outgoing Virgin Money chief Jayne-Anne Gadhia.
Odgers Berndtson declined to comment.
TSB said in a statement: "As we've said previously, our focus is on three things: mainly, completing the work of putting things right for customers; secondly, enabling the bank to achieve full functionality for our customers, including availability of all product services and the launch of a leading business banking offer; and thirdly, appointing a chief executive for the next chapter of TSB.
"TSB has appointed Odgers Berndtson for the chief executive search and the process is underway."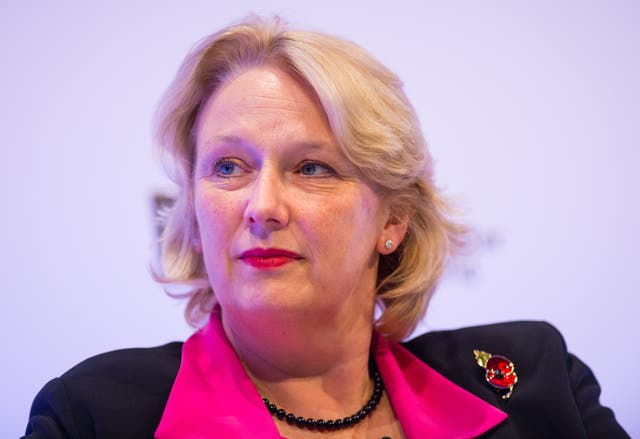 TSB announced Mr Pester's departure earlier in September, ending a seven year stint at the top of the lender.
The bank insisted that the decision for Mr Pester to leave was by "mutual agreement" and denied his departure was linked to the IT migration failure and ongoing investigations.
But his final months as chief executive were marred by the IT woes in April that left up to 1.9 million people using TSB's digital and mobile banking locked out of their bank accounts.
He came under fire in particular from MPs on the influential Treasury Select Committee, who called for him to be sacked.
TSB is also set to lose three other senior executives months,beleaguered lender starts to pick up the pieces following its IT meltdown earlier this year.
HR director Rachel Lock will leave the bank by March 2019, while treasurer Ian Firth and chief marketing officer Nigel Gilbert are set to retire at the end of September.
Ms Lock's exit is understood to have been planned before a botched customer migration led to the IT meltdown.
Mr Firth and Mr Gilbert were both expected to retire after the migration project concluded, a source close to the bank told the Press Association.
TSB has since confirmed that it was making two promotions to cover their roles, though it is still in the process of securing a successor for its HR director.
It has also recently been reported that Jonathan Hall,  who was in charge of TSB's customer compensation efforts, will leave at the end of September.