An adventurer is to celebrate 100 days at sea as part of his challenge to swim around mainland Great Britain.
Ross Edgley has not stepped foot on land since he began his swim on June 1.
In that time he has swam 1,230 miles, spent 2,039 hours in the sea and completed 1,600,000 strokes.
The 32-year-old, from Grantham, has also gone through 442 bananas, two kilograms of Vaseline and had 54 jellyfish stings.
When not in the water he is on a boat.
To mark the feat, the Red Bull Matadors aerobatic display team surprised him by writing 100 in the sky above him in the waters of Moray Firth Bay in the north of Scotland.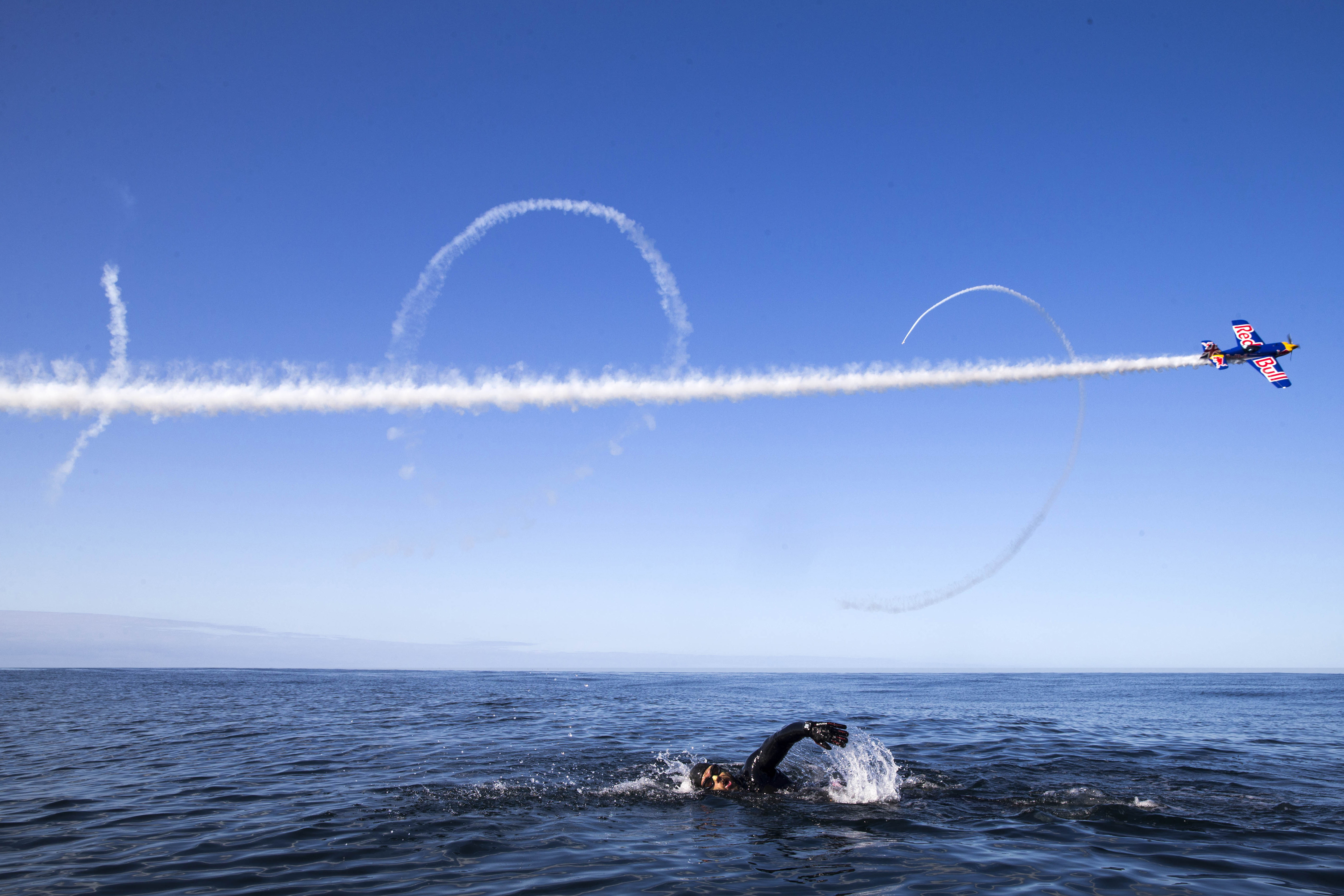 He is currently more than two-thirds of the way through his 2,000 mile challenge and expects to finish in mid-October.