Catholics can no longer ignore revelations of clerical sexual abuse, a Trinity College Dublin (TCD) expert has said.
Fainche Ryan said she was shocked by the "cover-up" of abuse and called for a system of checks and balances.
Pope Francis issued a statement earlier this week apologising for clerical sexual abuse.
The pontiff was speaking ahead of his visit to Ireland this week to attend the World Meeting of Families (WMOF) celebrations.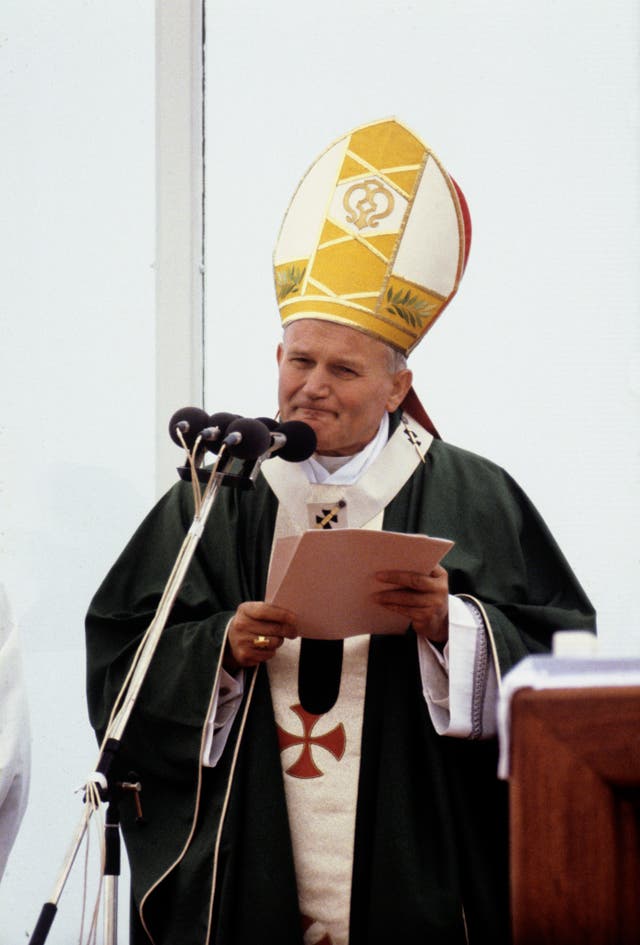 More than half a million people are expected to turn out at events in Dublin and Knock to catch a glimpse of the Pope.
"There has been great goodness done (within the Catholic Church)," Dr Ryan said.
"But we cannot turn our eyes away from all the revelations of sex abuse, both in Ireland and globally.
"We have to have institutions to survive… but within that there is a need for checks and balances."
The director of the Loyola Institute of Theology at TCD said she was "shocked" by the abuse scandal, in particular "the cover-up by the bishops, by the leaders".
But she added: "We in the Church have to take our responsibility as well, particularly for what's happened in the Church."
The theologian cited mother and baby home scandals as an example.
"It was an Irish society, it was Irish fathers and Irish mothers and Irish parents that brought these daughters to these homes and left them there, in many cases.
"We also have to ask, where were the fathers of these children?"
She said she believed the papal visit will be largely positive, and she was glad it was Francis coming to Ireland.
"He's a very influential worldwide character in the political scene as well as the ecclesiastical scene.
"People say over and over in Ireland that the Church in Ireland is dead and yet there a huge amount of interest of this forthcoming visit of Francis," she said.
"He's coming because he wanted to come to Ireland, it's very brave of him… he knows our story of our problems and issues that we are facing all the time and he himself wanted to come."
Dr Ryan said that even though not as many people will see Francis as came out to see John Paul II in 1979, there will be a lot of people watching on TV at home and on screens in churches across the country.
"It could give a good injection of hope to the Church in Ireland if we, the Church in Ireland, take on board some of what Francis is about.
"He's quite a radical leader. He's made a lot of difference but all the time we need to remember he's the leader of a 2,000-year entity and change comes slowly."