Theresa May has joined a congregation of more than 2,000 people at Westminster Abbey to celebrate the 70th anniversary of the arrival of the Windrush generation in Britain.
Many who travelled from the Caribbean to help rebuild post-war Britain were also attending the commemoration alongside their descendants, to mark the moment hundreds disembarked from the ship Empire Windrush at Tilbury Docks on June 22 1948.
Mrs May was joined by Home Secretary Sajid Javid, London Mayor Sadiq Khan and shadow home secretary Diane Abbott, as well as Baroness Lawrence, mother of murdered black teenager Stephen Lawrence.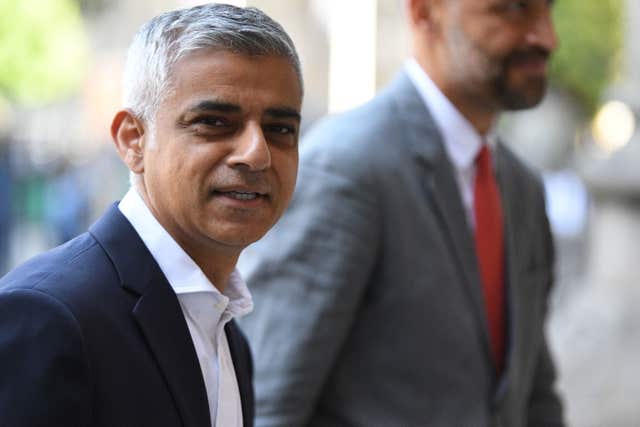 She said she felt "joy", adding: "I was floating, like a bird, free."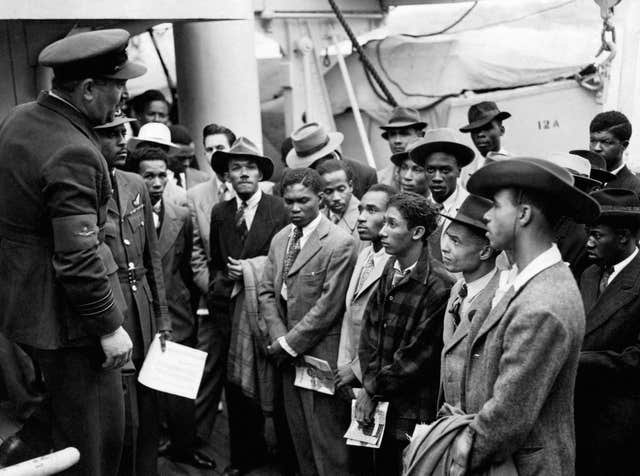 The celebrations, however, have been described as "bittersweet" as the fallout continues from a scandal that saw some members of the Windrush wrongly deported and denied access to the NHS, work and housing despite having a legal right to be in the UK.
The Government was funding the church service, while an event was also due to be held at the Essex docks where the landmark nautical journey concluded for the migrants seeking a prosperous future helping to rebuild post-war Britain.
Plans to create an annual Government-backed Windrush Day have been welcomed, but questions remain over compensation for those who have suffered financial setbacks trying to prove their right to residence.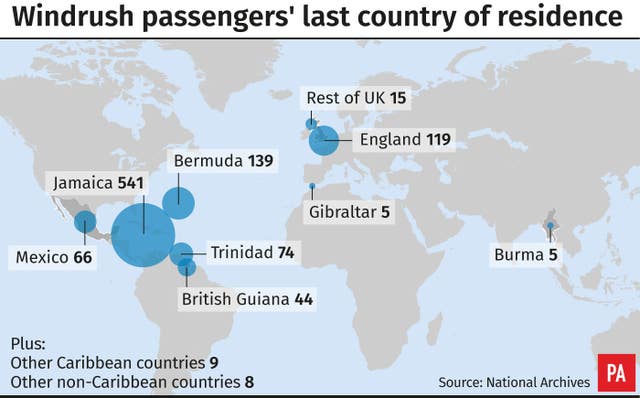 Ms Abbott, who has written to Mr Javid, called on the Government to "come clean" about the full extent of the scandal, blamed on the "hostile environment" to immigrants championed by Mrs May when she was in charge at the Home Office.
"Warm words about commemorating the Windrush generation are not enough," the Labour politician said, adding a call for a hardship fund to help support Windrush citizens.
Labour MP David Lammy, whose Tottenham constituents are among those affected, said British-Caribbeans must be celebrated on the day, but warned the scandal had "left a very nasty taste in the mouth".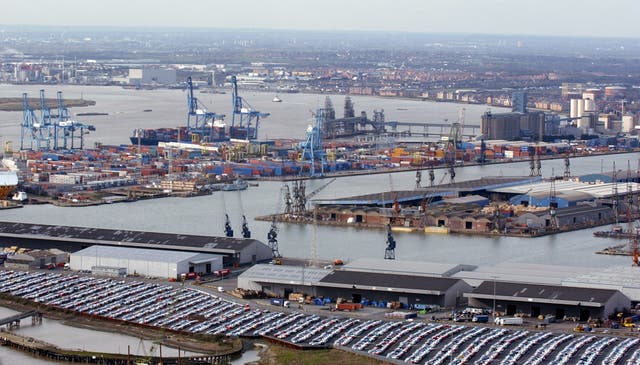 Mr Javid said: "The contribution that the Windrush generation have made to this country is invaluable and I am committed to putting things right."
More than 2,000 people have been provided documentation since April by the dedicated Windrush taskforce, the Home Office said, helping them to demonstrate their right to residence.
Under the new Windrush scheme, which offers free citizenship for Commonwealth citizens who arrived before 1973 and children who joined their parents before they turned 18, some 285 people have so far been granted citizenship, they added.
So far the Home Office has made contact with 11 people who may have been wrongfully removed from the UK as a result of the fiasco.