Tax rises to support a £20.5 billion-a-year boost to the NHS budget will be "fair and balanced", Theresa May has vowed.
The Prime Minister insisted the Government would take a "responsible" approach to the plan, which will see an extra £394 million a week going to the NHS in 2023/24.
She repeated her claim that part of the increase will be funded by a "Brexit dividend" – a suggestion which has been widely attacked as unrealistic, even by some Conservatives.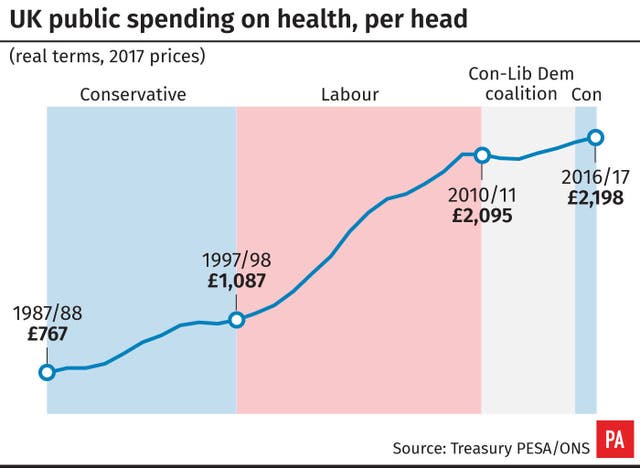 "We cannot continue to put a sticking plaster on the NHS budget each year," she said.
"So we will do more than simply give the NHS a one-off injection of cash.
"Under our plan, NHS funding will grow on average by 3.4% in real terms each year from 2019/20 to 2023/24.
"We will also provide an additional £1.25 billion each year to cover a specific pensions pressure.
"By 2023/24 the NHS England budget will increase by £20.5 billion in real terms compared with today. That means it will be £394 million a week higher in real terms.
"So the NHS will be growing significantly faster than the economy as a whole, reflecting the fact that the NHS is this Government's number one spending priority."
But she added that the scale of the Government's ambition went beyond that: "So across the nation, taxpayers will have to contribute a bit more in a fair and balanced way to support the NHS we all use."
Tory chair of the Commons Health Committee Sarah Wollaston branded talk of a Brexit bonanza "tosh", while shadow chancellor John McDonnell said the Government's plans were "just not credible" without details of how they would be funded.
Director of the Institute for Fiscal Studies (IFS) Paul Johnson also said the so-called windfall from EU withdrawal would not materialise when the UK stopped paying more than £9 billion a year to Brussels due to the "divorce bill" of some £39 billion, and other economic factors.
Jeremy Hunt indicated that separate plans being drawn up to increase funding for social care could include measures to encourage people to save more to cover needs in their old age.
He said ministers "happen not to agree with the IFS views", even though they are based on the projections of the Government's own Office for Budget Responsibility.
The Health Secretary told BBC Radio 4's Today programme that "huge, very difficult" discussions with the Treasury "went to the wire" until Chancellor Philip Hammond was certain that the additional spending was affordable.
"We are clear that there will be an increased burden of taxation," he confirmed.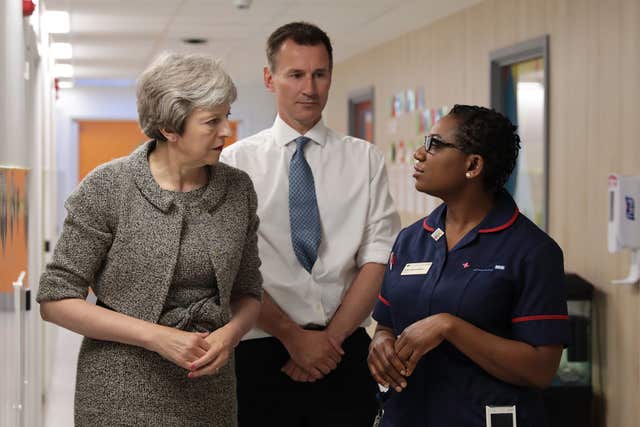 "We will be able to explain exactly where every penny is coming from but we will do that in the Budget," said Mr Hunt.
"Why are we not doing it now? We do know – the Treasury has done its sums, it hasn't made its final decisions but it is very clear this can be affordable.
"The reason why we are not spelling it out now is because we want to give the NHS six months to come up with a really good 10-year plan.
"When we have that plan in November, we will say 'This is a great plan, we accept that it is going to lead to improvements in cancer care and mental health and so on'."
Mr Hunt acknowledged that the extra cash for the NHS will not cover social care, but said a long-term plan was being prepared on the issue.
Asked how improvements to social care could be funded, he said: "We all need to make better provision for our own social care… than we do at the moment.
"We are going to have to find a way of making it easy for people to do the right thing and to save for the long term, to make additional contributions so we have that security we need in the social care system.
"There are numerous different ways we could do that, but we will put those choices to the British people and have that debate."