An England fan has urged stay-at-home supporters to come and see Russia for themselves after locals welcomed him with open arms.
Billy Grant, a Brentford fan from north London, said he was nervous about travelling to the World Cup host country amid fears of fan violence, racism in the stands and political tensions.
But after deciding last week to make the trip, he said he had been "blown away" by the welcome from the locals in Volgograd, where England will play Tunisia in their World Cup opener on Monday.
He said: "Being a black football fan, being a black England fan I was nervous to come out here.
"But in the weeks coming up to the World Cup I was chatting to my Russian hosts and they've all been messaging each other and they said 'don't worry Billy, you're going to have a great time, there's no problems here, it'll be fantastic'.
"And it gave me a lot of hope and confidence, and by the time I came out I was telling my friends, there's no problem.
"When I got off the plane I was still a little bit nervous but as soon as I got into town and walking down in the fan fest, people coming up hugging you, taking photographs.
"All the Russians were going 'thank you for coming to our country, are you enjoying yourselves?' And I think that's really nice.
"I would say to everybody – don't believe what you read, come out and see it for yourselves."
He said he had met a few Nigerian fans who have lived in the city for seven years and joined around 70 of them in the Fifa fan zone.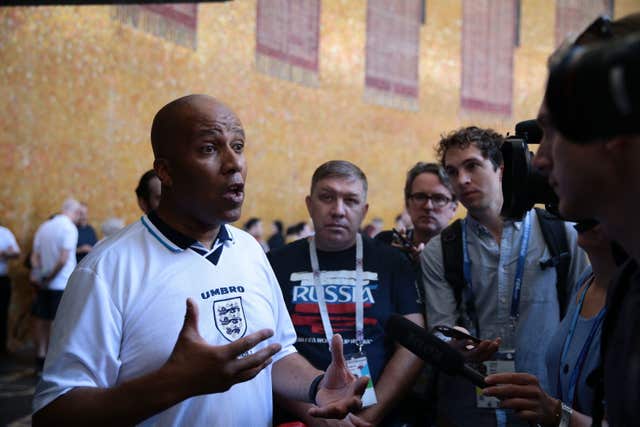 He added: "I'm buzzing and I'm so glad I didn't not come.
"The fact I made my mind up to come a week ago to Russia, I'm so happy that I came and I think anybody who didn't come unfortunately you are missing a good one."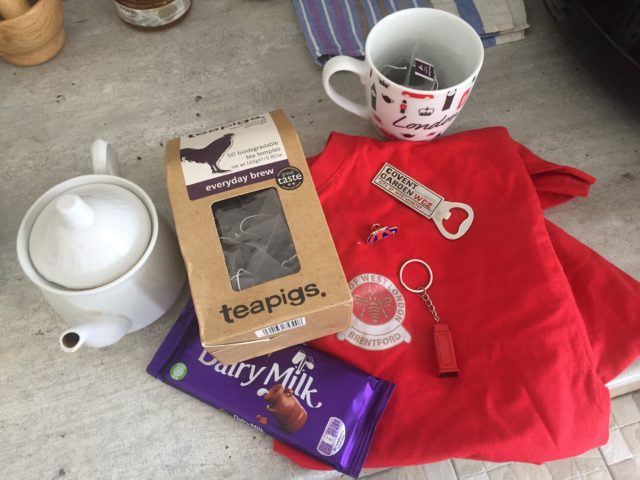 "I'm reeling it back a little bit and I'll just say we'll only win 2-0," he said.