Janet Daby has become Labour's newest MP after winning the Lewisham East by-election.
Only a third of eligible voters cast their ballot as Ms Daby held the seat with a majority of 5,629, well below the 21,213 Heidi Alexander achieved at the 2017 general election when turnout was 69%.
The Liberal Democrats leapfrogged the Conservatives to take second place in a seat which voted heavily for Remain in the European Union referendum.
Ms Daby said the result showed "we will not tolerate an extreme Brexit in Lewisham East".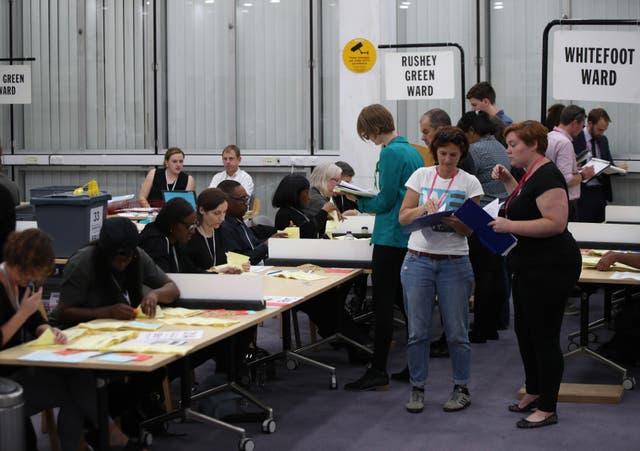 Lib Dem Lucy Salek had 5,404 votes, a 24.59% share, while the Conservative Ross Archer had 3,161 votes, a 14.38% share.
Ms Daby said: "We refuse to stand by and let a Tory government devastate our schools, our health service and our housing."
The result put the Lib Dems up more than 20 percentage points, with a swing of nearly 19% from Labour to Lib Dem.