A hospice boss who used the charity's credit to spend more than £90,000 on suits, designer Mont Blanc pens and luxury hotels has been jailed for four years.
Graham Leggatt-Chidgey, 63, would not allow other staff at Butterwick Hospice to open the credit card bills and put the personal expenditure down as travel, Teesside Crown Court.
His dishonesty has cost the popular North East-based charity, which runs centres in Stockton, Bishop Auckland and Weardale, £100,000 in lost donations after news of his arrest led to public anger about the fraud and hostility towards fundraisers.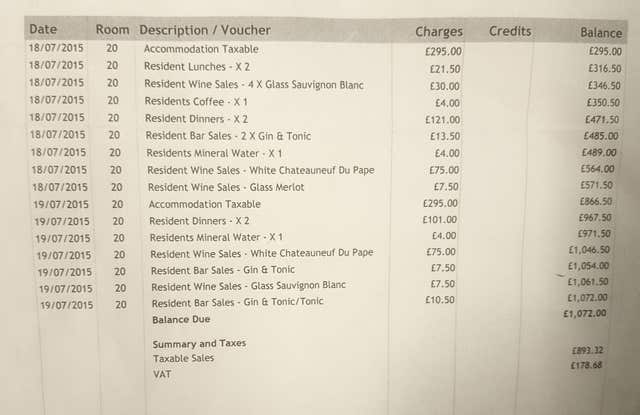 Christopher Baker, prosecuting, said other employees' concerns were raised in 2016 when the chief executive appeared to be struggling with his workload.
Investigations revealed that spending had been going up while income was going down, and inquiries were made about Leggatt-Chidgey's credit card use after he was seen using it to buy expensive rounds of drinks at events, including cocktails and champagne.
He was suspended in March 2017 and sacked for gross misconduct the following month.
Further inquiries dating as far back as the bank records went showed he had spent more than £90,000 on things unrelated to the hospice.
He used it to spend more than £30,000 on hotels and restaurants, including a £2,284 trip around his wedding anniversary to the five star Glenapp Castle Hotel in Aryshire, and £3,739 on trips to the Cambridge Hilton, close to the home of a family member.
More than £20,000 was spent on train and travel costs, and another £24,000 on computers and software.
He spent £18,000 on clothing, jewellery and watches, and more than £4,000 on Mont Blanc pens, leather goods, watches or accessories and a further £2,187 in The Pen Shop.
The court heard he spent £7,349 in the Charles Tyrwhitt store on shirts, suits, ties and accessories.
The boss, whose company car was a £42,000 Jaguar, told police when he was arrested that he always intended to pay the charity back.
Chairwoman of trustees Judith Hunter said the fraud left staff cycling through feelings of anger, disbelief and betrayal, and caused a great deal of anxiety to patients.
The charity was set up in 1984 by Mary Butterwick with money from the sale of her house following the death of her husband John.
In a victim impact statement, Ms Hunter said: "Butterwick Hospice was established by the work of one woman, it will not be destroyed by the actions of one man."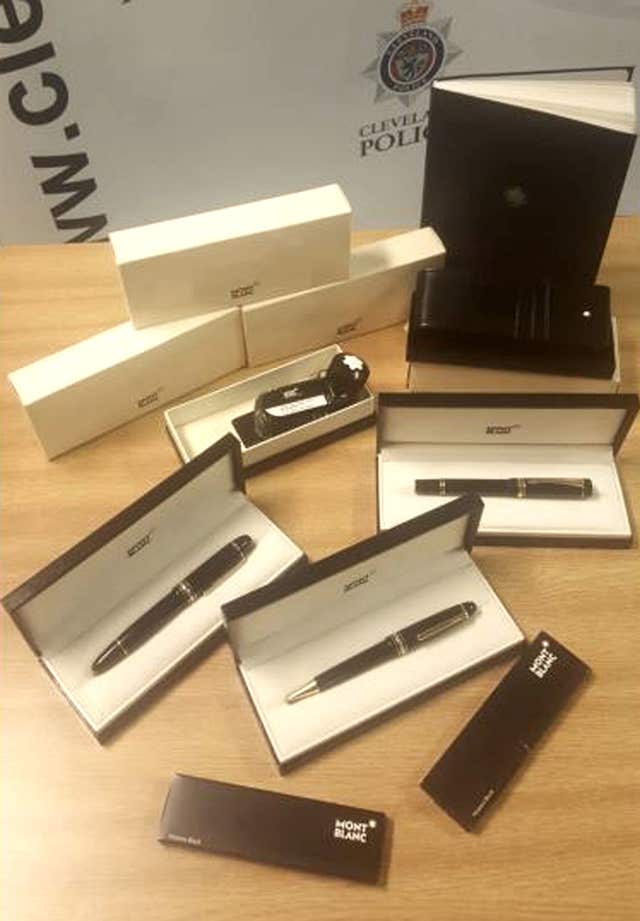 He said the chief executive has the means to repay the hospice and he will do so.
"He is somewhat at a loss to explain how he allowed this situation to become as bad as it did," the barrister said.
Leggatt-Chidgey, who lived in Rokeby, near Barnard Castle, County Durham, led people to think he had independent means with his double-barrelled name, military ties and wealthy demeanour, a hospice source said.
Judge Stephen Ashurst said: "You stand in court today as a man in disgrace and any reputation you had enjoyed over the years is of course now in ruins."
The judge blamed the defendant's greed and said he became blind to the reality of the fraud.
He said: "Faith in the Butterwick Hospice shows signs of being restored but I imagine it will take a long time for the charity to recover from the criminal use of their property."
Outside court, Detective Constable Chris Pringle said: "Over a lengthy period of time, Mr Leggatt-Chidgey helped himself to money – often provided by supporters' fundraising activities – and I believe the hard-working staff and volunteers who have given money, goods or their time to the hospice will share my utter disgust at what he has done."