Four Royal Air Force Tornados GR4s joined the strikes against Syria, launching Storm Shadow missiles at a base 15 miles west of Homs.
The Tornado is UK's primary ground attack jet and has been used to carry out numerous air strikes in Syria and Iraq in recent years.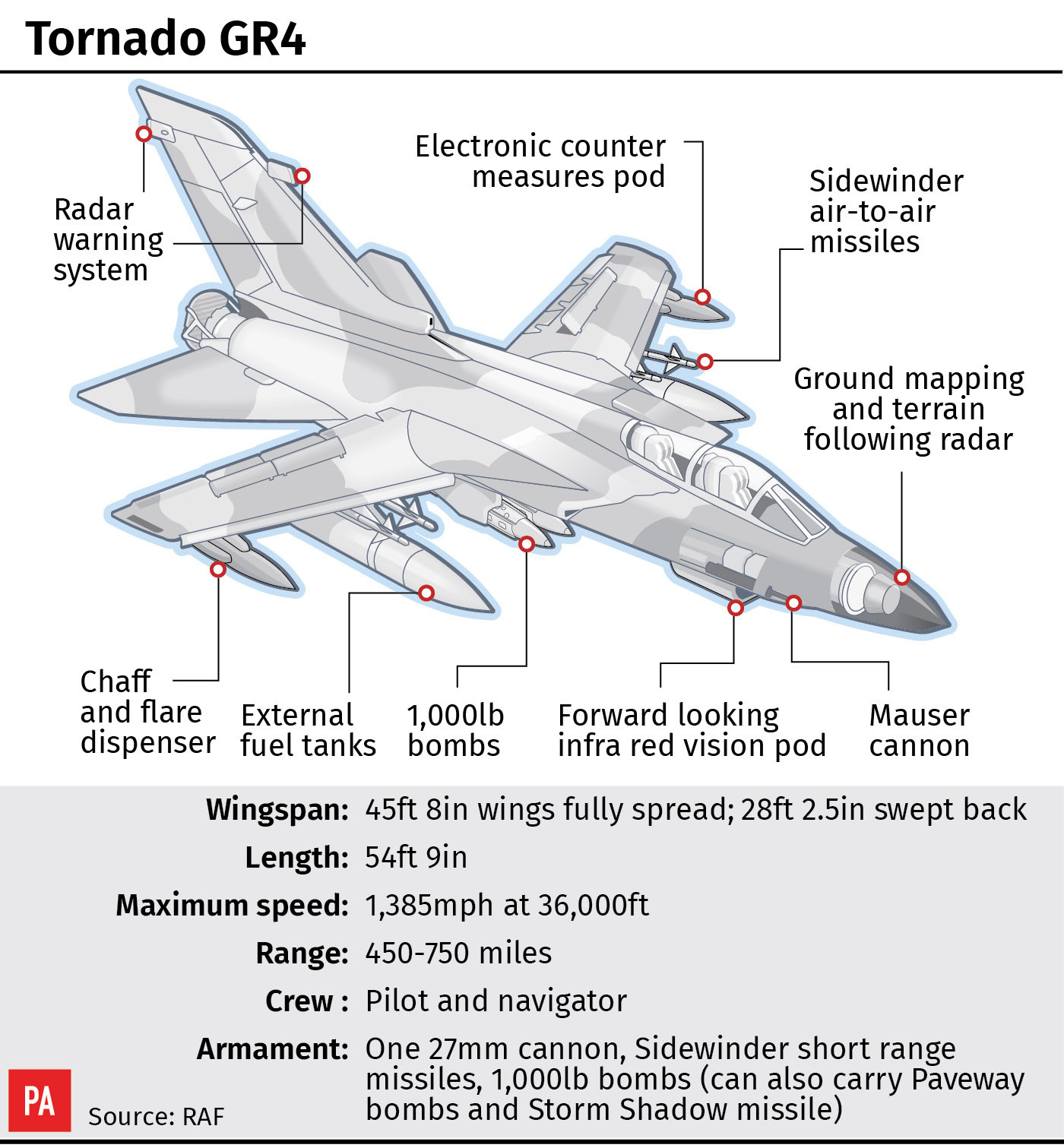 There are currently six of the jets based at RAF Akrotiri, Cyprus, a location some 315 miles (510km) from Syria.
Storm Shadow cruise missiles
Described as a "long-range deep-strike weapon" by MBDA systems, which produces the missile, the company states on its website that it is "designed to meet the demanding requirements of pre-planned attacks against high-value fixed or stationary targets".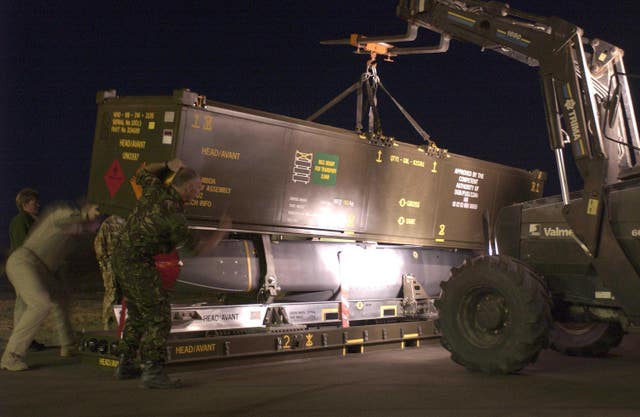 It was first brought into service in 2003 and has previously been described by the RAF as "arguably the most advanced weapon of its kind in the world".