Ahmed Hassan described himself to jurors as a shy, studious teenager who smuggled himself across Europe in search of a better life, with dreams of becoming the next Sir David Attenborough.
The budding wildlife photographer said he was no terrorist, but that a long, boring summer in Britain last year had led him to develop a fantasy of becoming a fugitive.
The device he admitted researching, making and leaving on a Tube train was really a cry for attention and was never meant to cause harm, he told the Old Bailey.
But the prosecution said the death of his father in his native Iraq 12 years earlier left him feeling vengeful against Britain, and wracked with guilt that he had found a "safe haven" here.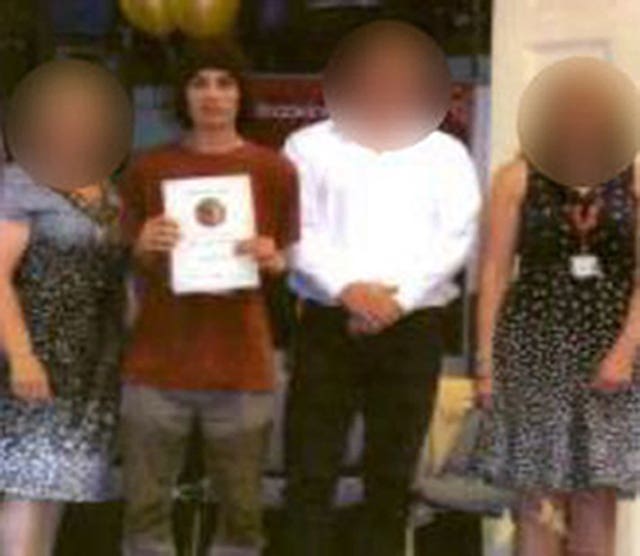 He was too young to remember his mother, but had been told his father was killed in an explosion.
Hassan told the court he did not harbour anger against the West, but his trial heard from a charity worker who said he blamed American bombings, and his college mentor who said he held Britain responsible for his parents' deaths.
He had moved to a "wealthy, safe" area in Kurdistan, northern Iraq, with his older brother and uncle when he was aged 12, he said.
After a journey from Iraq to Turkey, through Italy and France's Calais Jungle migrant camp, Hassan arrived in Britain on the back of a lorry in 2015, the trial heard.
Fears that he would not be granted asylum in the UK caused him to make up a story for Home Office officials about being trained "to kill" by the Islamic State group, he said.
But his insistence to the court that he had no association with the violent group conflicted with earlier evidence from a college lecturer who alerted the anti-terror Prevent team after seeing a message on his phone saying "IS has accepted your donation" in 2016.
The Jones', of Sunbury, who were made MBEs by the Queen at Buckingham Palace in 2010 for services to children and families, did not give evidence at the trial.
Hassan described himself as religious, praying five times a day, and "very clever".
His student of the year award at college in Britain followed six years in a row as a top pupil back in his home country, he said, adding that he is continuing his studies in prison.
But the court heard that the teenager was secretive, had self-harmed and contemplated suicide.
One of the Jones' former foster children said Hassan did not really speak about his friends but was "constantly on the phone to them".
He added: "It was impossible for anybody to know about his life because he was so private."
He had once gone to Wales to visit "a friend" but told no-one where he was going.
Hassan explained the huge volume of calls he took daily were down to his sideline business selling phones on Gumtree, earning him around £100 a week.
The period leading up to the September 15 attack last year had been full of boredom, Hassan said, telling how he felt stressed and confused.
He spent hours watching action movies and documentaries on fugitives, fuelling a fantasy idea that became appealing to him.
While he said he did not have a plan, he headed for Dover after leaving the device on the Tube, and said he ultimately wanted to end up back in Iraq.
He denied being disappointed when he checked the headlines during his attempted getaway and saw that the bomb had not fully exploded.
Standing in the witness box at the Old Bailey as the jury looked on, he spoke of his regret at his actions, saying he wished he could turn back time.