An ancient, sub-tropical coastline dating back 56 million years has been found in west London by engineers working on the new high speed rail line.
The HS2 team unearthed a previously unknown material in Ruislip while carrying out investigations of the ground under the route of the line at 8,000 spots along the first phase from London to the West Midlands.
The black clay layer was found up to 33 metres (108ft) below the surface and has been named by HS2 Ltd, the Government-owned company building the railway, as the 'Ruislip Bed'.
It is thought to have been formed from densely wooded marshes on the edge of a sub-tropical sea.
She said: "Although ground investigations regularly take place across the country, it's really exciting and very unusual to come across a material that no-one has ever seen before.
"The 'Ruislip Bed' discovery is particularly fascinating, as it is a window into our geographical history.
"It would have been formed during the Paleocene period, which was a time of intense change, with new animals evolving following the extinction of the dinosaurs."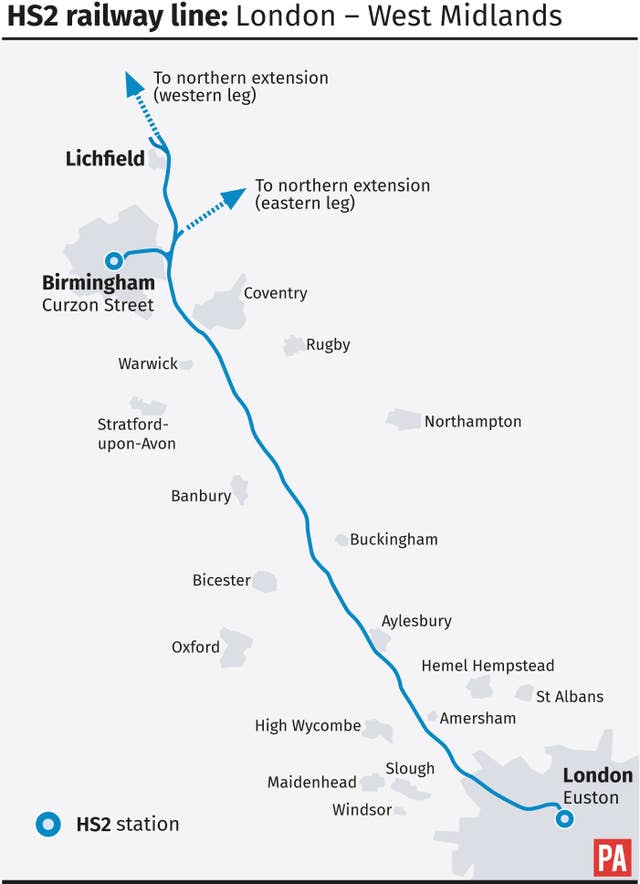 He said methods of exploration included drilling into the ground and radar technology, and more than a million lab tests had been conducted on the samples taken, with main investigations now almost complete.
"It's the largest ground investigation programme that the UK has ever seen and an unparalleled opportunity to learn about the ground beneath our feet," he said.