The Red Arrows and the Vulcan bomber are among aircraft that will feature on a new series of stamps celebrating the centenary of the RAF, Royal Mail has announced.
The limited edition set depicts famous aircraft from throughout the 100 years of the RAF's history and original artwork by aviation artist Michael Turner.
The stamps include images of the First World War era Sopwith Camel F1, the Hurricane Mk 1 from the Battle of Britain, a Vulcan B2, the Lightning F6, the Nimrod MR2 and Typhoon FGR4.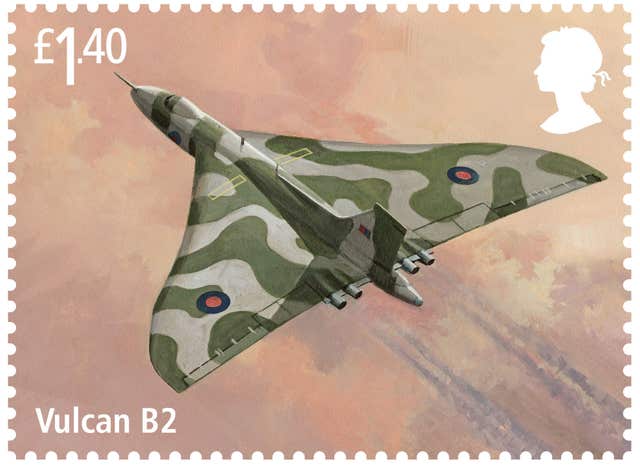 The Royal Air Force was formed on April 1, 1918 with the merger of the Royal Flying Corps and the Royal Navy Air Service, becoming the world's first independent air force.
RAF pilots fought over the Western Front and contributed to the Allies' successful counter-attacks, leading to the surrender of Germany in November 1918.
RAF fighter pilots again played a key role against the German Luftwaffe during the Battle of Britain in 1940.
The stamps will be available online and at 7,000 post offices from March 20.