The Queen will be sending a message of condolence to Stephen Hawking's family, Buckingham Palace said.
The monarch met the renowned British physicist, who has died at the age of 76, on several occasions.
Professor Hawking and his daughter Lucy were introduced to the Queen in the Music Room at Buckingham Palace in 2006, at a "grey power" reception for those "Serving Beyond Sixty".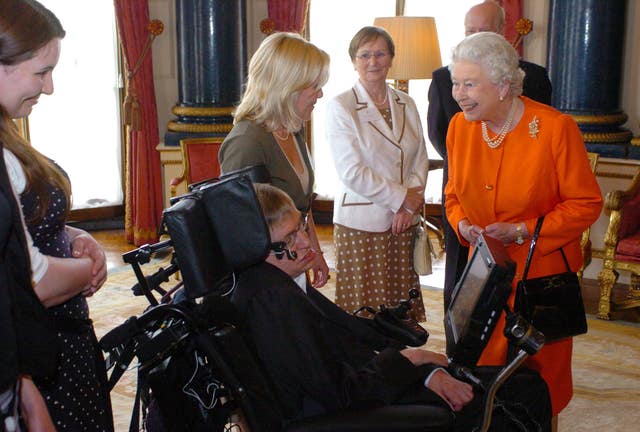 Questioned about grey power, he added: "I think age doesn't matter. I don't feel grey."
The same year, the Queen invited the scientist to a Buckingham Palace reception for representatives of the British scientific community.