The nerve agent attack on ex-spy Sergei Skripal and his daughter Yulia "clearly came from Russia" and "certainly will trigger a response", US Secretary of State Rex Tillerson has said.
Mr Tillerson's comments amount to the strongest US response yet to Theresa May's declaration that it was "highly likely" Russia was behind the horrific poisoning in Salisbury on March 4.
She set a deadline of midnight on Tuesday for Moscow to explain whether it was behind the attack or had lost control of its stockpile of the poison.
Failure to provide a "credible" response would lead her to view the incident as "an unlawful use of force by the Russian State against the United Kingdom", sparking unspecified measures in reprisal.
Home Secretary Amber Rudd will chair a meeting of the Government's Cobra emergencies committee in Whitehall on Tuesday morning to discuss the latest developments.
Although he said it "clearly came from Russia", he added that he did not know whether Vladimir Putin's government had knowledge of the poisoning and said it was "almost beyond comprehension" that a state actor would use such a dangerous substance in a public place.
In a formal statement released after a phone call with Foreign Secretary Boris Johnson, the US Secretary of State said: "We have full confidence in the UK's investigation and its assessment that Russia was likely responsible for the nerve agent attack that took place in Salisbury last week.
"Those responsible – both those who committed the crime and those who ordered it – must face appropriately serious consequences. We stand in solidarity with our Allies in the United Kingdom and will continue to co-ordinate closely our responses."
With the world weighing up the possibility of sanctions against Russia, French president Emmanuel Macron offered his country's solidarity with the UK in a phone call with Mrs May, in which he said that Paris would "co-ordinate closely" with London following Russia's response.
A Downing Street spokesman said: "They discussed the wide pattern of aggressive Russian behaviour and agreed that it would be important to continue to act in concert with allies to address it."
Nato secretary general Jens Stoltenberg said: "The use of any nerve agent is horrendous and completely unacceptable.
"The UK is a highly valued ally, and this incident is of great concern to Nato. Nato is in touch with the UK authorities on this issue."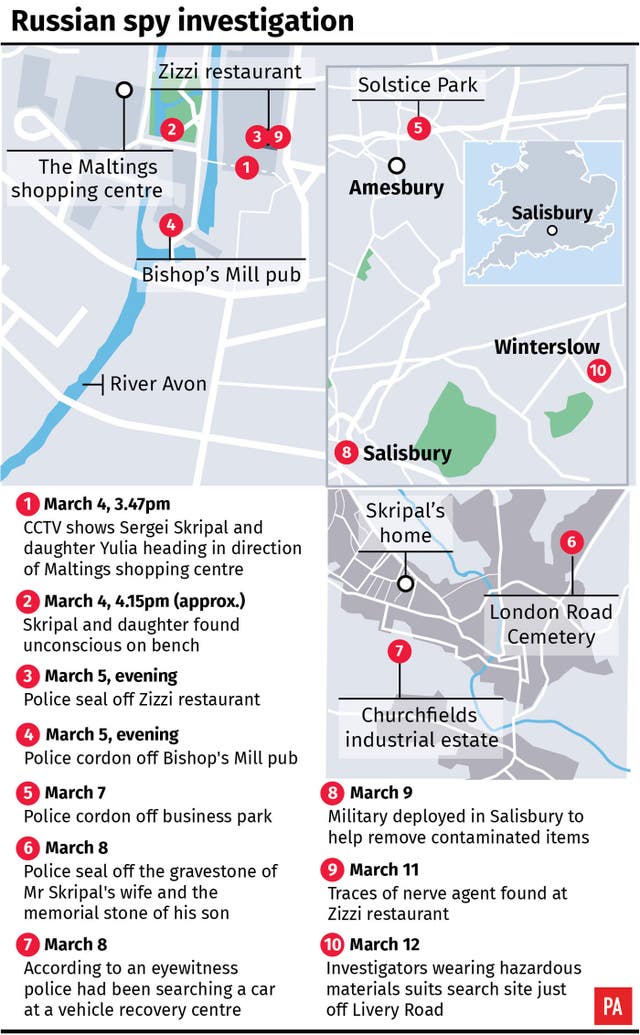 The Kremlin has denied any involvement in the nerve agent attack on Mr Skripal, a former Russian intelligence officer who was jailed as a double agent before being sent to the West in a 2010 spy swap.
Following Mrs May's statement, news agency Tass quoted Russian foreign ministry spokeswoman Maria Zakharova as saying: "It is a circus show in the British Parliament.
"The conclusion is obvious, it's another political information campaign, based on a provocation."
And Mr Putin dismissed questions about the Skripals when he was confronted during an election campaign visit, telling the BBC: "Get to the bottom of things there, then we'll discuss this."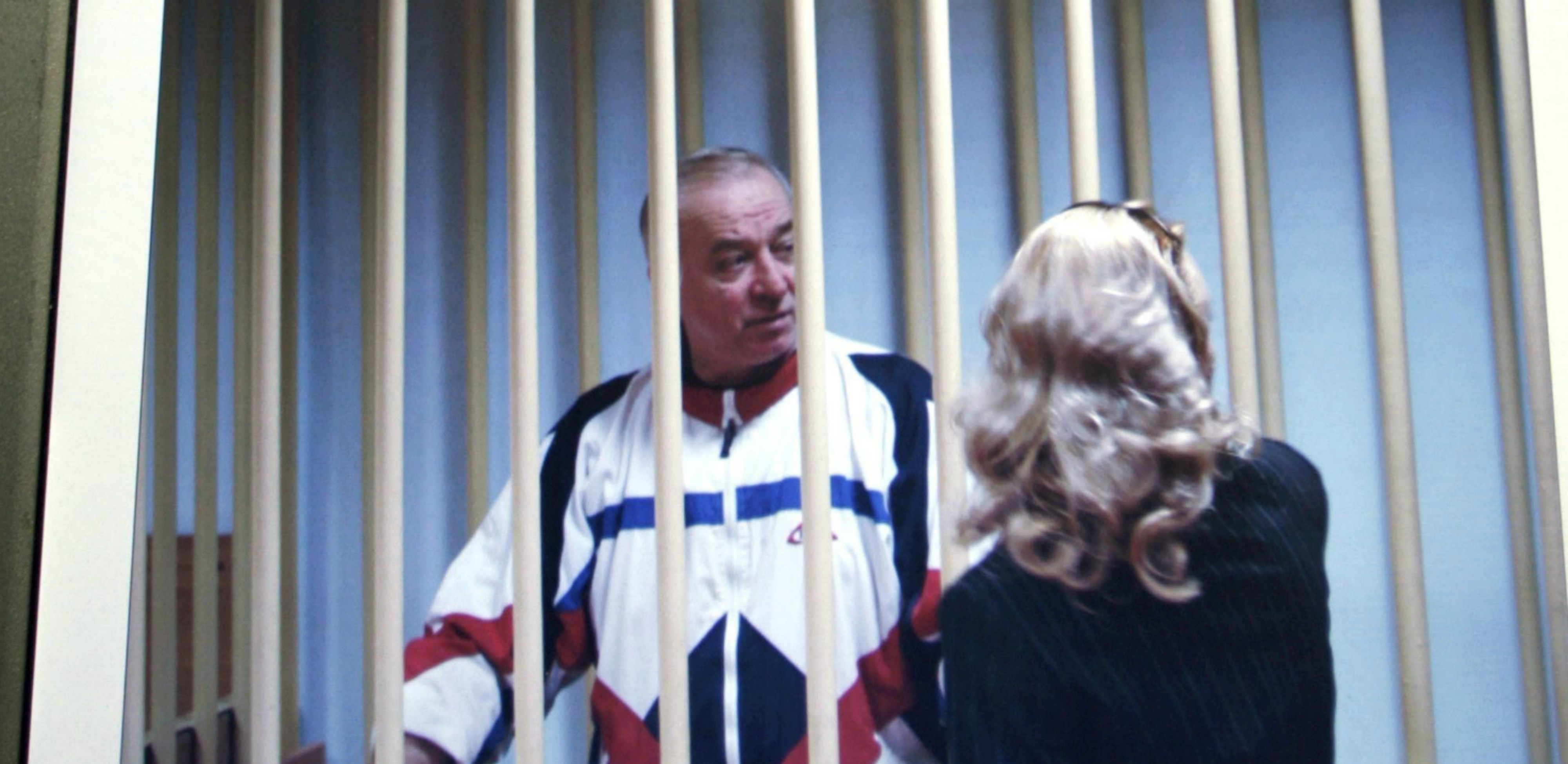 "Should there be no credible response, we will conclude that this action amounts to an unlawful use of force by the Russian State against the United Kingdom."
That would result in Mrs May setting out "the full range of measures that we will take in response".
The National Security Council is expected to meet on Wednesday to discuss the Russian response, if any, ahead of a statement by the PM.
Mrs May said: "This attempted murder using a weapons-grade nerve agent in a British town was not just a crime against the Skripals.
"It was an indiscriminate and reckless act against the United Kingdom, putting the lives of innocent civilians at risk.
"And we will not tolerate such a brazen attempt to murder innocent civilians on our soil."
In the US administration's first public statement on the issue, White House press secretary Sarah Huckabee Sanders said the attack was "reckless, indiscriminate and irresponsible".
She said: "The use of a highly lethal nerve agent against UK citizens on UK soil is an outrage.
"We offer the fullest condemnation and we extend our sympathy to the victims and their families and our support to the UK Government.
"We stand by our closest ally and the special relationship that we have."