The UK has enjoyed its second sunniest February on record, provisional figures show.
A total of 95.6 hours of sunshine were measured across the country last month, according to the Met Office.
This is more than any February since current records began in 1929, save for February 2008.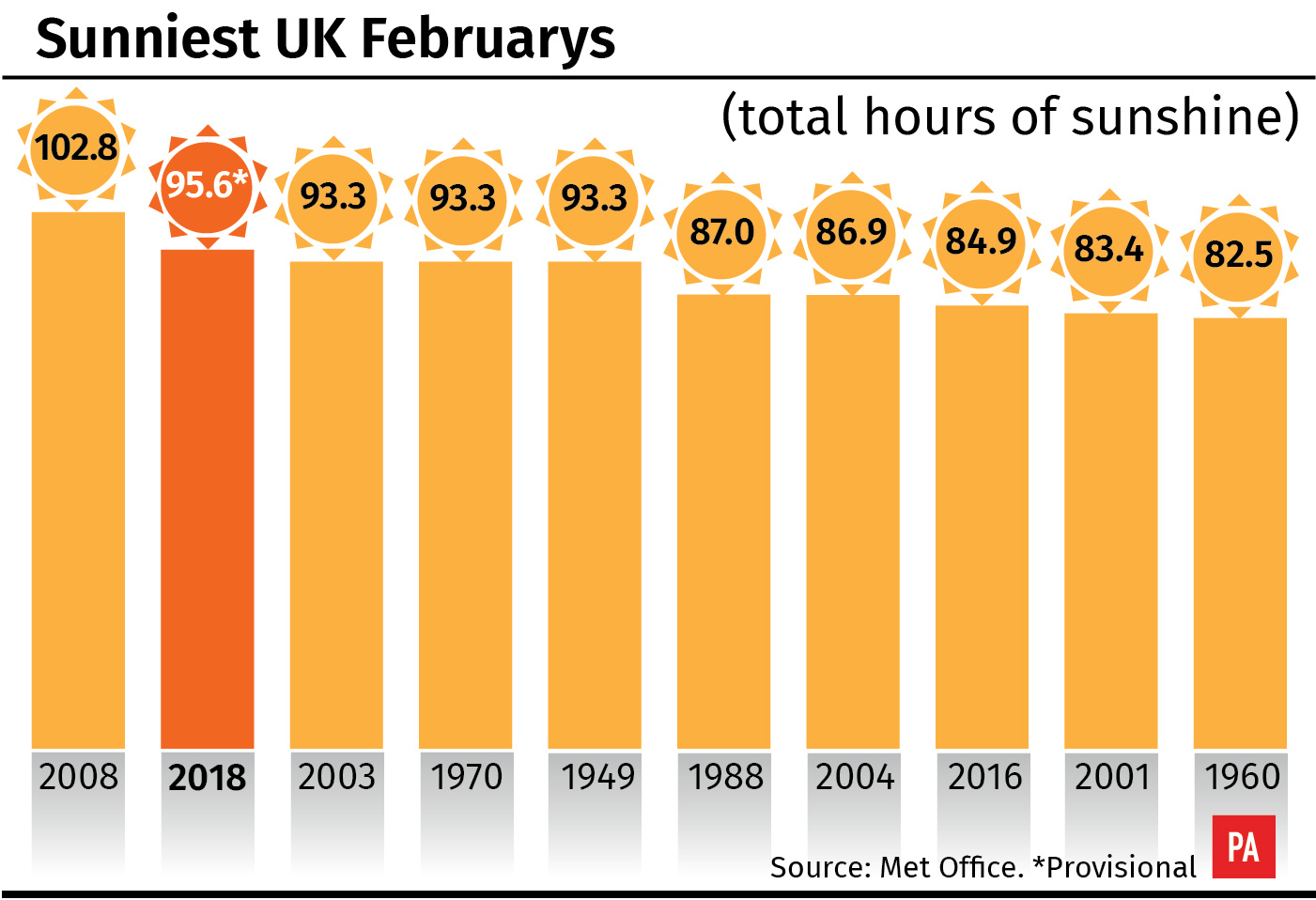 The cold snap at the end of February helped drive down the average temperature for the month to 2.4C (36.3F), the lowest February average since 2010 (1.9C, or 35.4F).
The average UK temperature for February has dipped below 2.5C (36.5F) just four times in the past 25 years.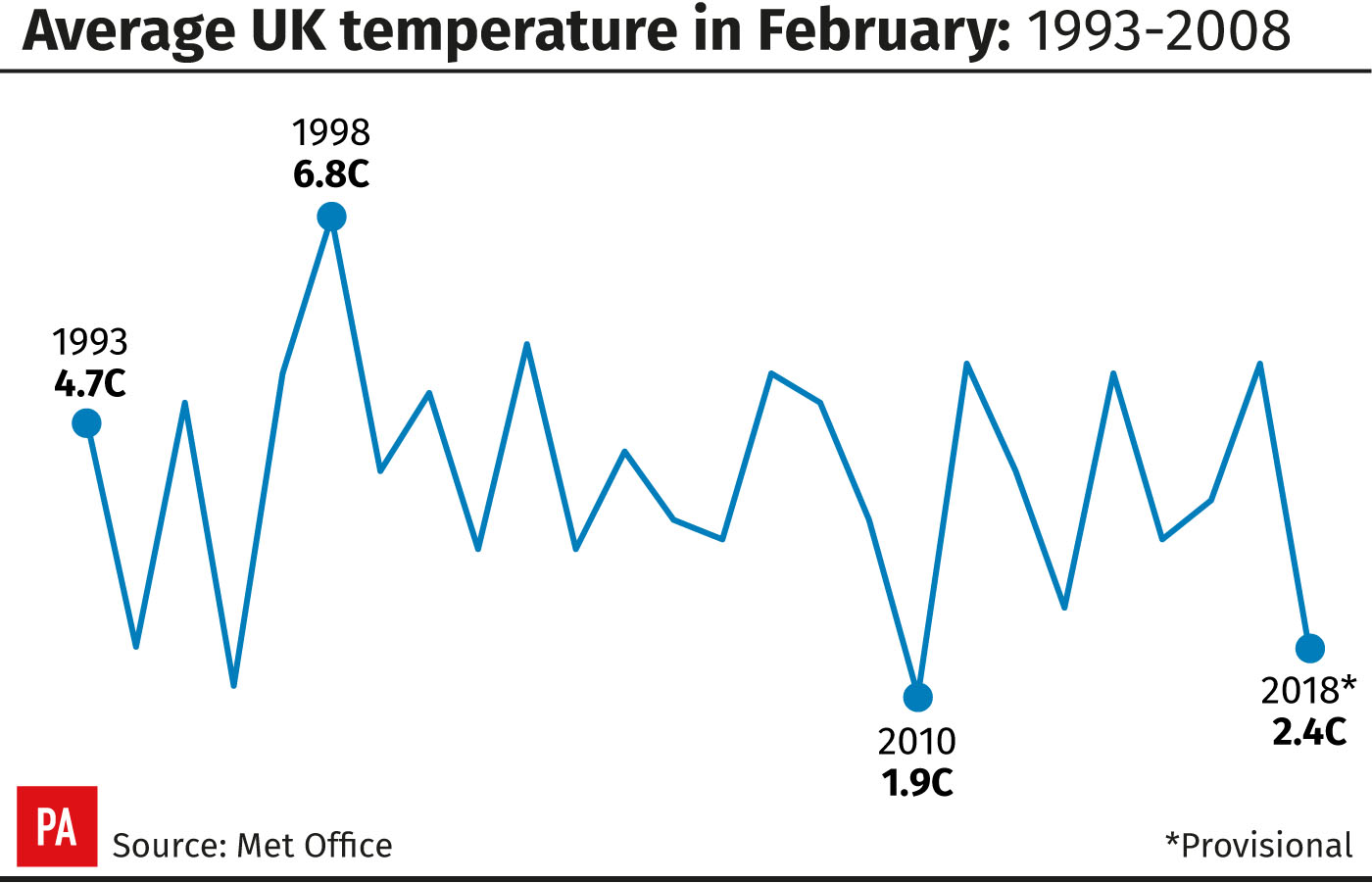 The average minimum temperature in February 2018 is estimated to have been minus 0.6C (30.9F), the lowest for the month of February since 2010.
The lowest ever was recorded in 1947, when the average was minus 4.2C (24.4F).