Icy roads and further snow will continue to blight parts of the UK on Sunday – but for many an end to the widespread freezing conditions is in sight.
A yellow weather warning for snow is in place for much of the day across parts of Scotland, while an ice warning covers much of England and Northern Ireland until 11am.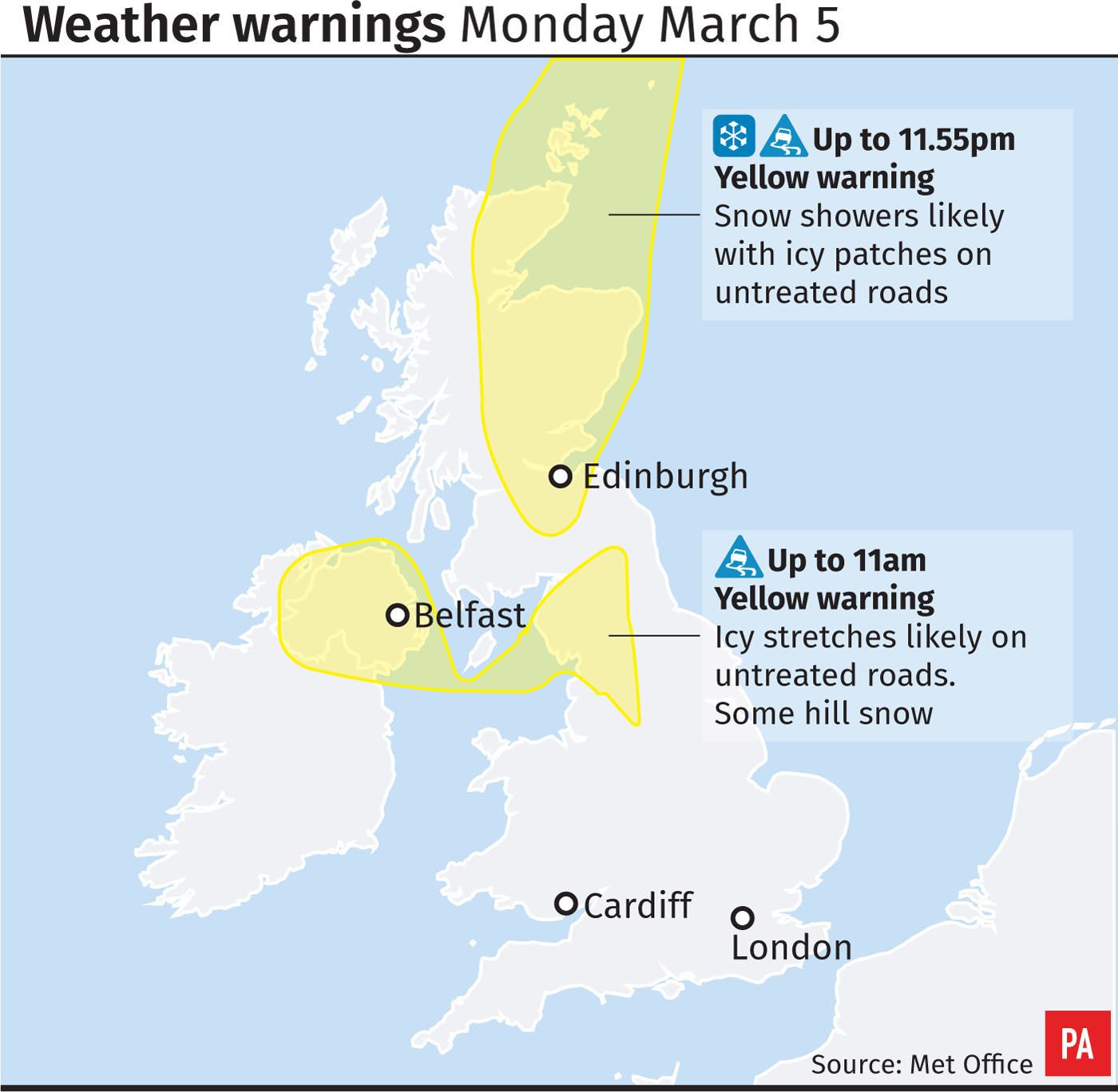 However, a gradual thaw will continue to take hold for many places on Sunday, especially in southern England where the mercury could reach as high as 9C.
"There is quite a lot of snow in some places across the south… so it's going to be some time before all that snow melts away but temperature-wise over the next few days it's definitely going to help things.
"The main point is it's gradually turning milder so we are seeing an end to widespread cold conditions from this weekend onwards."
The milder weather spells the end of frozen rain – the rare weather phenomenon seen recently which occurs when snow, ice, sleet or hail passes through warm air before cooling closer to the ground and freezing on impact.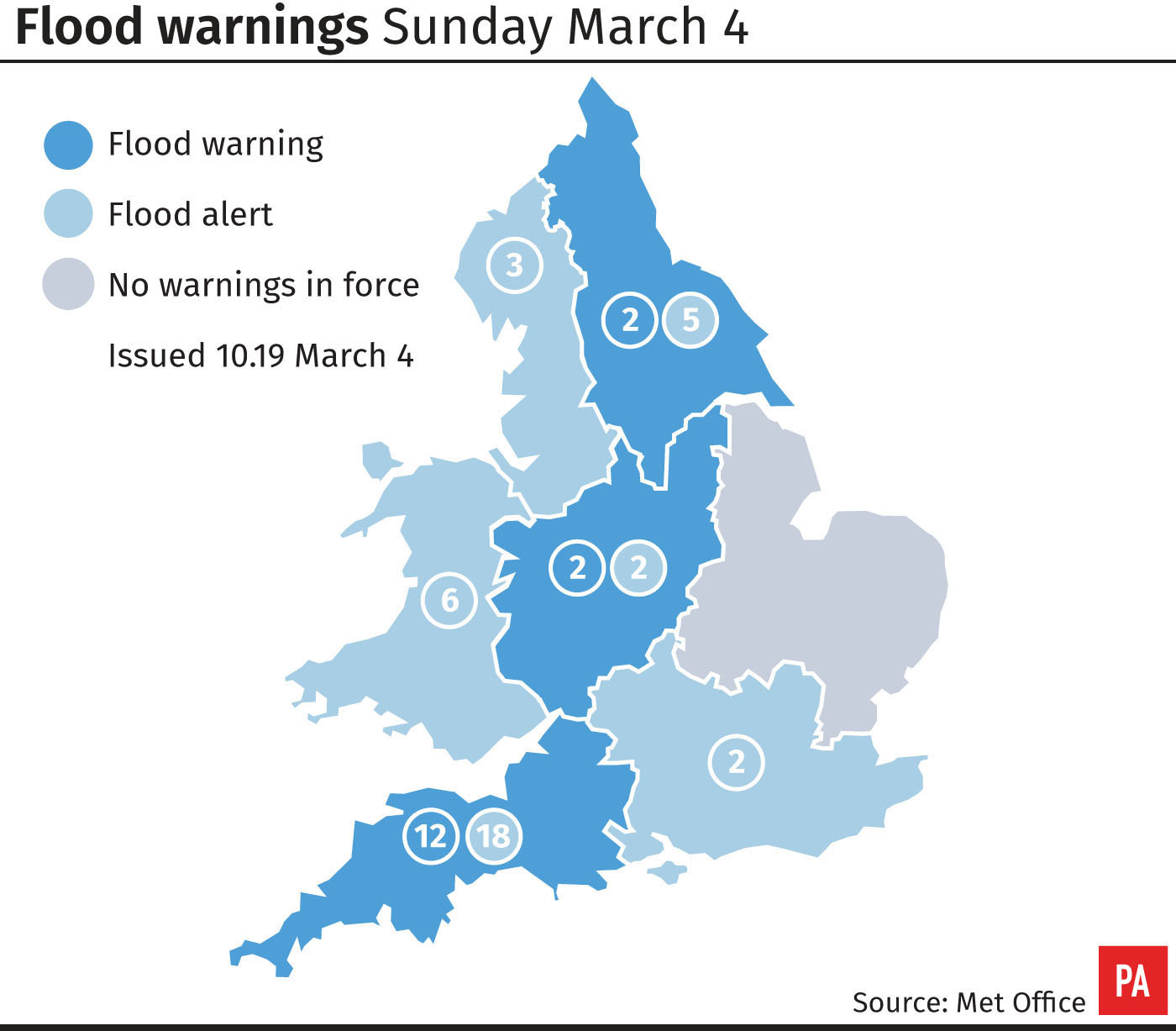 A total of 16 flood warnings and 35 flood alerts remain in force across England, as the Environment Agency warned of a potential surge in water levels.
In Ireland, where orange and yellow alerts for snow and ice are still in place, the Irish Coast Guard and the RNLI issued a joint call for people to exercise caution in coastal areas.
High tides and easterly winds may result in flooding and "extreme danger" on exposed piers and coastlines.
On Saturday, freezing rain and high winds left hundreds of homes without power, while the thawing conditions caused a number of pipes to burst on the Isle of Wight, Southern Water said.
A spokesman for the water company said: "Although we are doing as much as we can, it's still possible that customers around the Newport area may experience either a loss of supply or low pressure in the early hours of Sunday morning."
Icicles caused damage to overhead cables in Bishopton tunnel in Scotland, while North Yorkshire Fire and Rescue knocked down dangerous shards of ice overhanging a footpath.
The weather conditions over the past few days damaged a large number of vessels berthed in the marina, and there was a low risk of pollution.
Some roads, such as the A66 in Cumbria and County Durham, remain closed as authorities work to clear snow, but other transport services are starting to get back to normal.
Airports are beginning reopen and train routes resume, but some operators have warned of reduced or altered timetables.