Theresa May's new Brexit offer has shown that it is possible to get "frictionless" trade with the European Union while leaving its single market and customs union, Jeremy Hunt has said.
The Health Secretary said there would be a "pragmatic alignment of regulations" with the Brussels to ensure access to European markets, but that MPs would get control of the power to choose to diverge from EU rules, with knowledge of the consequences.
The Prime Minister used a high-profile speech in London's Mansion House to dismiss the EU's insistence that it will not allow "cherry-picking" of rights and obligations, insisting that this was a part of any trade negotiation.
And she rejected the argument that quitting the single market, customs union and European Court of Justice (ECJ) has left only the option of a Canada-style free trade agreement – insisting that Brussels needs to "look beyond the precedents, and find a new balance".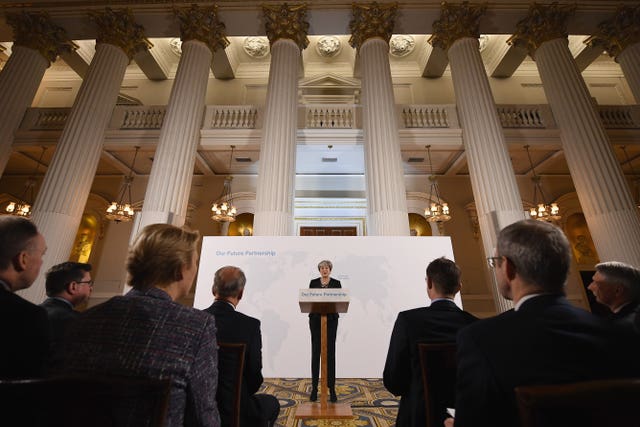 "It's through having a pragmatic alignment of our regulations, as she said, that will be of substantially the same high standards as in European countries, but on a voluntary basis so that we will agree to make sure our regulations are of similar standards so that you can have that frictionless trade.
"But Parliament would always have the final say and if it wanted to change that and have less market access as a result, that is a trade-off that we would be empowered to make because the sovereignty would reside with Parliament."
The Health Secretary gave the example of the pharmaceutical industry to illustrate how the plan could work, with the UK paying to be an associate member of the European Medicines Agency and blurring Mrs May's red line on not accepting ECJ jurisdiction to ensure the sector remains "wholly integrated" across the continent.
"It is possible to have that frictionless trade that we all want, that prosperous economy, at the same time as getting back control of our destiny," he said.
EU chief negotiator Michel Barnier welcomed Mrs May's speech for offering "clarity" on the UK's aims and a recognition that there would be "trade-offs".
But the PM was warned that her vision could take years to negotiate.
Czech secretary of state for EU affairs Ales Chmelar said it was "not completely clear" how to achieve some of her objectives, and suggested it would be easier for Britain to remain in the single market and customs union.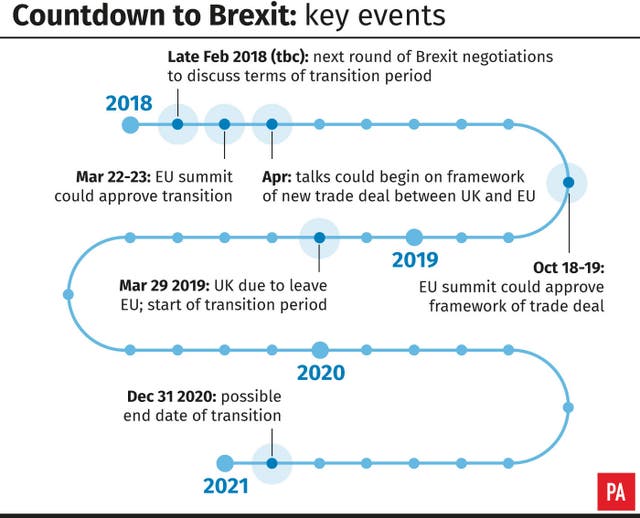 "Our clarity was that we have here to be negotiated in terms of months something called, for example, a customs partnership, and we do not have a precedent, we have never seen how this could work, and it is not clear to what extent we can negotiate that in such a short period of time."
The speech avoided major rows within the Conservative Party at home despite Mrs May's apparent warning to hardline Brexiteers to temper their expectations, acknowledging that neither side would get "exactly what we want" in talks on the future UK/EU relationship.
Tory Remainers who back membership of a customs union welcomed the "pragmatic" speech, while leading Brexiteer Jacob Rees-Mogg declared himself "content".
The chair of the influential European Research Group of backbench Tory Brexiteers wrote in the Telegraph: "There are inevitably a few small points that will concern Leave campaigners but we must all recognise that everyone will have to give up something to get a deal, so now is not the time to nitpick."