Meghan Markle has joined Prince Harry and the Duke and Duchess of Cambridge on stage as the royals set out their charitable vision for the future.
Ms Markle may not yet be a member of the royal family but she lined up with William, Kate and Harry as the trio prepared to speak about their Royal Foundation and how it has developed over the years.
William opened the event, held in the City of London, by outlining the philosophy behind the Foundation, saying: "We would not seek quick wins, but would strive to make a real and lasting difference."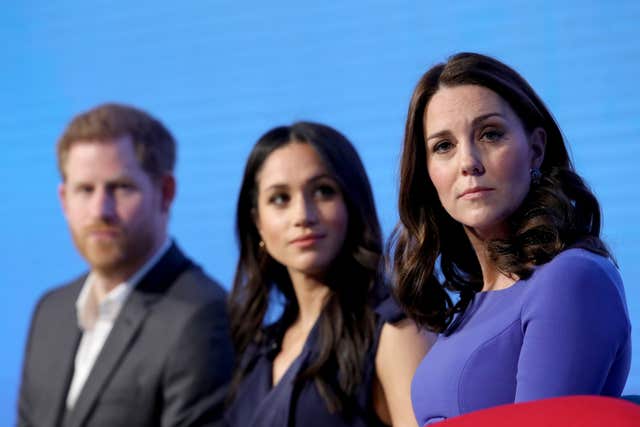 The Duke said they took inspiration from their parents the Prince and Princess of Wales who were "an example of diligence, compassion and duty", and their grandparents the Queen and Duke of Edinburgh, who "had made support for charity central to their decades of service to the nation and the Commonwealth".
William told the invited guests, who included foundation supporters, programme partners and beneficiaries: "The task for us would not be to reinvent the wheel.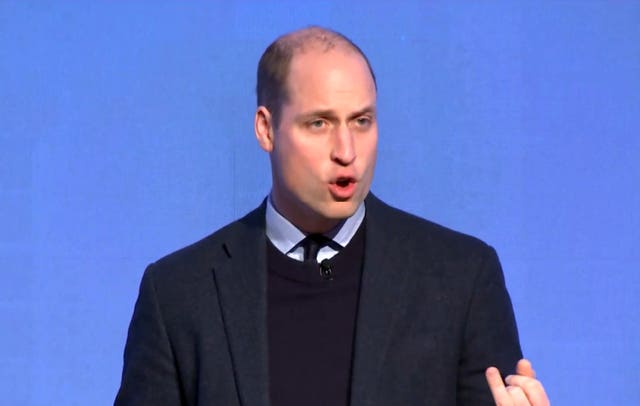 "We were aware that the modern charity sector was very different to the one that previous generations had worked alongside.
"The generosity of the British people, and the entrepreneurial and creative passion that is at the heart of our communities had seen the number of charities grow from a few thousand in the 1950s to around 180,000 today."
Ms Markle has already been named as the fourth patron of the foundation and will officially join William, Kate and Harry as the latest figurehead of the organisation when she marries the prince on May 19.
He went on to say: "All of the projects have seen us working to change mindsets to make a real and lasting difference. They have all seen us trying to tackle the biggest challenges of the day.
"They have all seen the Foundation listening and taking advice from charities and experts, rather than showing up and pretending we have all the answers.
"And they have all seen us uniting people, forming teams and coalitions, to work to make a difference together."