The death of three boys, mowed down and killed by a drunk driver, has affected an entire community, the father of one of the teenagers has said.
Semi-professional footballer Harry Rice, 17, labourer Josh McGuinness, 16 and apprentice electrician George Wilkinson, 16, died as they walked to a friend's 16th birthday party last month.
Jaynesh Chudasama, 28, was more than two-and-a-half times the limit and doing 71mph on a 60mph road when he ploughed into the teenagers, sending them flying through the air.
Ahead of a joint funeral service for Harry and Josh, taking place on Wednesday, Mr Rice told the Press Association that the death of the three boys has "affected the whole community".
When asked how the events of January 26 have impacted him, he said his heart has been left broken by the death of his son and that as a family they "keep asking why".
"We are devastated, we are heartbroken. We are a devastated heartbroken family. That is the bottom line," he said.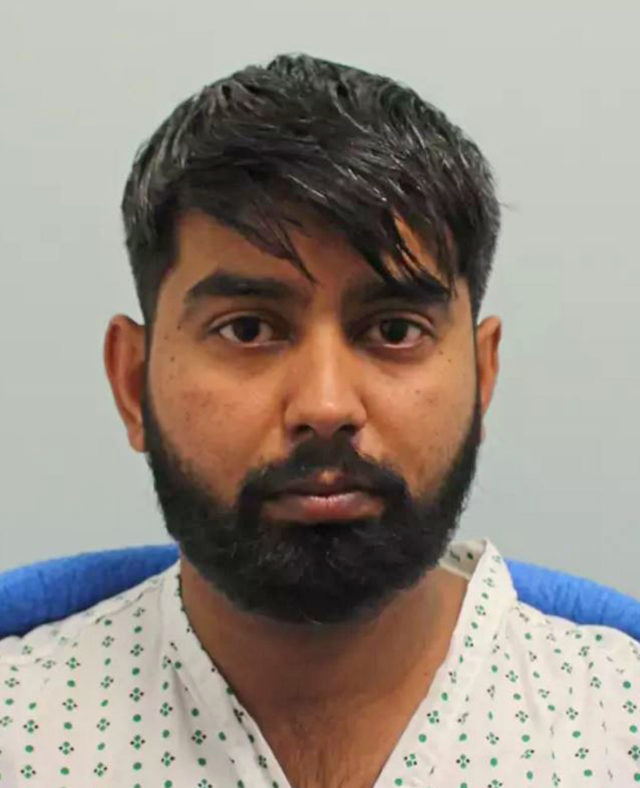 Mr Rice said he would "do everything" with his son and that the pair would often race go-karts together.
"Harry was such a lovely boy, he was never nasty or horrible and always, always had a smile," he added. "He was such a fabulous, handsome boy."
Before the funeral service, which will be held at St Mary's Church in Harefield from 1pm, Mr Rice said the carriages carrying Harry and Josh will pass through the village at around 12.15pm.
It is hoped friends of the boys, who attended Harefield Academy in Uxbridge, London, will line the streets from Harefield village up to the church.
He revealed how the deaths of the boys has also impacted their former school, and added that the "kids are totally traumatised" as a result of what has happened.
After the service Mr Rice said a wake will be held at Northwood Football Club where balloons will be released on the pitch as a tribute to Harry, Josh and George.
He said that friends of Harry and Josh have been told to wear whatever they feel comfortable in for the funeral, but that they would like to see a blue and white theme.
"The boys loved blue – of course their tracksuits were grey or black – but they always had white t-shirts, always," he added.
"We have told everybody – 'you are a part of this as much as us'."
The car hire worker had swung his Audi out to overtake another car on Shepiston Lane in Hayes when he lost control and hit the boys head on.
Following his appearance at court, he was remanded in custody to be sentenced on March 9.
Mr Rice said he felt the guilty plea entered by Chudasama, who he said is a "scum bag", was "disappointing" because it felt like he was "taking the easy way out".
He hoped the funeral would draw attention to the level of devastation this type of crime causes to the family and friends of the victims.
Currently, the maximum sentence for causing death by dangerous driving is 14 years in prison.
In October the Government confirmed that motorists who cause death by speeding, street racing or while on a mobile phone are among those who may face life under new legislation.
Mr Rice added: "We want that brought into place as soon as possible."