Bookmaker William Hill has swung to an annual loss after writing down the value of its Australian business amid a local crackdown on gambling.
The company said it booked a £238.3 million goodwill impairment following "adverse tax and regulatory changes" in Australia and additional charges linked to the costs of a group-wide transformation programme.
It pushed the company to a £74.6 million loss in the year to December 26 on a statutory basis, tumbling from a profit of £181.3 million a year earlier.
That was against revenues of £1.7 billion, up 7% from £1.6 billion a year earlier.
William Hill is also contending with a £6.2 million fine after an investigation by the UK's Gambling Commission revealed earlier this week that the bookmaker breached anti-money laundering and social responsibility regulations, letting customers deposit large sums of money linked to criminal offences resulting in gains of more than £1.2 million for the company.
That related to activity between November 2014 and August 2016.
Chief executive Philip Bowcock said 2018 would be a better year for the business, adding that the company was poised to benefit if a US court ruling appealing against a federal ban opens up regulated sports betting markets across American states.
"William Hill begins 2018 in a stronger position after a year of significant change for the business," he said.
"We continue to gain ground in the UK, where customers are responding to our improved Online and omnichannel offers.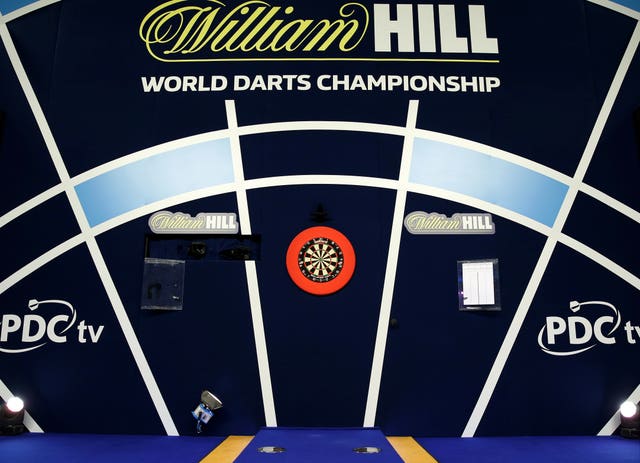 William Hill shares were relatively unmoved by the results, down just half a percent in morning trading.
Greg Johnson, an analyst at Shore Capital Markets, cheered the bookmaker's performance.
"After a couple of years in the doldrums, William Hill produced a significantly improved performance in 2017," he said, citing a rise in operating profits and adjusted earnings per share as well as a drop in net debt.
"Current momentum appears solid, 2018 is a World Cup year and the group has (around) £15 million of the £40 million on stated cost inefficiencies to be realised.
"Potentially offsetting this is the withdrawal of credit betting in Australia, tough margin comparatives and at best flat market in UK retail."