Sinn Fein has outlined details of a draft agreement it insists it struck with the Democratic Unionists before negotiations to restore Stormont powersharing collapsed.
Accusing the DUP of pulling the plug on the deal, Sinn Fein president Mary Lou McDonald said she needed to dispel "mistruths and inaccuracies" about what it contained.
She said the deal resolved the thorny language issue at the heart of the Stormont impasse with three separate pieces of legislation – an Irish Language Act, an Ulster Scots Act and an overarching Respecting Language and Diversity Act.
Mrs McDonald said no consensus was reached on the region's ban on same-sex marriage.
She said the text included a review of the Assembly's contentious voting mechanism – the Petition of Concern – and the establishment of a committee to look at the potential of drawing up a Bill of Rights for Northern Ireland.
Mrs McDonald said the two parties had also secured a commitment from the UK Government to commence a public consultation on stalled mechanisms to deal with the Troubles and to release funds needed to finance legacy inquests.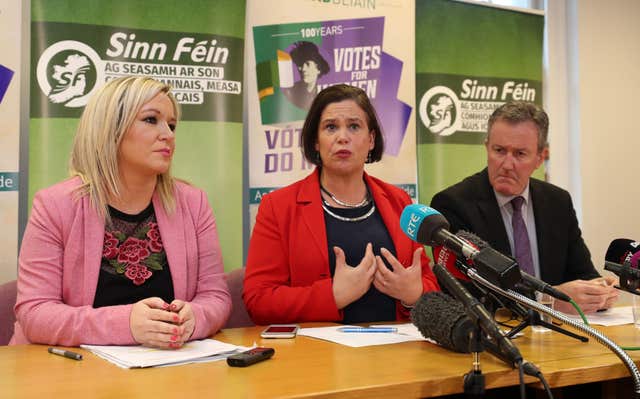 Mrs McDonald said the "draft agreement" was struck late last week.
"At that time we advised the DUP leadership that the deal should be closed before those opposed to it could unpick what we had achieved," said the Sinn Fein leader.
"We made it clear that if there was a delay there was every chance that the package would unravel.
"The DUP failed to close the deal and went on to collapse the talks process."