Residents who were evacuated following the discovery of an unexploded Second World War bomb near London City Airport can return to their homes, police said.
People living within the 214-metre exclusion zone in the London Borough of Newham were asked to voluntarily leave their property on Monday while bomb disposal teams handled the 500kg ordnance.
Metropolitan Police said the 1.5 metre-long tapered-end shell, which was found 15 metres underwater in King George V Dock in east London on Sunday, has been moved.
It has been taken to a secondary position within the dock, the force said.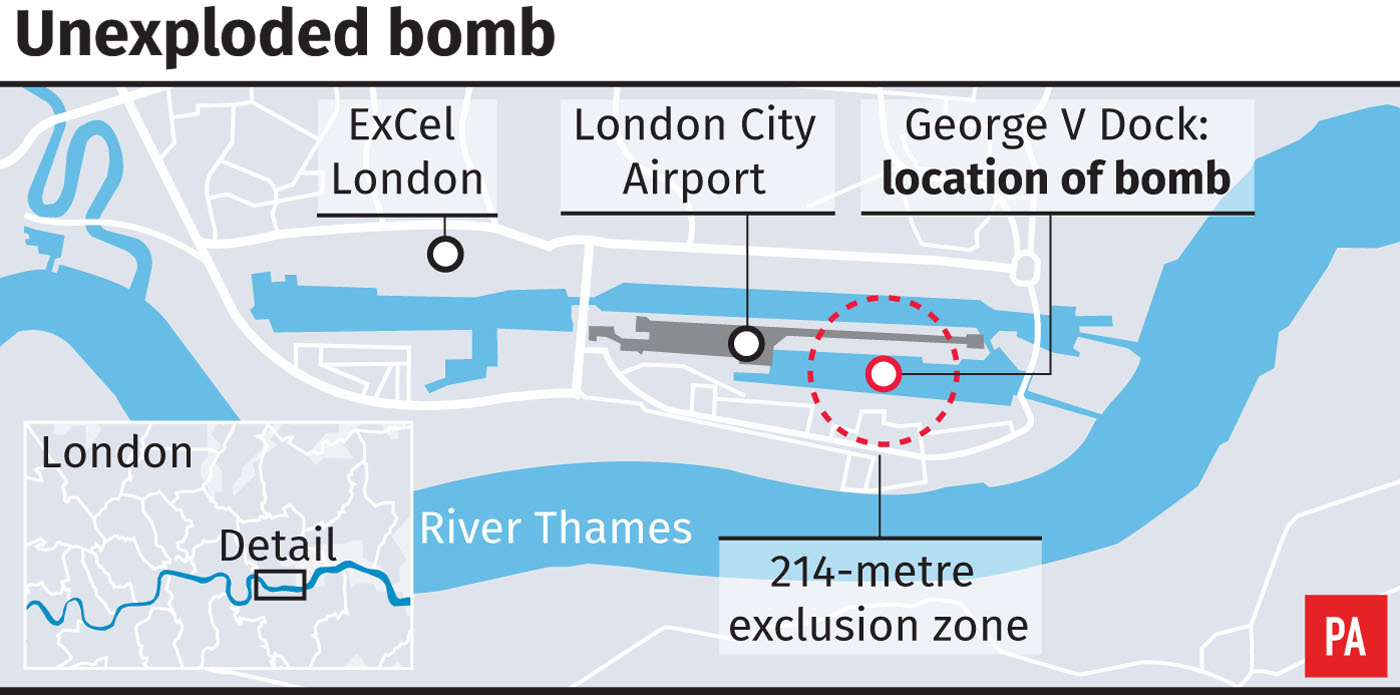 The process will disrupt some late-night train services from St Pancras station.
The last two Southeastern trains will be delayed as police have asked for the tunnel under the Thames to be closed.
The 23:55 to Faversham and the 00:12 to Ashford International are affected, the operator said, and apologised for inconvenience caused.
The operation caused travel disruption at London City Airport, which closed on Monday with more than 100 flights cancelled.
It is expected to reopen on Tuesday, said CEO Robert Sinclair.