The cast of Two Doors Down have remembered co-creator Simon Carlyle for his "absolute power of observation" ahead of the new series airing on BBC One.
The TV writer's death was announced in August this year at the age of 48, shortly after filming finished on the recommissioned seventh series of Two Doors Down.
In the sitcom, Doon Mackichan plays Cathy, a big-time party girl trapped in a small-time setting, alongside Elaine C Smith in the role of life-long hypochondriac Christine O'Neil.
Smith said the cast are all still "absolutely stricken in grief" following Carlyle's death, describing it as "so raw and so difficult".
She said: "Simon was on set every day. Every single day. What was wonderful was the attention to detail with every character.
"He would come in and just whisper something to you which invariably made me pish myself – not literally!
"He was the same with all of us I think – his attention to detail and just getting you to change a word or an inflection was all down to that absolute power of observation."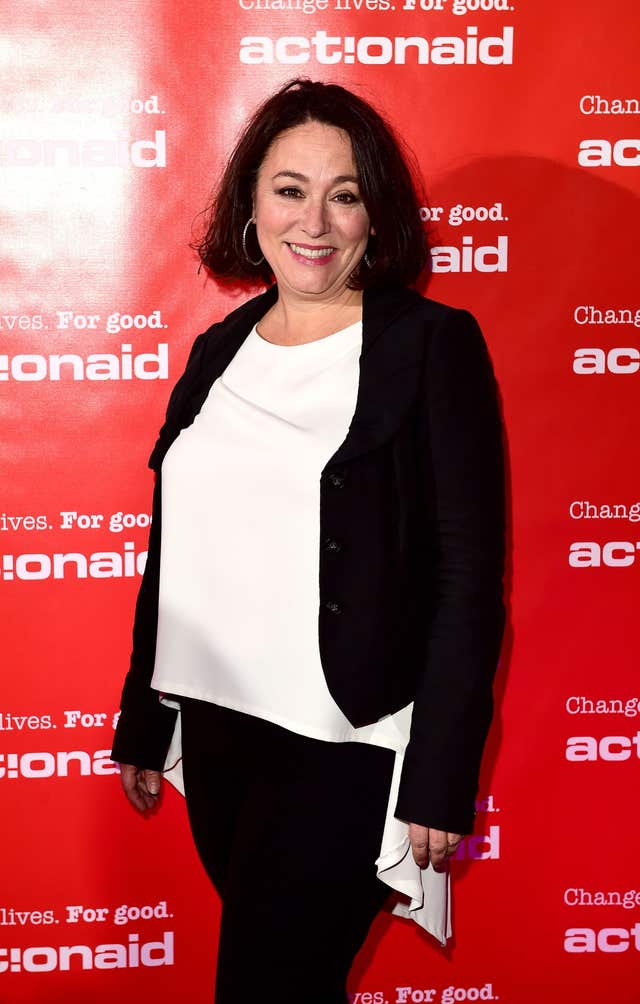 "It was just his favourite joke", she said.
Kieran Hodgson, who stars as Gordon on the show, said: "He was a great person to try and impress because he was sitting off the set and meant to be sitting quietly by the monitors but if someone managed some kind of delivery or performance that set him off you would just here him going (impersonates guffaw) to the great irritation of the first assistant director.
"That was just magical to feel like dad was proud of you."
The sitcom's co-creator Gregor Sharp said Carlyle brought "so many turns of phrase and observations of how people are that you can see lit up through every episode".
He continued: "That all came from his amazing eye and ear for just how people behave. I think that's ultimately what his real magic gift was. He was a kind of real magpie of how people behaved and he'd file things away.
"It's quite a small canvas and a lot of happens is in one room and in real time so there's not tons and tons of incidents so the level of observation becomes the most crucial thing.
"He was just amazing at that so even in what seems like quite mundane situations it still feels like there's some treasure."
Sharp said the months following Carlyle's death have been a "one day at a time job", describing his death as an "incredibly shocking and terrible thing that happened".
He added: "We were literally about to start editing this series and it was a strange process to do it without him because he was always such a key voice in the editing process.
"We've been really, really focused on just making this show the best we could and really feeling that extra responsibility because he wasn't there to see it through.
"We just wanted to get the show finished, get it on air and hope people enjoy it. That's all we've been focused on and we haven't thought about the future too much."
Smith said: "We are like a family and one of our family is gone so that type of decision is just too difficult at the moment.
"We just want this to go out and for people to love it, his huge contribution with Gregor on their air. It's a testament to him as well."
The new series of Two Doors Down airs on BBC One on November 24 at 9.30pm.