An artist who used a typewriter to depict Burna Boy has said he was "pleasantly surprised" when the singer commented on and shared the recreation with his followers.
James Cook, who splits his time between Braintree, Essex, and his studio at London's Trinity Buoy Wharf, was contacted by organisers at Coachella in early March to ask if he could make typewritten portraits of some of the festival's headline acts, including Blondie's Debbie Harry and Burna Boy, accompanied by videos of how they were made.
"I was really pleasantly surprised to see that he saw the work and that he liked it", the 26-year-old told the PA news agency.
"It's always a vote of confidence because you never know if you're able to convey a good likeness of someone and whether they actually genuinely liked that recreation of them.
"That was the cherry on top of the project, to have his blessing and to see that he appreciated the work."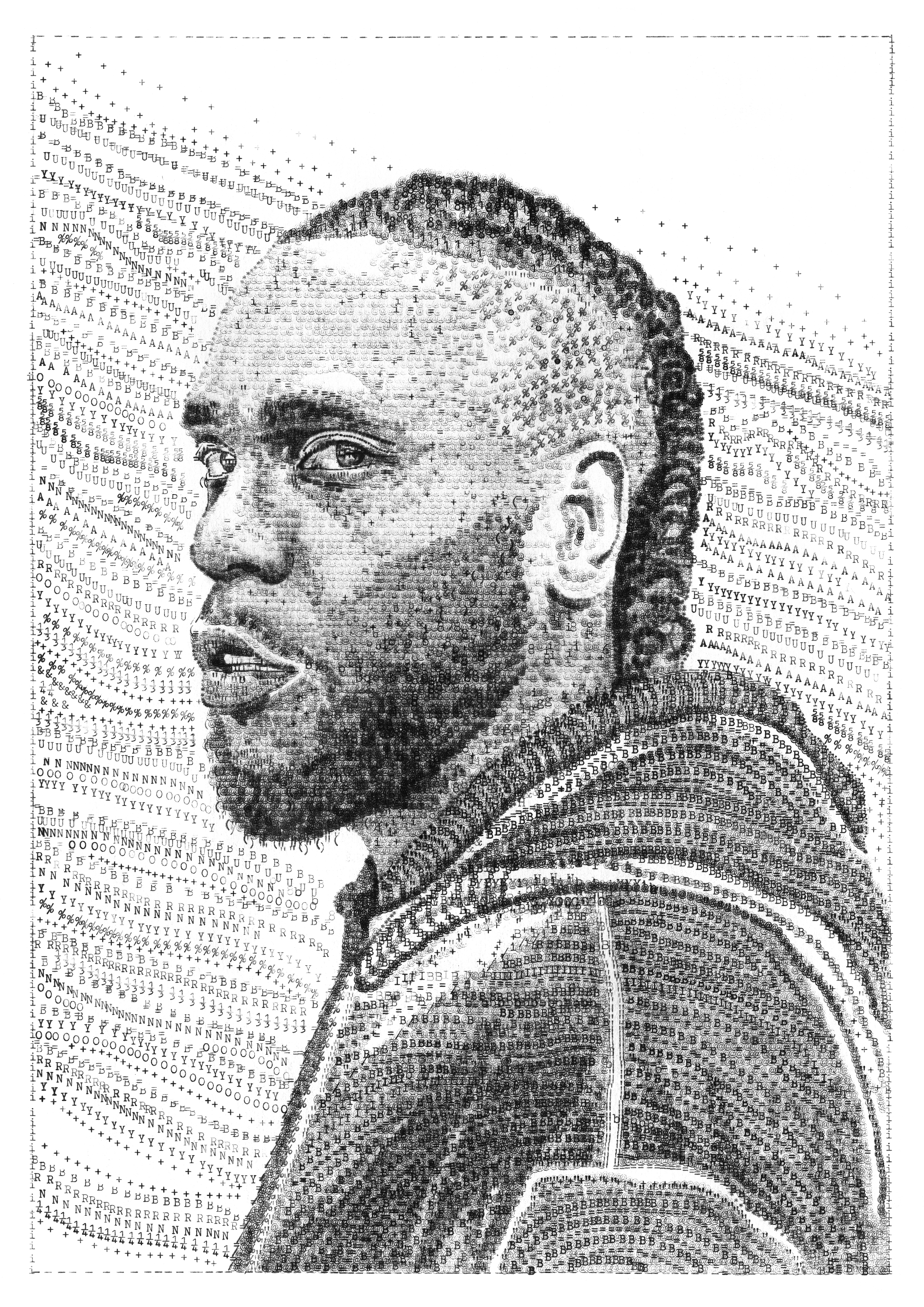 The A3 artwork took about a week to complete, which equates to between 60 to 70 hours, and included between 50,000 to 60,000 individually typed marks.
Some regions were darker, including Burna Boy's beard and eyebrows.
"The paper has gone through the machine at least 60 to 70 times because that's how you build the ink up onto the page to get the darker regions", Mr Cook added.
"Over a period of 30 to 40 minutes, what you've put on the paper will initially be quite dark, but as it dries it lightens, so you have to keep building the ink to retain those details."
Mr Cook usually tries to incorporate signs or symbols which are unique to whatever is depicted, with his Burna Boy image containing lots of letter Bs.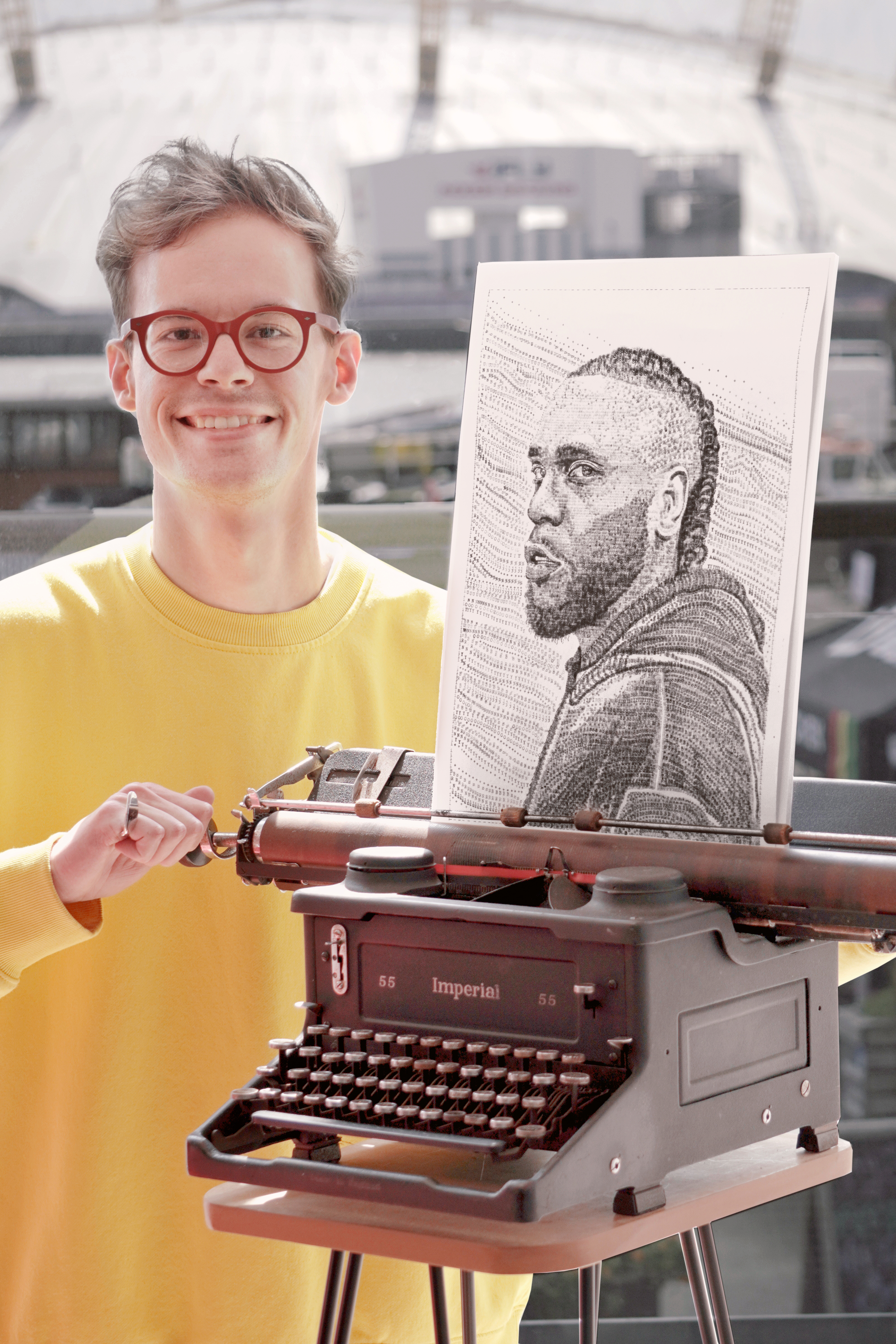 "You stand back and the drawing is revealed and then you get up close and the drawing conceals hidden typed words.
"This particular portrait spells out (Burna Boy)'s name, so the letter B is everywhere – and same with the Blondie portrait."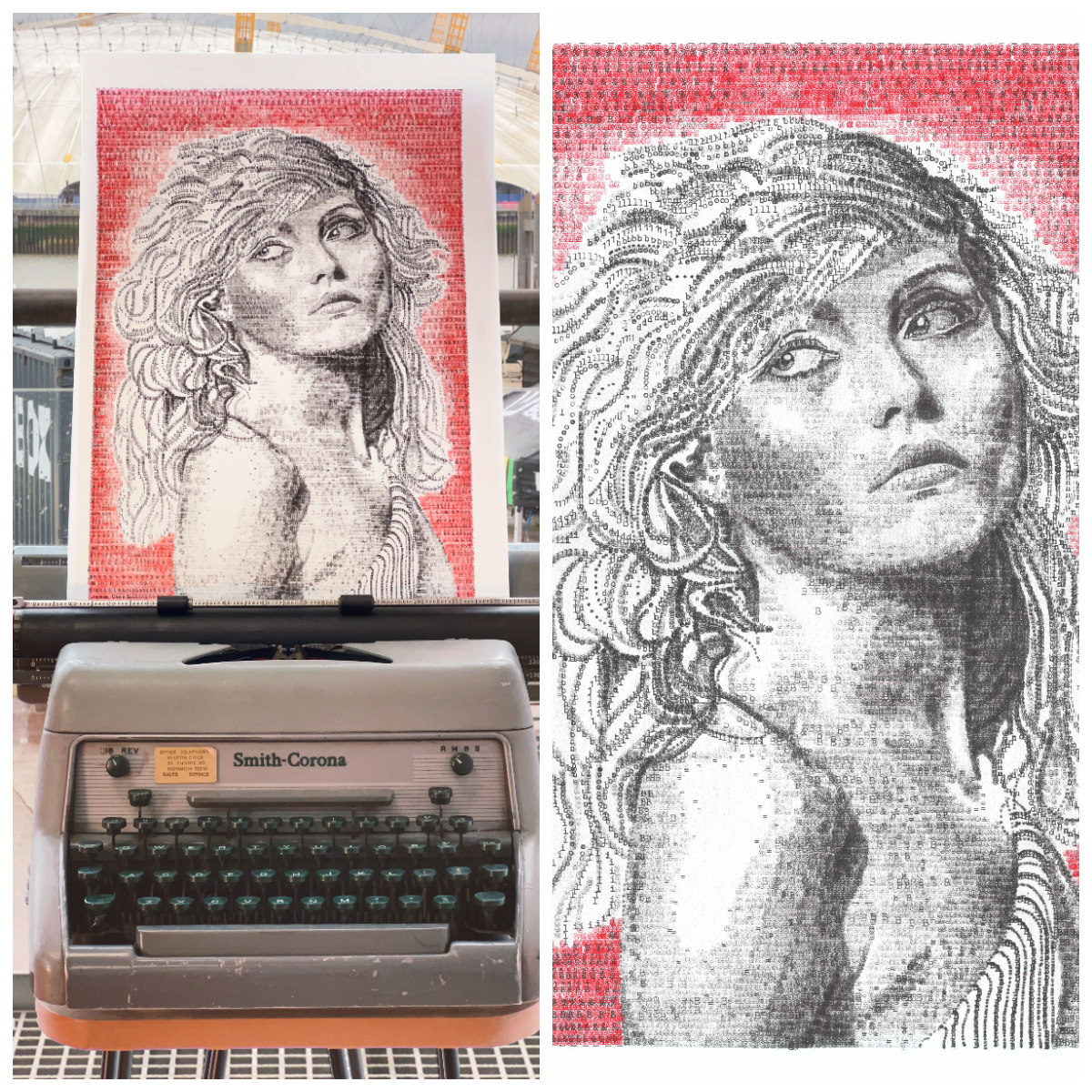 To mark almost 10 years creating art using a typewriter, Mr Cook is working on a project which involves him recreating Hanks yet again, but with even more secret touches, to show how he has improved and honed his craft over the years.
"Instead of it being an A4 portrait, I wanted it to be A3, I wanted him to have a typewriter on the desk.
"When I started doing art on a typewriter, I did not really include hidden details – my primary focus was just making sure I could type an accurate representation of someone, whereas now I have that skill.
"I included a shopping list of typewriters and a quote from Tom Hanks where he describes the sound of a typewriter as the sound of productivity."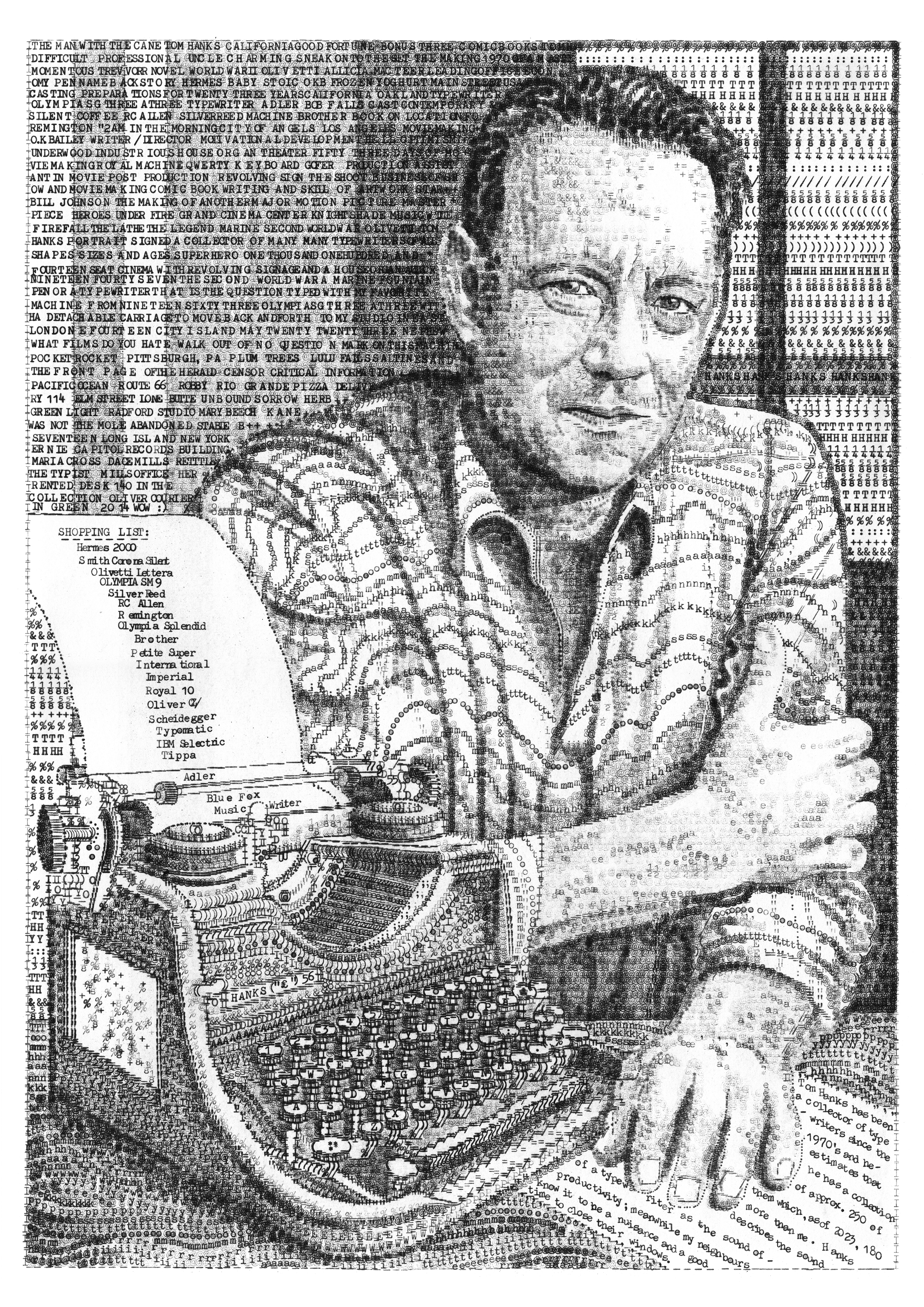 "He's kind of waving the flag for people out there that are enthusiasts and collectors.
"I never anticipated having a collection of typewriters – I think I've got 70 now or probably even more – but because there are people out there like Tom Hanks that see something in the work, that sparks creativity in me.
"I live by the ethos that there are some technologies that will never die and I feel like the typewriter will probably outlive the human being."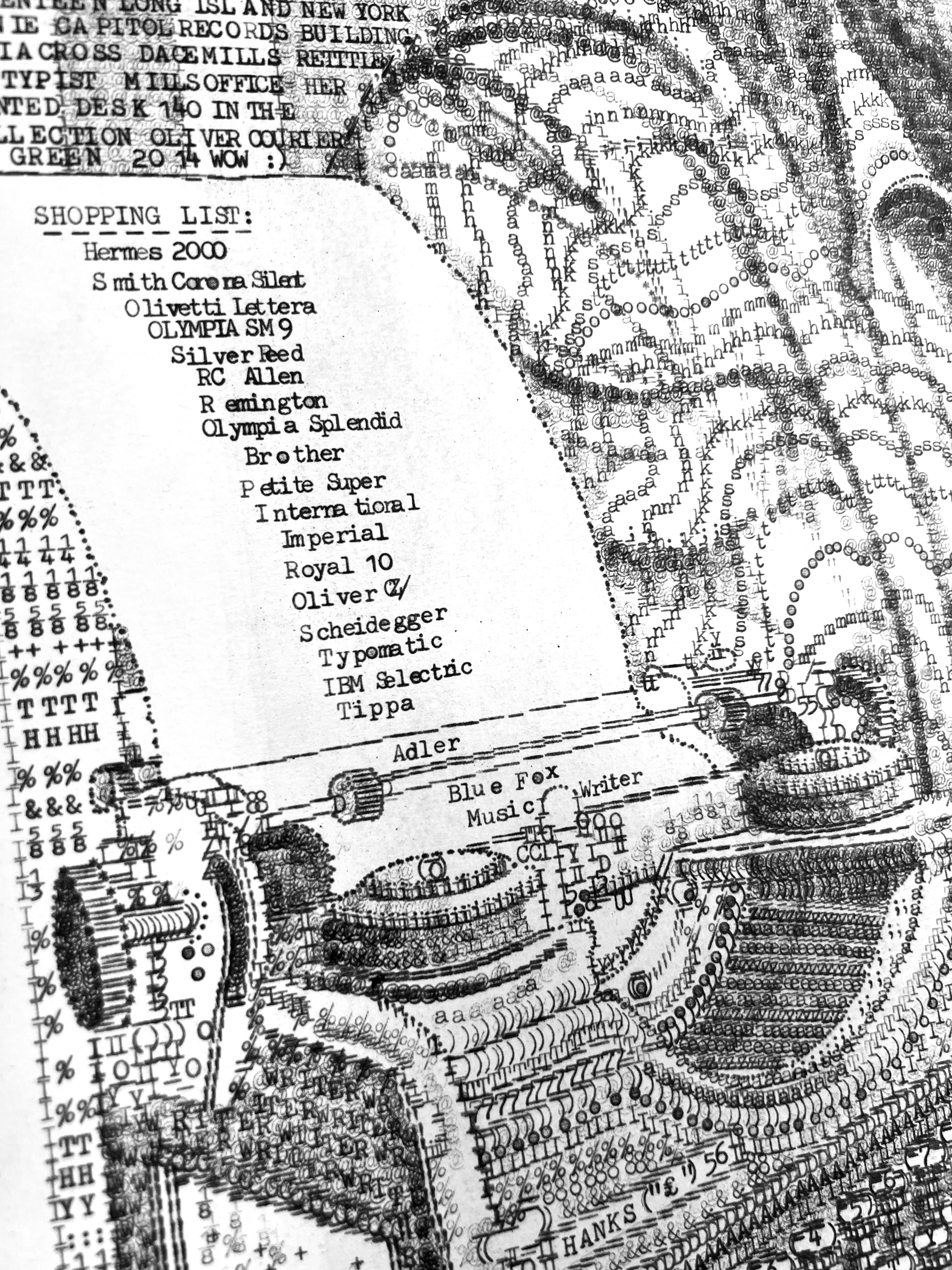 "It's so nice to hear from people from across the world.
"Sometimes I get messages from people in the early hours of the morning from Brazil or America who say they want to go out and buy a typewriter now because they've seen one of my drawings or ask for recommendations and it's so lovely to see that the art resonates with people."
Mr Cook's upcoming project involves a collection of his artwork and typewriters being exhibited at Chimei Museum, in Taiwan, from June 2023 to February 2024, which explores the connections between industrial innovation, social changes, and artistic creativity.