Eurovision fans attending the grand final have arrived at the venue wearing sparkling costumes and draped in flags.
About 6,000 fans will be in the M&S Bank Arena in Liverpool to see the final, hosted on behalf of last year's winners Ukraine.
Ukrainian refugee Olha Petrule carried her native flag as she arrived at the arena.
Ms Petrule, 30, who has been staying with a host family in Kingston-upon-Thames, London, since leaving Kyiv, said: "I'm so overwhelmed with emotion.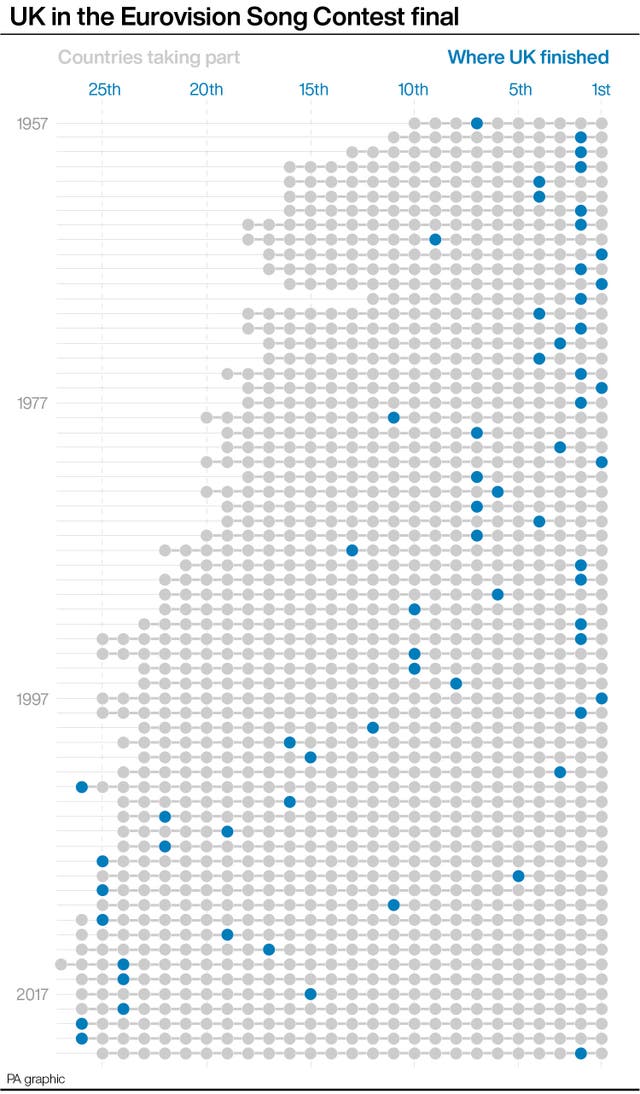 "Everything is in Ukrainian motifs and it is really a pleasure. I feel so warm and it seems to me that I'm almost at home."
Aviv Gal, 29, and Jurij Vlasov, 30, from Israel, wore unicorn onesies in reference to the song due to be performed by their entrant Noa Kirel.
The friends were able to perform the dance routine to her song but said they did not think she would win.
Mr Gal said: "I think she's going to be around third or fourth.
"The competition's very tough this year."
Mr Vlasov said it had been "amazing" in Liverpool.
He said: "It is like a Eurovision world. Liverpool is like Eurovision capital."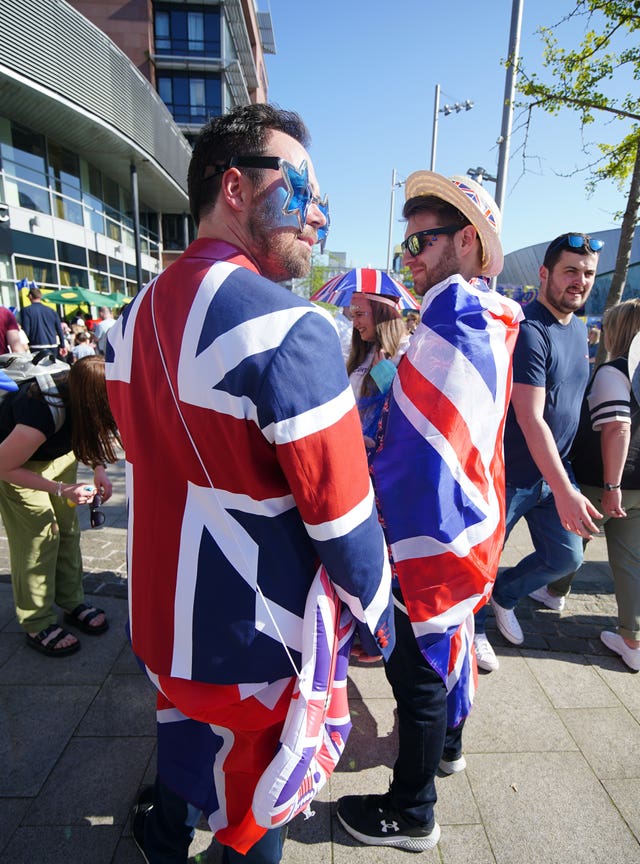 They wore clogs and inflatable wigs in the style of former queen of the Netherlands, Beatrix, and wore T-shirts and carried balloons referencing Finland's song Cha Cha Cha.
Mr Boer said they had expected their country not to make it to the final.
He said: "We decided to have a good second option to go for and to support tonight and that would be Finland.
"It may be a very tight thing because the juries are going for (Swedish singer) Loreen and the audience will be going for Finland so it will be a tie."
Prof Rensen added: "He's a very charming guy. He's a rock star but he's still very, very approachable, he goes round everywhere, he's here in a sauna truck. We love him."
He said they loved Eurovision because of its inclusivity.
He said: "Always when you're at a Eurovision Song Contest event, nothing happens badly. There is a lot of security always but people will not do anything."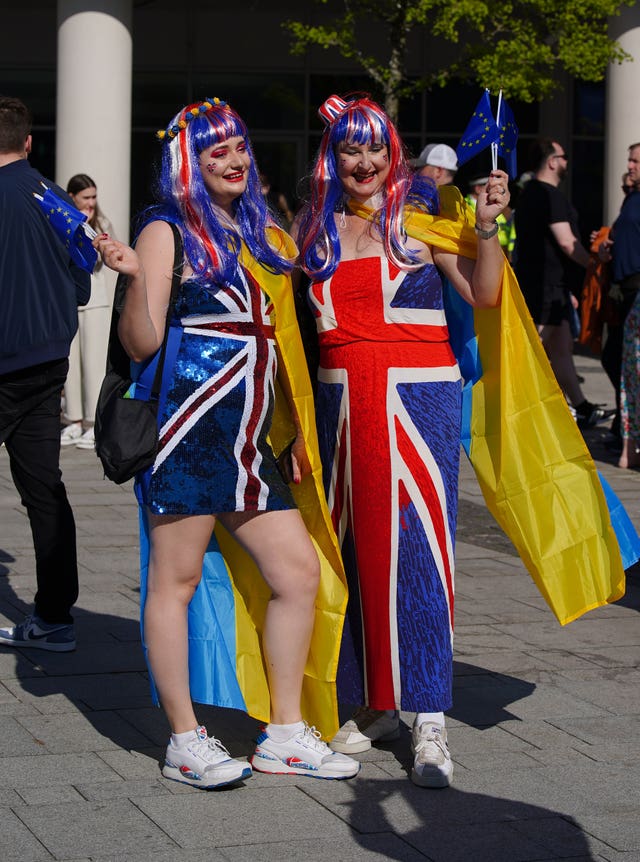 She said: "I think we're going to do really well, I think we've got a really strong song and off the back of last year we're hoping she'll place in the top 10.
"There's a lot of really good songs."
Friend Aled Nurton, 37, said this was his eighth Eurovision final.
He said: "I started in 2014 in Copenhagen and have just got the bug ever since and we've been going together as a group since 2016.
"Liverpool has rolled out the red carpet and they are embracing it like I've never experienced it before in any other city."
Sophie Tomlin, 37, at her 10th Eurovision final, said: "I love it's such a great party, it's a great atmosphere, everyone's so friendly with each other."