Norwegian Eurovision hopeful Alessandra has said she "can't even describe" what it would feel like to win the contest.
The 20-year-old, one of the favourites, has impressed the voting public with her anthem of female empowerment, Queen Of Kings.
She will perform 20th on Saturday night after Tvorchi from Ukraine and before Lord Of The Lost from Germany.
During her performance, Alessandra will hit the highest note of the contest this year.
She said she was preparing with warm tea, honey and "voice steaming".
"Had to cancel some interviews unfortunately, but the most important thing is to do the best we can in the final," she added.
Her costume for the final was inspired by Queen Elizabeth I and designed by stylist Susanne Hoftun.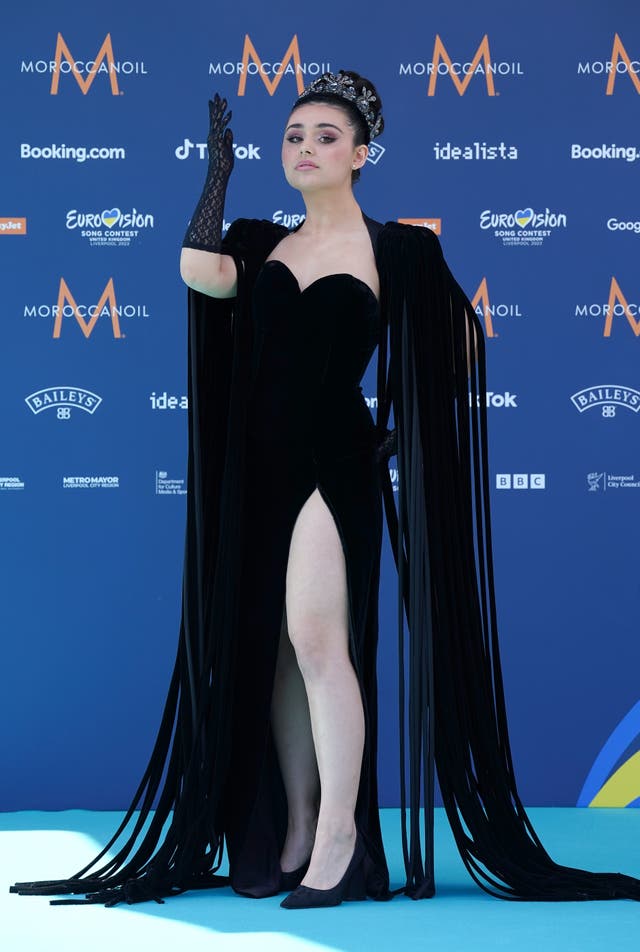 Alessandra also voiced support for the UK's entry Mae Muller, who will perform last with I Wrote A Song.
She said: "I love her and her song, everything. She is so sweet, sassy, beautiful.
"Really love her personality and voice. Such a brilliant artist."
The Eurovision grand final will air at 8pm on Saturday on BBC One.