The late pop superstar Prince is being honoured in Minnesota as the state renames a seven-mile stretch of highway that runs past his Paisley Park home and recording studio after him.
Minnesota Governor Tim Walz used purple ink on Tuesday to sign the Bill dedicating the road formerly known as Minnesota Highway 5.
Now the path through in the Minneapolis suburbs of Chanhassen and Eden Prairie will be called the Prince Rogers Nelson Memorial Highway.
Purple road signs will soon go up along the highway declaring the new name, paid for by Prince's friends and fans.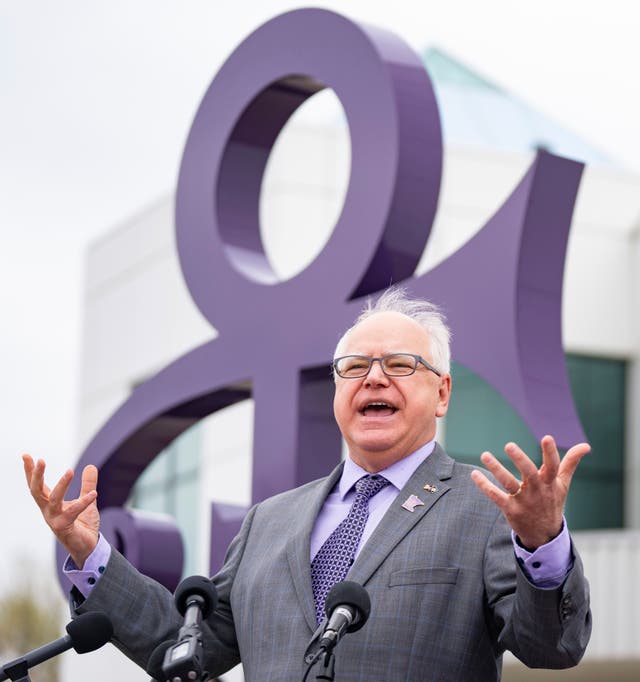 Mr Waltz and other politicians toured the rooms at Paisley Park which showcase sleek guitars and a purple piano from the artist's career.
After the tour, the governor said this was the "coolest Bill signing" he has ever done.
"Like so many Minnesotans, I'm just proud that Prince called Minnesota home," Mr Walz said, adding that the highway dedication is just "a small recognition" of the singer, songwriter, arranger and instrumentalist.
Mr Waltz said Prince is part of the state's "shared cultural identity, that really does transcend generations".
Paisley Park, where Prince lived and recorded, draws visitors from around the world to suburban Chanhassen. It is also where Prince died on April 21, 2016, of an accidental fentanyl overdose at the age of 57.
The 65,000-square-foot complex is now a museum run by his estate as well as an event venue and recoding studio.
Prince broke through in the late 1970s and was inducted into the Rock & Roll Hall of Fame in 2004. His music — which includes hits such as Purple Rain, Let's Go Crazy, When Doves Cry and 1999 — has sold more than 100 million records worldwide.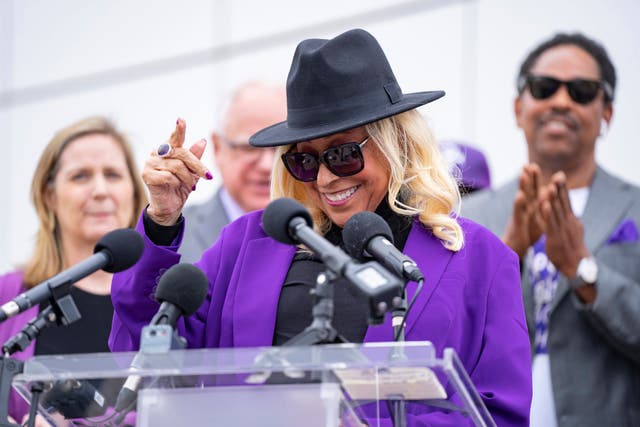 The symbolic gesture's official status makes it different from other tributes, Mr Smith said. "The governor signed it and put his dot on it. It's heavy. It's real powerful."
The Minnesota Senate approved the legislation 55-5 on Thursday and sent it to the governor's desk. The Bill passed the House unanimously last month on the seventh anniversary of Prince's death.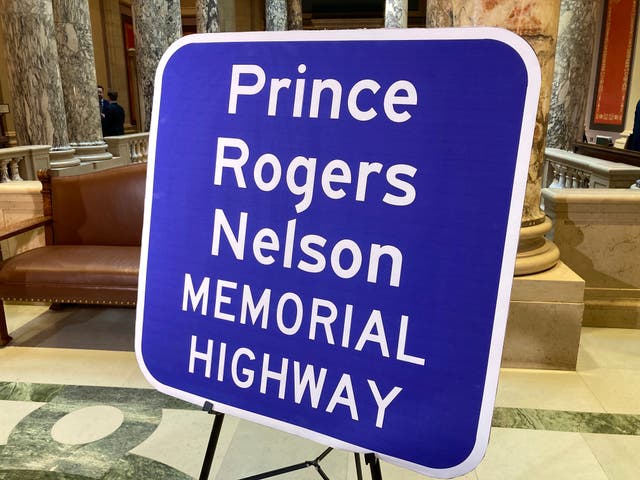 "He encouraged everybody to be themselves, to love each other, to be supportive and to have fun, right?" Ms Flanagan said. "He was an icon."
Ms Flanagan said she hopes people will drive on the seven-mile stretch, turn on their favorite Prince song and remember the musician as they pass his home.