Aaron Carter, the brother of Backstreet Boys member Nick Carter, accidentally drowned in his bathtub after taking drugs, his autopsy has revealed.
The US singer was found dead at his home in California last November at the age of 34.
Carter first found fame as a child star in the 1990s and opened for the US boy band on a number of tours and concerts.
An autopsy report, obtained by US media outlets, said he had died after becoming "incapacitated" and becoming "submerged underwater".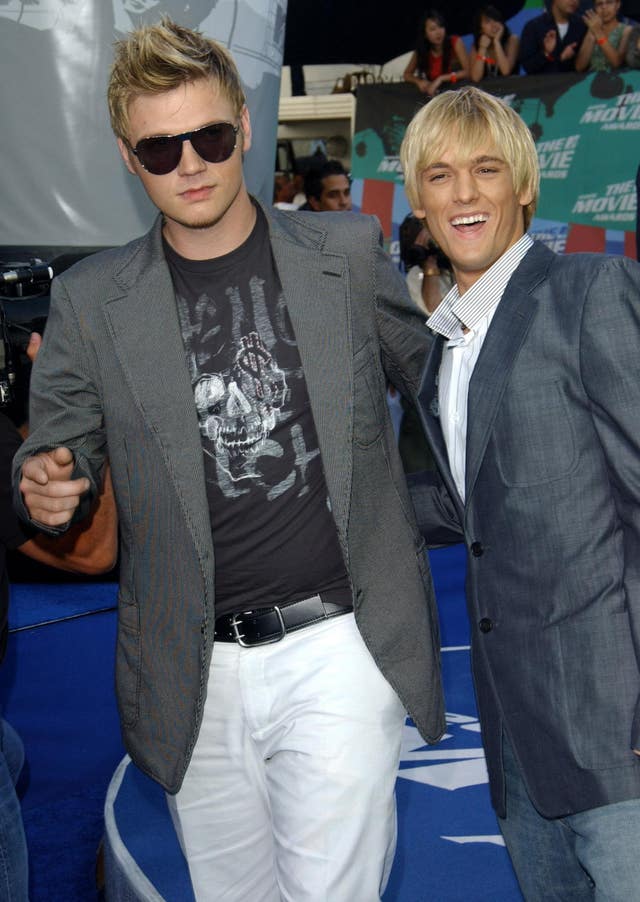 Alprazolam, often sold under the brand name Xanax, was found in Carter's system as was the presence of difluoroethane.
"Difluoroethane is a gas commonly used as a propellant in air spray cleaners for electronic devices that can induce feelings of euphoria when inhaled," the report stated.
"It is known to have cardiotoxic effects which can lead to cardiac arrhythmias and sudden cardiac arrest.
"Alprazolam (a benzodiazepine) has depressant effects on the central nervous system which can cause drowsiness and sedation."
It continued: "Based on the autopsy findings, investigative reports and circumstances, as currently known, Mr Carter became incapacitated while in the bathtub due to the effects of inhaling compressed gas and taking alprazolam.
The medical examiner ruled Carter's death as an accident.
The singer got his start opening for the Backstreet Boys on a 1997 tour and later that year released his self-titled debut album.
His second studio album, Aaron's Party (Come And Get It), was released in 2000 and was certified triple platinum by the Recording Industry Association of America.
Carter also tried his hand at acting, guest starring on shows including Lizzie McGuire and making his Broadway debut in 2001 as JoJo the Who in Seussical The Musical.
In recent years he made the move to rap music, throwing off his child star image with a number of face tattoos, and had his share of controversy as well as several run-ins with the law.
Prior to his death the singer had a history of drug convictions and reportedly went to rehab on a number of occasions.