The Duke of Sussex, Sir Elton John and Baroness Lawrence of Clarendon now face a wait to find out if their High Court claims against the publisher of the Daily Mail can continue.
Seven people, also including David Furnish, Sadie Frost, Liz Hurley and Sir Simon Hughes, are bringing legal action against Associated Newspapers Limited (ANL) over denied allegations it carried out or commissioned unlawful information-gathering.
The allegations include hiring private investigators to place listening devices inside cars, "blagging" private records and accessing and recording private phone conversations.
At the end of a four-day hearing at the High Court in London, Mr Justice Nicklin said he will give his decision in writing at a later date.
He said on Thursday: "It won't surprise anyone to hear that I won't be giving judgment now. I will try and do it as soon as I can but it's subject to my other commitments."
The duke, who made a surprise appearance at the Royal Courts of Justice on Monday, returned on Tuesday and Thursday to observe the proceedings.
Sir Elton, his husband Mr Furnish, actress Ms Frost and Baroness Lawrence also appeared in court at times during the preliminary hearing.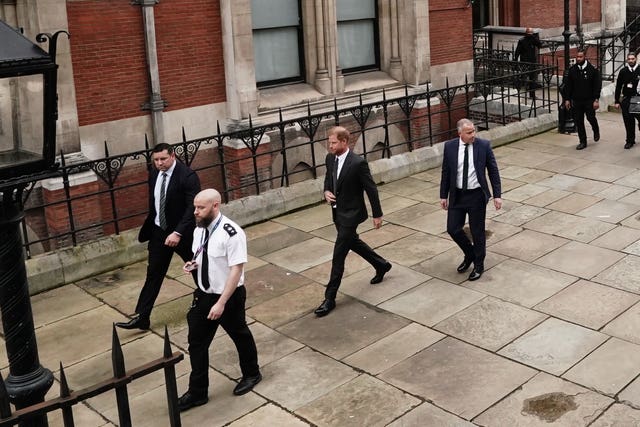 He told the court: "The claims are rejected by the defendant in their entirety, as are the unfounded allegations that are repeatedly made that the defendant either misled the Leveson Inquiry or concealed evidence from the Leveson Inquiry."
The lawyer said the legal action against it has "no real prospects of succeeding" and is "barred" under a legal period of limitation.
Six of those bringing cases against the publisher have referred to alleged confessions by private investigator Gavin Burrows in their claims, but ANL has highlighted a later contrasting witness statement from Mr Burrows in which he denies being commissioned by its newspapers to conduct unlawful information gathering.
Lawyers for the claimants said they were "thrown off the scent" and not aware of being targeted, having believed "categorical denials" from ANL over any involvement in unlawful activity.
David Sherborne, representing Harry and others, said ANL's bid to have the claims ended was as "ambitious as it is unattractive" and that the group each had a "compelling case".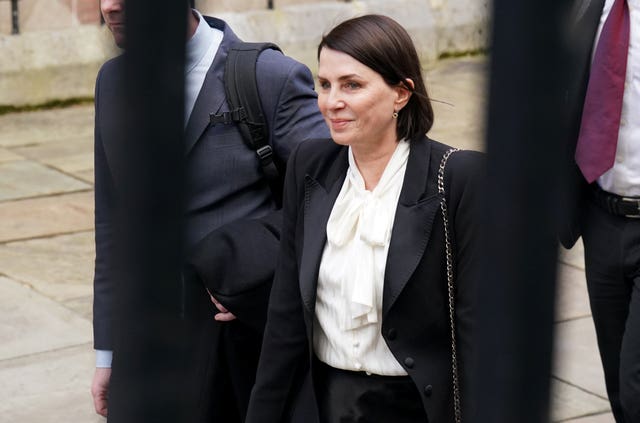 The baroness said she learned a journalist allegedly instructed a private investigator to target her, saying that she "never thought to blame" the newspaper.
"They were supposed to be our allies and friends, the good people, not the bad," she said, adding that she had believed that information in articles about her came from the police.
Mr Sherborne told the court: "That is nothing short of gaslighting Baroness Lawrence, that's the form of concealment we are talking about."
Mr Justice Nicklin previously indicated that his decision will be handed down at a hearing in the future.