Gwyneth Paltrow's daughter had never seen her mother "shaken up like that", and was "concerned" following her ski crash, a US court has heard.
Apple Martin, who was around 11 or 12 at the time of the incident, said her mother had been "frantic" and "in a state of shock" following the collision in 2016.
The Oscar-winning actress has claimed that retired optometrist Terry Sanderson collided with her at the Deer Valley resort in Utah, which resulted in her losing "half a day of skiing" with her family.
On Tuesday the court heard parts of statements given by Ms Paltrow's children, Apple and Moses Martin, who had been skiing with her on the day of the collision.
In her statement, read out by the legal teams, Apple said she had heard a "commotion" on the slope before skiing down for lunch, where her mother had been "visibly upset".
Ms Paltrow had stopped skiing for the rest of the day and gone for a massage, the court heard.
"(My mother) told us what happened… She came in and I noticed she looked a bit shocked, and I asked what happened and she said 'this a-hole ran into me, he ran right into my back'," Apple said.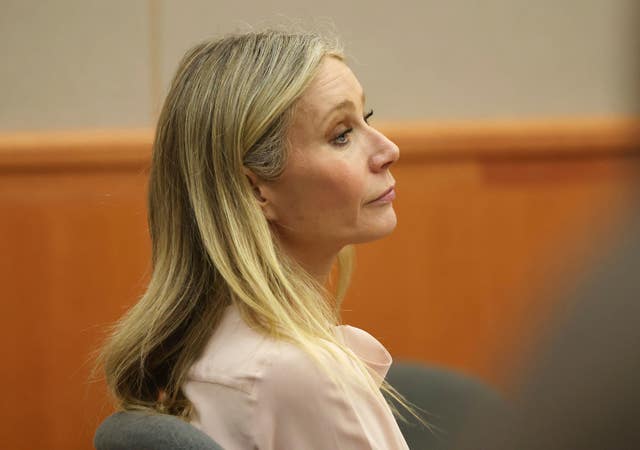 Asked if she had been concerned about her mother, Apple replied: "Yes."
"I had never seen her shaken up like that and she was very clearly visibly upset and she had some sort of pain… she was in a little bit of pain and I remember that's why she went to the spa to get a massage," she said.
"I remember she was very frantic. She was in a state of shock, she was very upset."
Moses, who was nine at the time of the incident, said he recalled seeing his mother on the ground for "a while" and heard her swearing at Mr Sanderson.
"I was standing around (and) I realised it was my mother – when I skied over I heard my mom yelling at the guy. She was saying something along the lines of 'what the f word'.
"I believe she was on the ground lying down."
Asked if his mother had got up after the collision, Moses answered: "Yes, but not for a while… two minutes."
Moses added that his instructor Eric Christiansen was "not at all" angry and "not yelling", as has previously been claimed during the trial.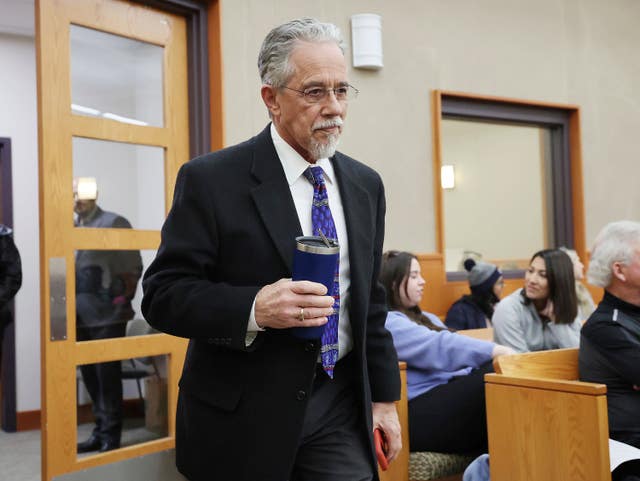 "He tried to find out what was going on and how he could help people… He tried to get everyone out of the situation safely."
Earlier on Tuesday, the court heard that Ms Paltrow's version of events were "consistent with the laws of physics".
Jurors were given a short physics lesson by biomechanical engineer Dr Irving Scher, in which he wrote out several calculations and stick-figure diagrams on a large board with a marker.
Dr Scher said calculations by Dr Richard Boehne, heard in court last week, had been "thrown off" by an incorrect velocity, and that corrected measurements meant Mr Sanderson's injuries should have been "much worse".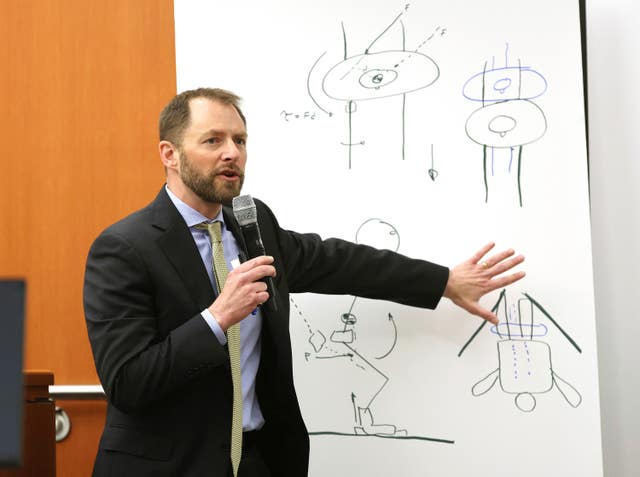 The court has already heard evidence from Ms Paltrow and Mr Sanderson.
Mr Sanderson said he had become a "self-imposed recluse" after the incident and had been advised never to ski again in case of further injury.
Ms Paltrow previously said she felt "very sorry" for Mr Sanderson but reiterated that she was not "at fault" for the crash.
Mr Sanderson is seeking damages of a minimum of 300,000 dollars (£244,000), while Ms Paltrow's counter-claim is for one dollar.
The trial in Park City, Utah, continues.